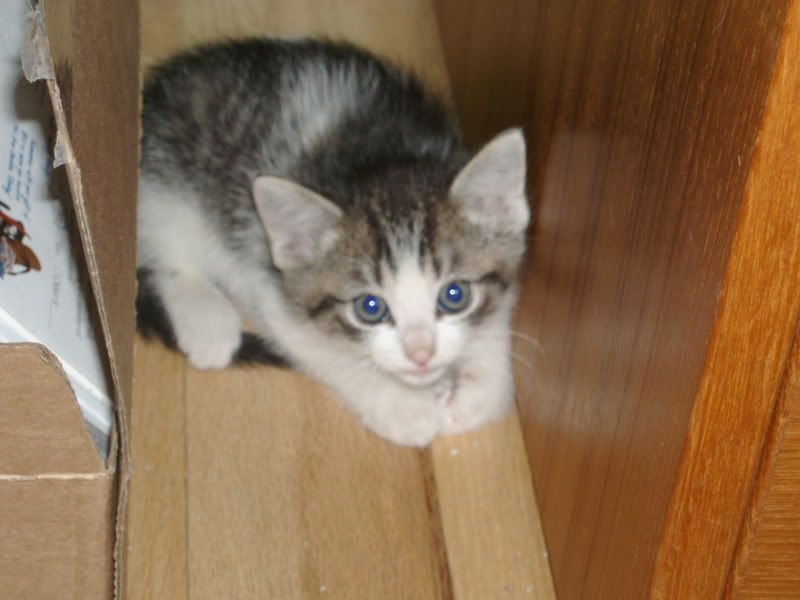 They're back. Resident-stray Skinny Kitty moved her babes when they were
just about a week old
. With the 90 degree weather, no water, neighborhood cat fights aplenty, we all feared the worst. Then three days ago, SK and her family were sitting on the neighbors back porch, healthier than anyone would have predicted.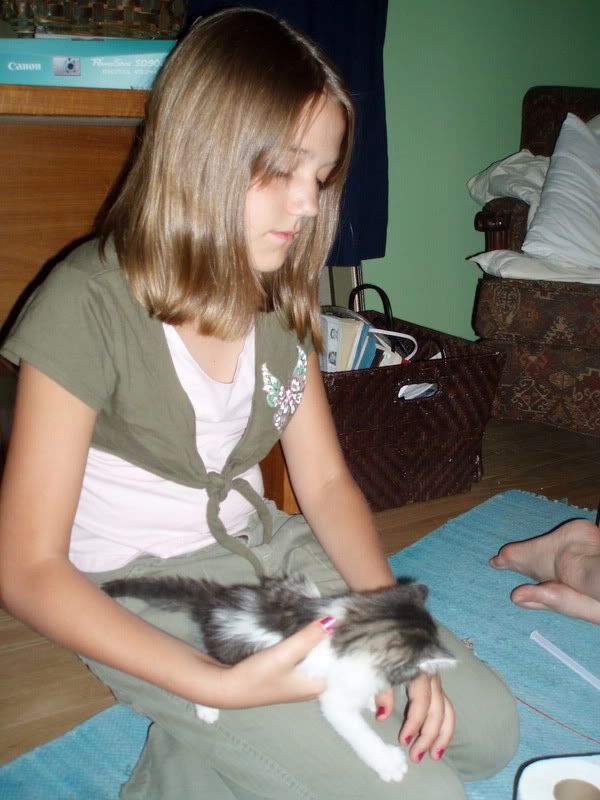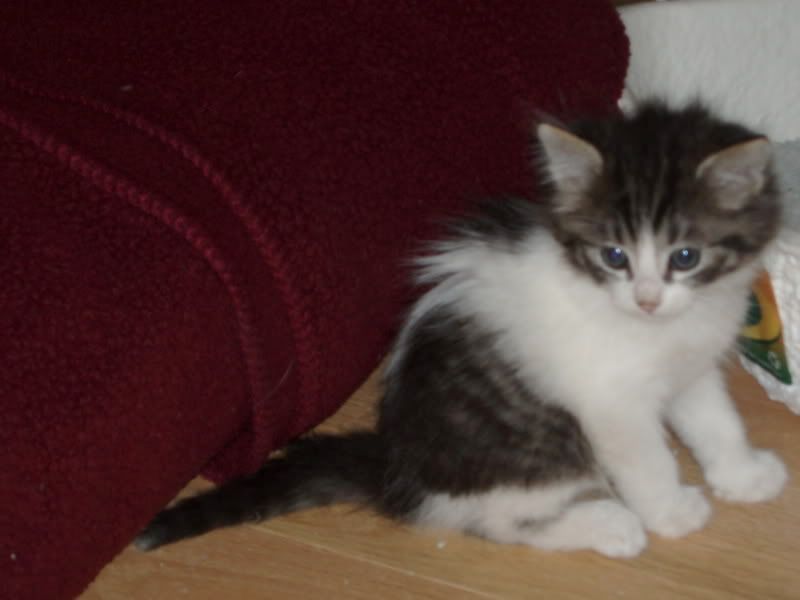 "Rescuing" the kittens included separating them from their mom, bringing them into the home. Their first night was spent huddled in the back of a cat carrier, spitting kitten hisses as we looked in. Within a day, the fluffiest most outgoing of the bunch was wrestling a cat string and teaching herself to use the litter box. Her siblings watch.
Our dear
crazy cat lady
has a call in to a feral cat expert with 20 felines of her own. The big questions-
How long might it take stray kittens to transition to domestic life?
How can we catch Skinny Kitty and should she be reintroduced to her kids?
Fuel for philosophical discussion as we clean the van, mend clothes and pack books for the next leg of this here adventure of ours.