Aslin's
words. "You know I'm usually complaining by this far into a hike."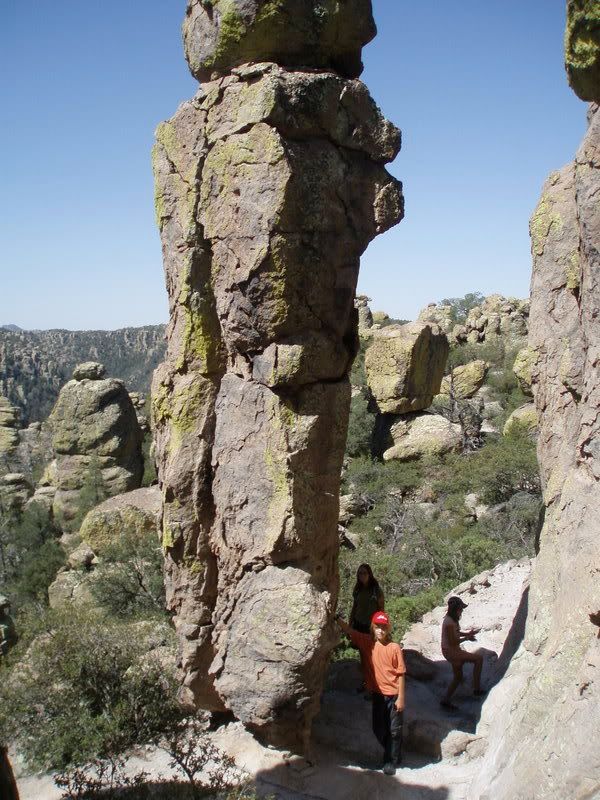 The rest of us confirm on both counts,
Echo Canyon
in the
Chiricahua
Mts
is possibly the greatest day (morning) hike ever
and
she usually is complaining by the end of the second mile.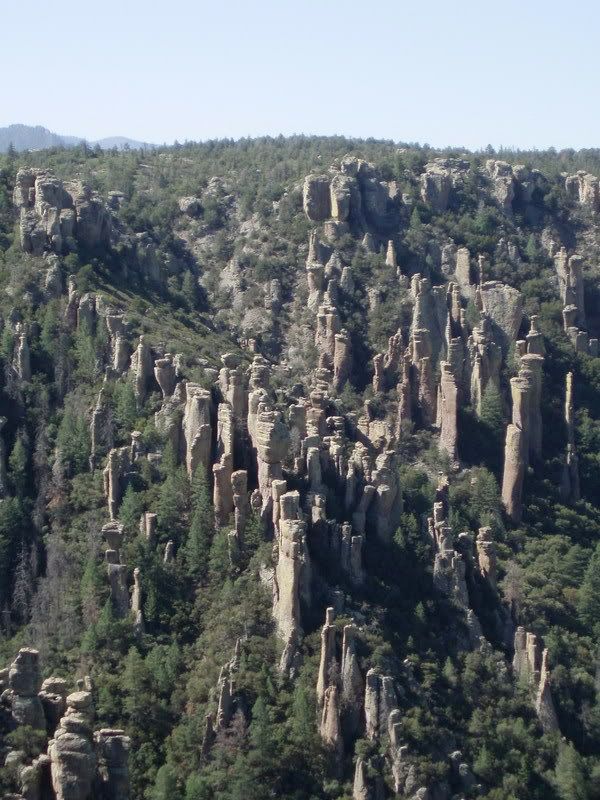 Before the hike details, you should know that we didn't make it out of Tucson with out one final visit with our mechanic, the moonlight voice of
Liberty Radio
. Marvel of the modern world, air conditioning, kept us cool the the Tucson city limit. I graciously thanked and declined the border patrol agent's (quicker to the scene than highway patrol) offer of water. Freedom fighter Mike was rock solid confident that the van wasn't actually overheating, that it was safe to drive into the shop. We were on the road again before my panic/despair mode even kicked in.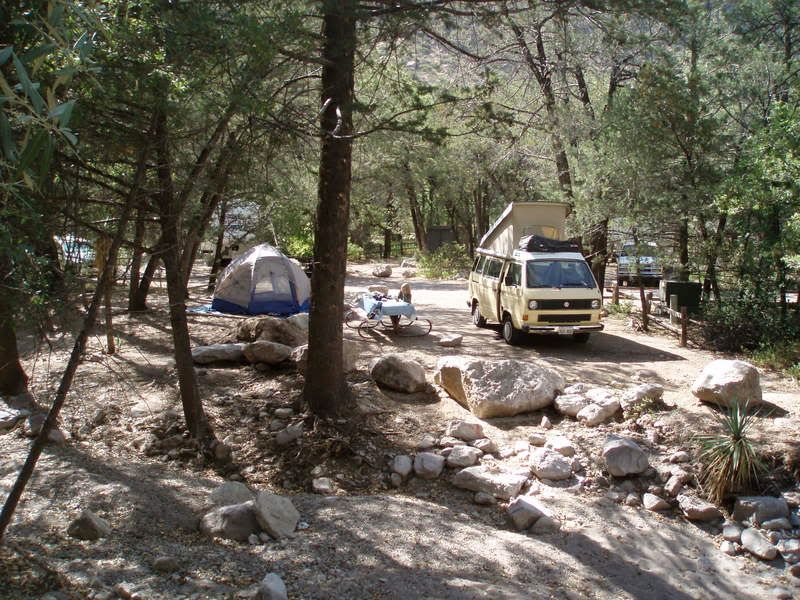 Eventually we made it to the campground- 24 sites in a wilderness area of 11,985 acres. Heading into Memorial Day Weekend, we failed our good intentions to arrive early, but still managed to find a beautiful (though excessively bug-filled) site.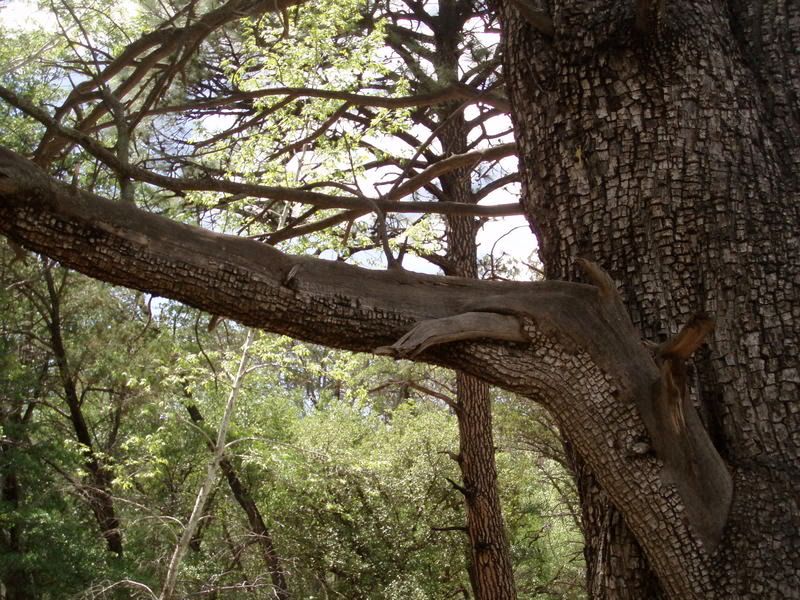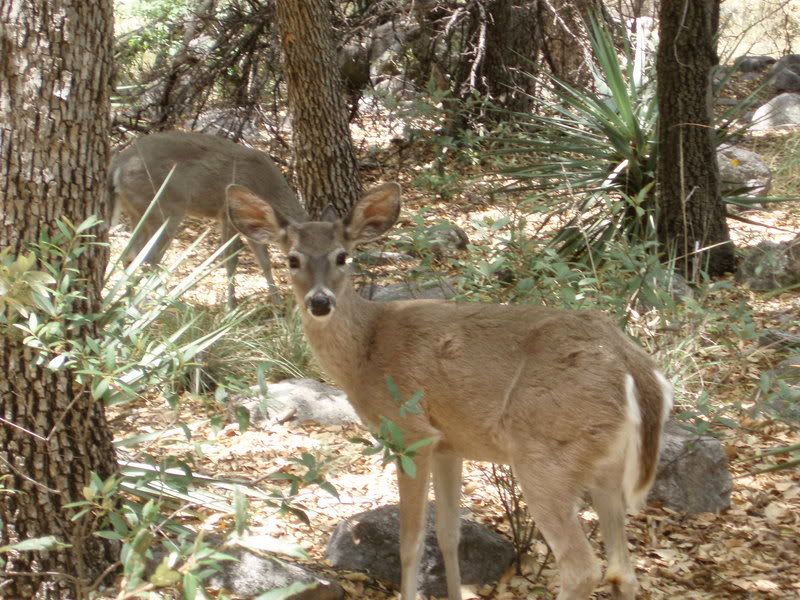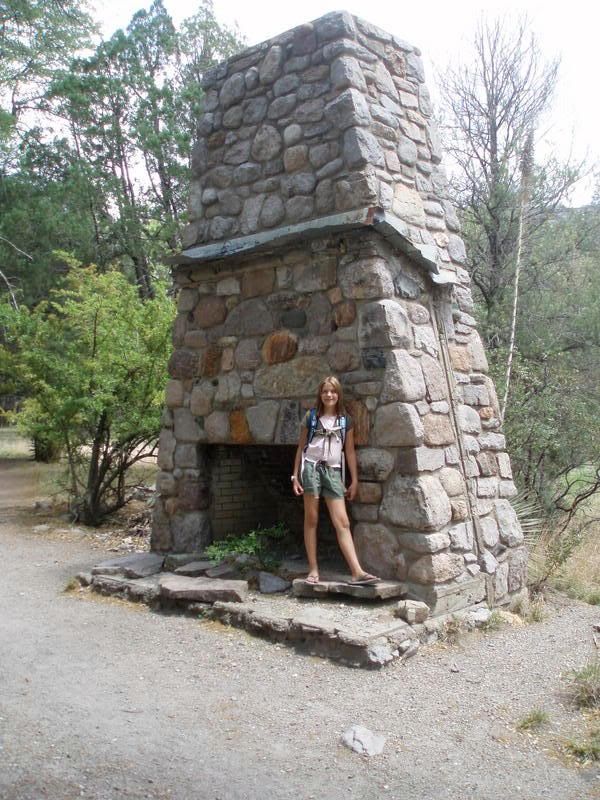 From our base at Bonita Creek, dry except for a few hours a year, we hiked through the alligator junipers along a trail built by Franklin D. Roosevelt's Tree Army. The
Civilian Conservation

Corp's
long abandon bake ovens stand alone at the edge of a meadow. Grateful for a distraction from blood hungry mosquitoes, we searched the tree canopy for the power-tool
buzzing cicada
. A mile away, at
Faraway Ranch
, we heard stories of Swedish immigrants and
Buffalo soldiers
.
The first sold
fraudulent
stories of battles with the Apache to guests looking for authentic an cowboy experience. The later, after securing watering holes from Apache who never attacked, built a 10-foot monument to President Garfield, who as a senator, worked to secure equal pay for African-American soldiers.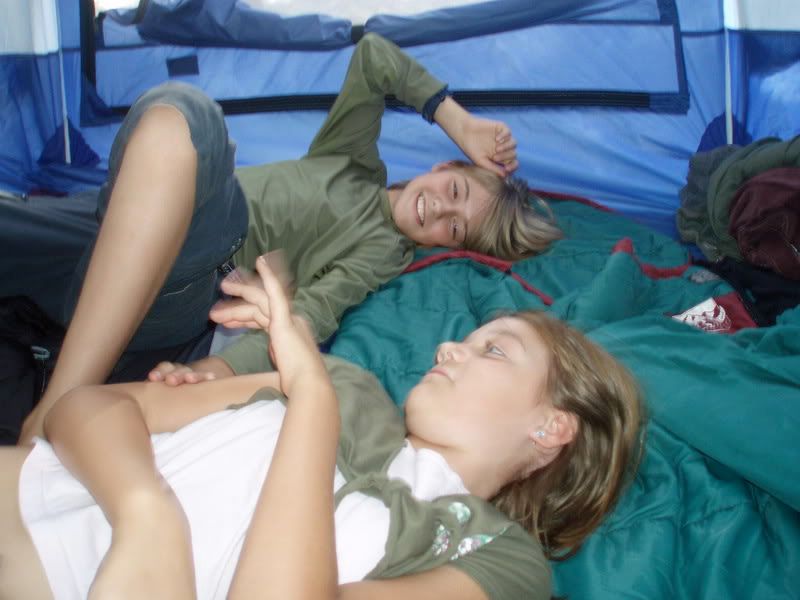 Reacquainted with our tent, we managed our earliest pack ever. Packed, fed and on the road to the trial head at 8:51.