Tofu Robot loves eggplant.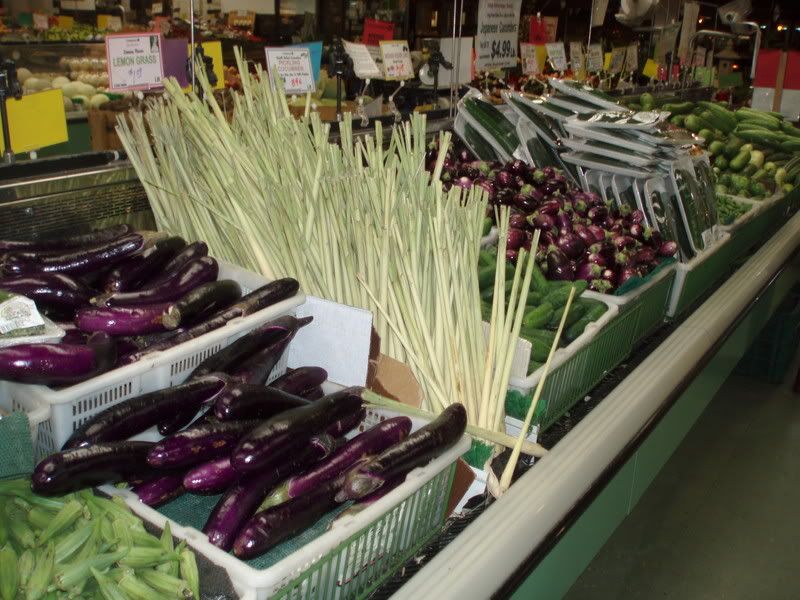 And we love
Uwajimaya
for the rice noodles, smoked tofu, lychee ice cream, tea cup collection, and Kinokuniya Bookstore. Here, we found the books for Ukiah's Japanese class and the t-shirt for Brad's birthday.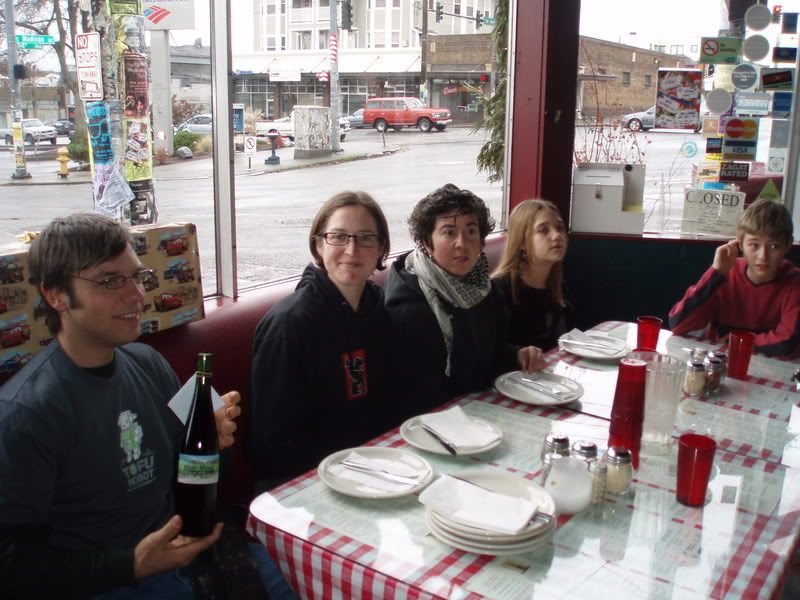 alt="" />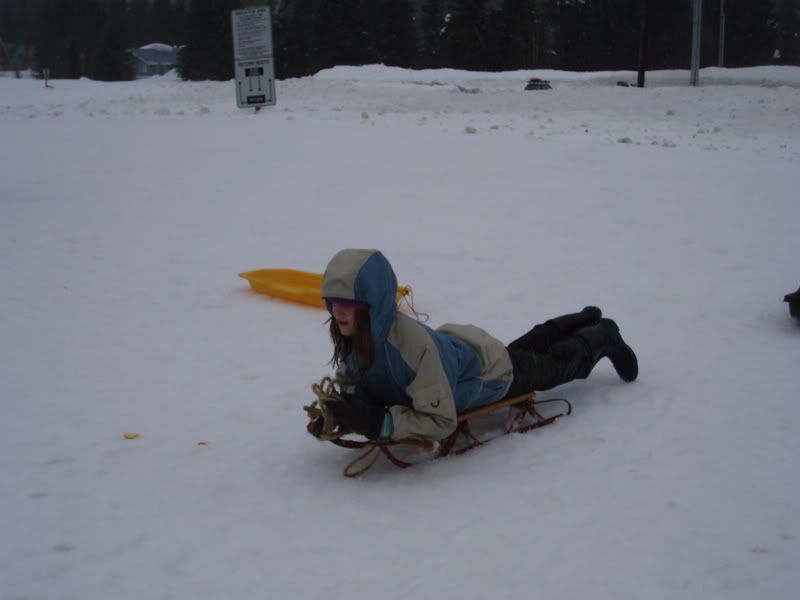 In unrelated news, I have a special appreciation for the state patrol officer who last week assured me that it was fine to ignore the "park closed" sign. We'd driven an hour plus, into the Mt. Baker-Snoqualmie National Forest, only to find a rope denying access to the
Hyak snow park
. An unexpected complication for the dozen of us who meticulously checked avalanche reports, chain requirements and hot chocolate availability before heading out for a day of sledding.
"You won't ticket us?" I asked.
"I won't. Doesn't make sense that it's closed," he answered, pulling the shovel from his trunk.
He went to help dig out an suv and we found parking in a lot maintained to suit the skills and tires of us city folk.