It's the 3rd day of Kwanzaa and Christmas merchandise is 50% off. Holiday retail sales were not as dismal as predicted, but it appears there wasn't any "growth." And that's what it's all about. Drug stores and boutiques have pushed Santa aside introducing Valentine's cards as snowman and reindeer replacements. It appears the potential profit of kitch and cards celebrating New Years, Cuban Liberation Day, Al Hijra, Martin Luther King, Jr. Day, Candlemas, and Chinese New Year have yet to be fully recognized.
You have 48 days to pick the perfect Valentine card. Plenty of time to come up with something better than a dusty rose photo topped with
I love you for the person you are
in ornate non-union print shop calligraphy.
In other would-be sweet news that we found depressing, today, the shelter has no pet rats.
Hot chocolate + almond late + an hour out of the wind and rain = consolation.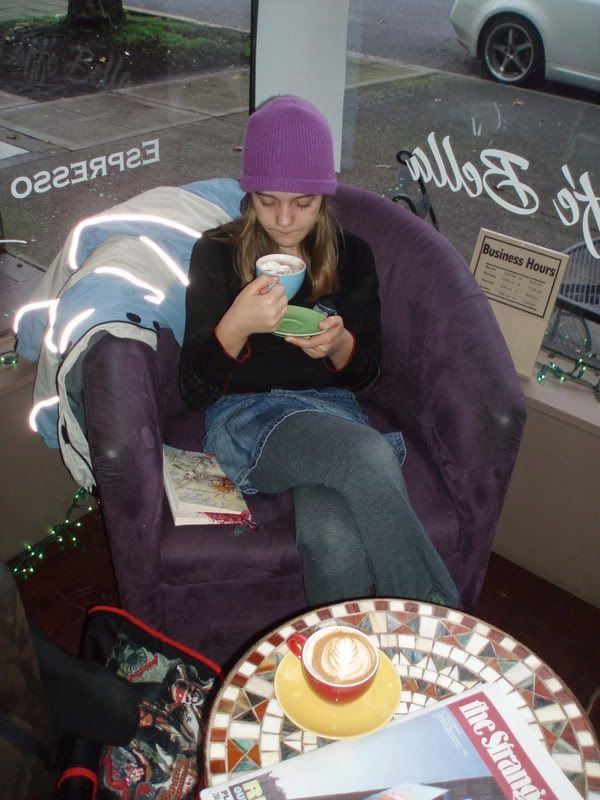 cafe bella