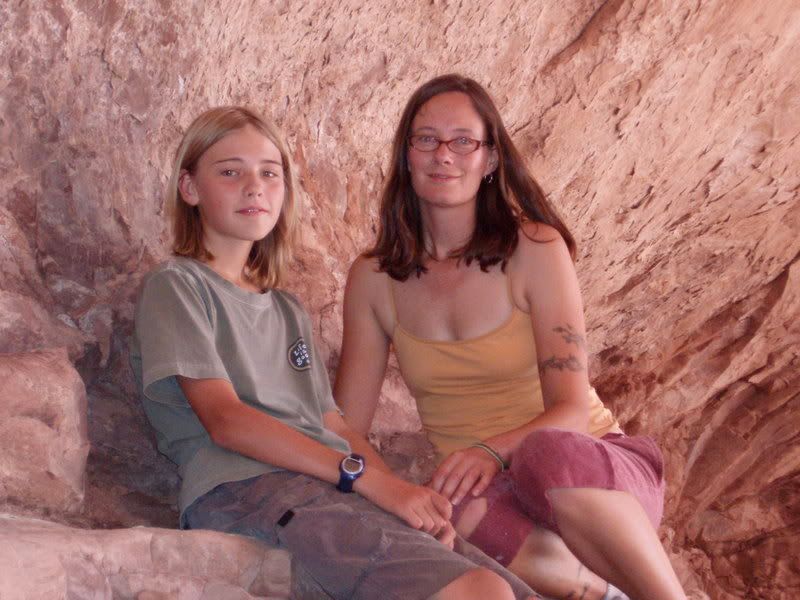 Arches
is popular with the mountain bike crowd, but we recommend it for boldering. Concern of dusty butts or twisted ankles could not slow our scrambling. Aslin, in a skirt, prompted comment from a teen boy far below. "Do you see that little girl?!?" He would not let his daughter climb "up there." Clearly, he's never had a daughter to try and stop. Overhearing, Brad assured him of her experience and self-confidence plus her mother's assistance if needed. Half an hour later, the boy was asking us for the best footing up, calling to his friend that he would rate the climb a "4". Aside from the heat, we give a solid 9.5.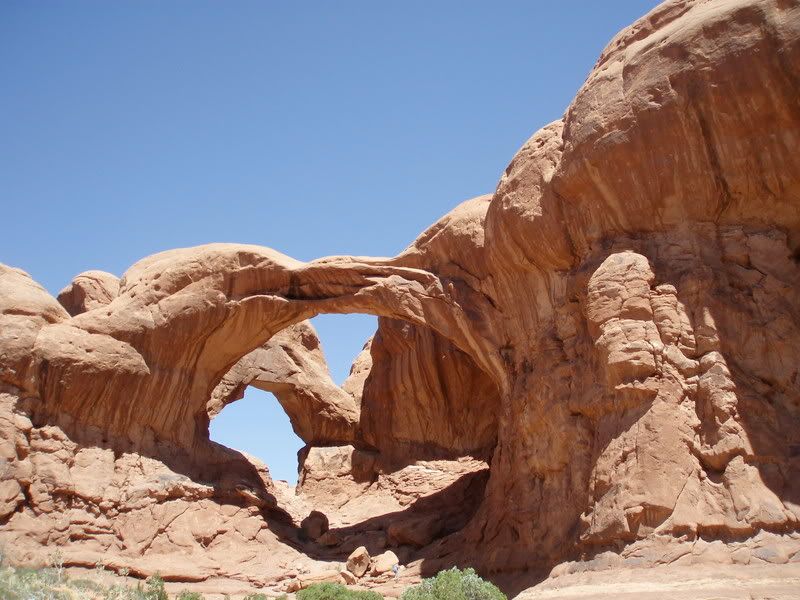 We didn't hike to the historic ranger station/tea room a few miles from
Lake Louise
. And we were just 5 hours from Yosemite when the transmission failed. The Grand Canyon is one the 7 wonders of the modern world, but we missed it. Along with
Havasu Falls
where life may have originated. Everywhere we go, everyone we meet has a suggestion. Not just a passive, "if you're going this way..." but a firm belief in a site that should not be missed. And we respect these opinions. To that point that we're keeping a journal on destinations for future trips.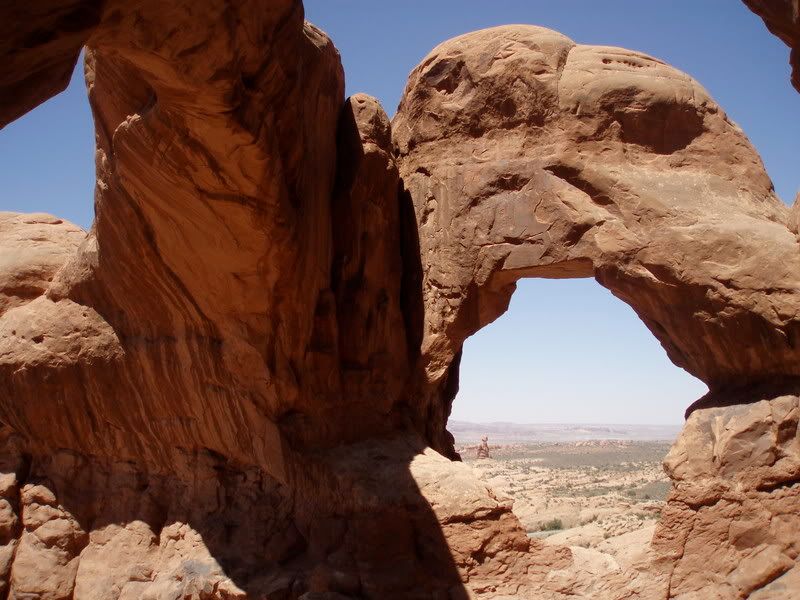 But it's a big country. With big western states. It might be an entirely different adventure in a another car, but it's not. And our '84 Westy isn't the only member of our party who doesn't take well to the heat. By noon it's too hot to climb rocks that haven't been shaded since the evening before. So, we're doing what we can. And that's all right with us. Because we plan to travel in the future.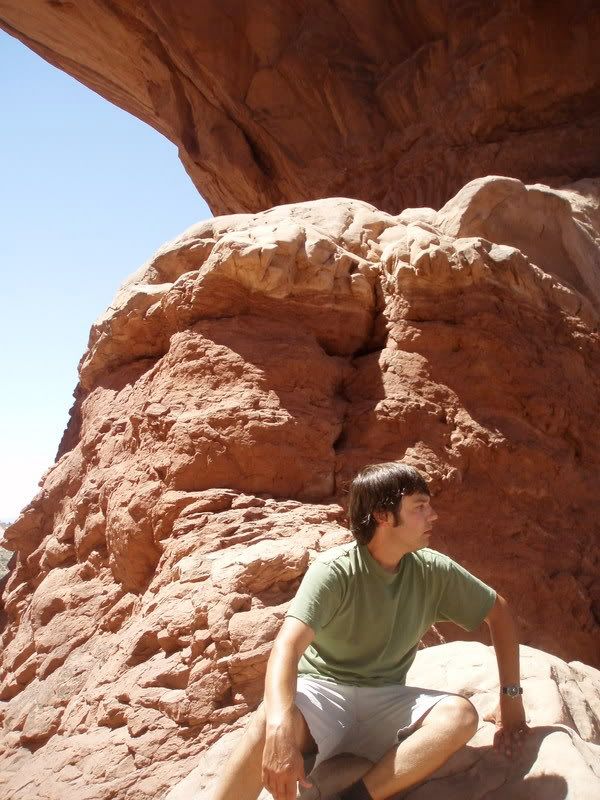 On the other hand, we did meet some women from Georgia who told of the
bluegrass festival at Tulluride
. And we have fond memories of the two weeks we sang Pete Seeger songs along with
Mendel
. And before that, we spent a couple afternoons trying to
answer Fabian's questions
about our branches of government, specifically the question of Bush's re-election. Then there was the time we
helped Gene orient
a "juvenile delinquent" for his community service project. Experiences we'd never find recommended in a travel book and couldn't have been directed to, even by locals. Please recognize this as a convoluted justification for our missing the surely magnificent,
Canyonlands
.
(look closely)
This time around, we needed elevation, the water and cool that come with it. Little did we know that
cool
becomes
cold
some time after 10 pm. Not Joshua Tree in February cold, but freezing none the less. It seems unrelated, but Scofield Reservoir is home to about 3 billion prairie dogs. The kind of critter who was cute before we learned the potential nightmare of rodents in the van. With no door handle, we opt to keep the slider open as much as possible. We left the four inch gap to watch dragonflies at the wetlands and would have been back sooner if we hadn't lost shoes in the stinking, tar-pit, quick-mud around the lake. This gap comes to mind as I wake every 15 minutes, freezing to the soundtrack of all-night semi-truck traffic. A plague-ridden critter could be hiding in the van, looking for granola. The 9am sun finally brought comfort.
I'm not sure anyone (Luther?)specifically recommended Utah's Manti-La Sal Mountains, but we appreciate them all the same. Serene lakes, flowing streams, and a dozen shades of green have me considering taking up fishing.