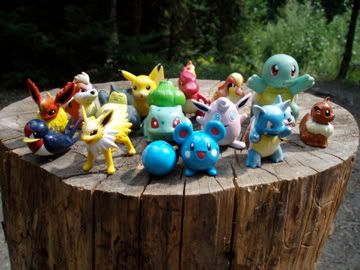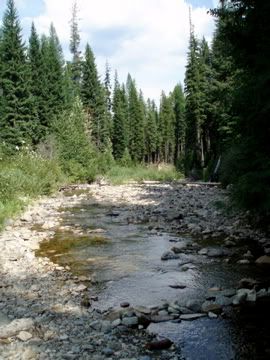 Owlhouse
Moving right along, "Hello Montana!" Traveling through Kootenai National Forest, we didn't have a destination for the evening, but were hoping to make it relatively close to Glacier National Park. We passed many a roadside rv parks and a dozen signs marking forest creeks. Hmm... decisions, decisions...
We left the highway for "Lake Creek". Seven miles up a dirt road took a good half hour. Well worth it! We hiked a bit, jumped the rocks, splashed some and encountered a heard of wild Pokemon.
Aslin- I like Lake Creek, but there's a lot of bugs. We got to have a real fire and roast marshmallows. There are so many trees! A deer ran across the road but we didn't hit it. There was only one other camper here, he was on a motorcycle.
On bugs- The flies were a bit annoying, but no mosquitoes! Some interesting beetles, butterflies and an ant stranded on a small rock in the middle of the water. We built him a bridge back to shore.
The morning brought beautiful sun and a few song birds. Doesn't get much better than this...