The dinner dishes are long done, ice cream has been served. The bunnies are out for the night, parakeets resting. At 10:00pm and 86 degrees, it's a good news/bad news situation, the
Tucson temperature
.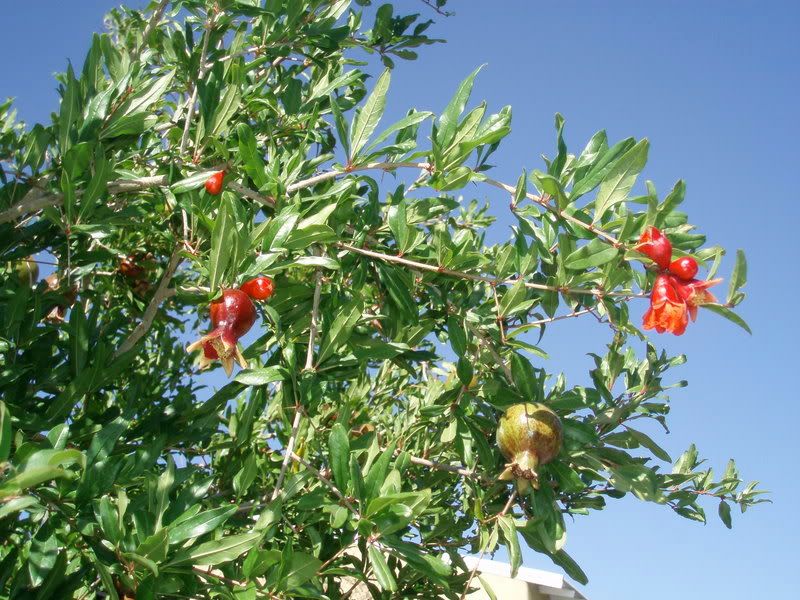 On the plus side, apricots are ripe.
Marscapone tart
perfect. Apples, figs, grapes and the citrus family are making strides, led by rapidly maturing pomegranates. Laundry on the line dries faster than a pizza can be delivered.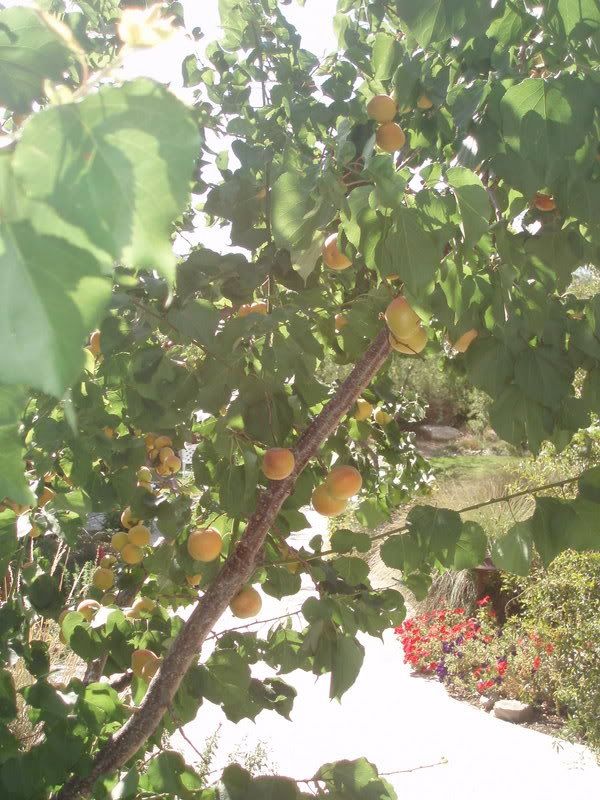 Bad news is, herbs a half-day with out water wilt beyond recognition. Harmless, burn-free,
radiant floor
sidewalk hours are limited from 10p-8:30am.
Teaming up to help us walk the fine line- sandals and sunscreen. This week's challenges include finding a perfect sunscreen for my face and distracting Aslin from her summer-shoe quest.
Another Goodwill visit had me considering an "atrocious shoe" post. I took this photo as Aslin tried on a pair of shorts. They fit, I hung the rejects on the rack and Aslin described her

need

for new sandals. One of her pairs is dirty, the sole wearing down. From all the cast-off shoes in Tucson, she picked up the metallic mock-instocks, suggesting they would make good replacement shoes. No. "I

love

these," she rubbed the patriotic slip-ons, leaving me to wonder/shudder. Continuing down the aisle, she made multiple attempts to show me that heels really are sandals. Repeat after me, no. No heels with with real fur, zippers, fake fur, beads, or orange Muppet fur. No.

We have a date to shop for funky shoes on our return home. I promised.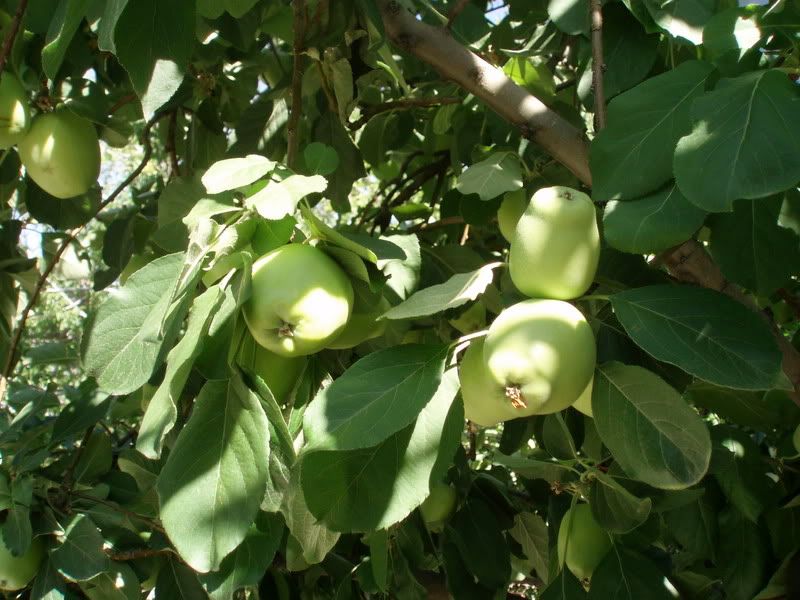 Last week ended with a rude awakening. Zia's Daily Moisture Screen, SPF 15, contains
parabens
. So off to Wild Oats for an afternoon of label reading.
Until now, I've been a huge fan of
Aubry products
. Given their long history and commitment to organic sourcing, I assumed. I'd have preferred to sample. It wasn't an option but the HABA clerk encouraged me to give it a try. WO does offer a
satisfaction guarantee
, she assured. For the record, Green Tea & Ginkgo Moisturizer, SPF 15 , is more heavily scented than a new issue of Vogue Magazine. On many key points, the lotion scored well- light and creamy, easily absorbed, did not melt into my eyes. It's unwelcome floral notes have a longer life-span than its UV protection. My feelings of guilt for returning it were quite short lived.
Next up,
Alba Botanica's
new mineral suncreen, chemical-free, SPF 10. Relatively inexpensive, fragrance free, now if only it would blend into your skin. Another long time favorite, Alba, needs to understand that not everyone looks their best with milky bluish-hue. (Alba Sport, SPF 30 and Daily Moisture, SPF 16 are Owlhouse staples, but do not meet the standard of a facial sunscreen.)
Turning to
MyChelle
. On the shelf, Sun Shield, SPF 28 looked especially attractive under a sale sticker. We have a winner. Unscented, blends well, and following an afternoon of swimming and monkey-in-the-middle, MyChelle's eye irritation was slight. Plus, any company making a honeydew cleanser deserves our support.
Need
more
info
on sunscreen and ingredients?