Even with no sleeping bags to pack away and a dishwasher for breakfast dishes, we struggle to get out the door early. Today we managed to make our way to the
Arizona-Sonora Desert Museum
shortly after their 8:30 opening. On the road, we've bypassed a dozen zoos and a series of museums highlighted in our travel books, budgeting instead for the essentials- food, Disneyland, a transmission... Having hiked, camped, driven and played in the desert, we'd have skipped the museum, satisfied with our Sonora experience. If it weren't for the insistence of EVERYONE we've talked to in Tucson, "Oh, you really have to go..." we'd have missed the javelinas.
In the gift shop at Joshua Tree, Aslin took a seat on the floor, getting comfortable in front of the book shelf. From the counter, the staff watched. We left before the binding broke and before she finished the story. Today, after meeting a couple javelina families, she finished
Don't Call Me Pig
.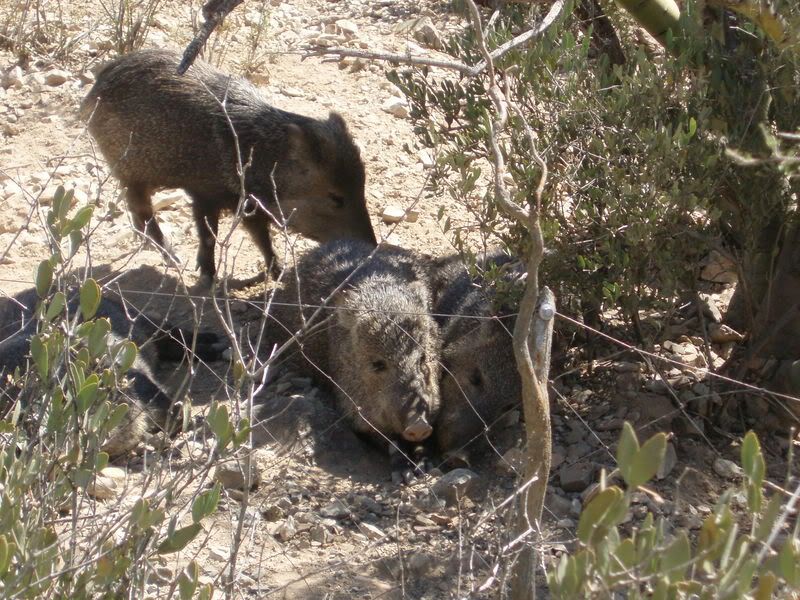 "Javelina aren't pigs. They're more closely related to rodents. They are herbivores and can eat prickly-pear without scraping off the thorns. If anything threatens them they make a loud noise and show their sharp teeth. They stick together and stand their ground. The grown-ups weigh 30-40 pounds. Today they were sleeping in the shade. When they woke up, they made sounds like donkeys." -Aslin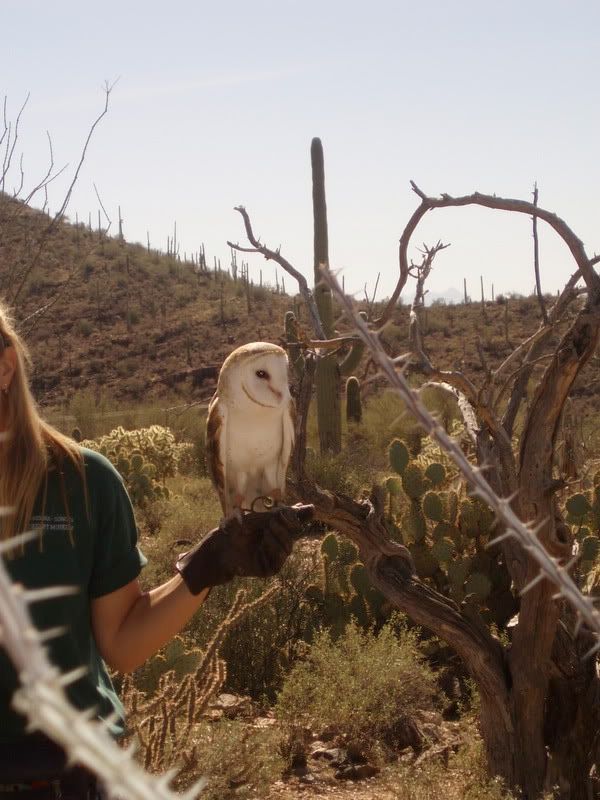 The humming birds, maybe 15 types, were amazing but too fast for our little camera. (A Blue Throat's heart beats 1260/minute!) The barn own in the raptor flight exhibit was trained to model. Or bribed by the dead mouse the trainer held by the tail.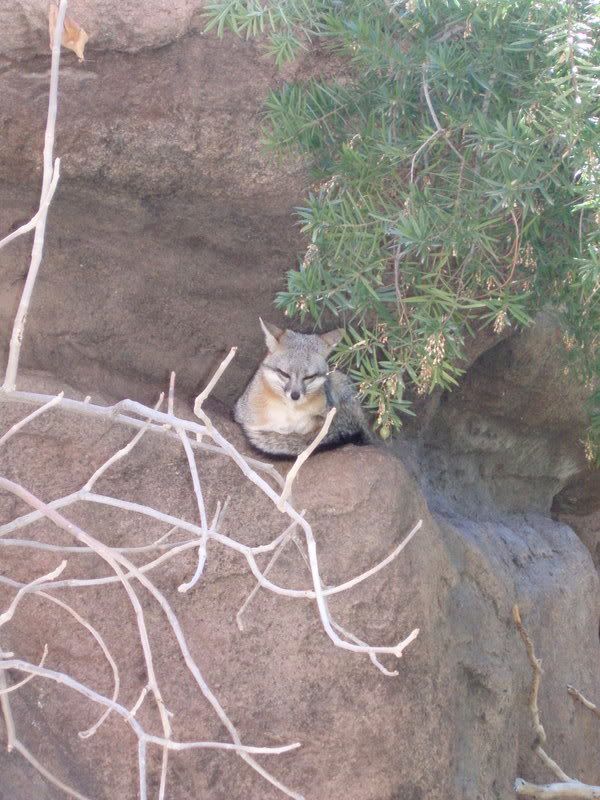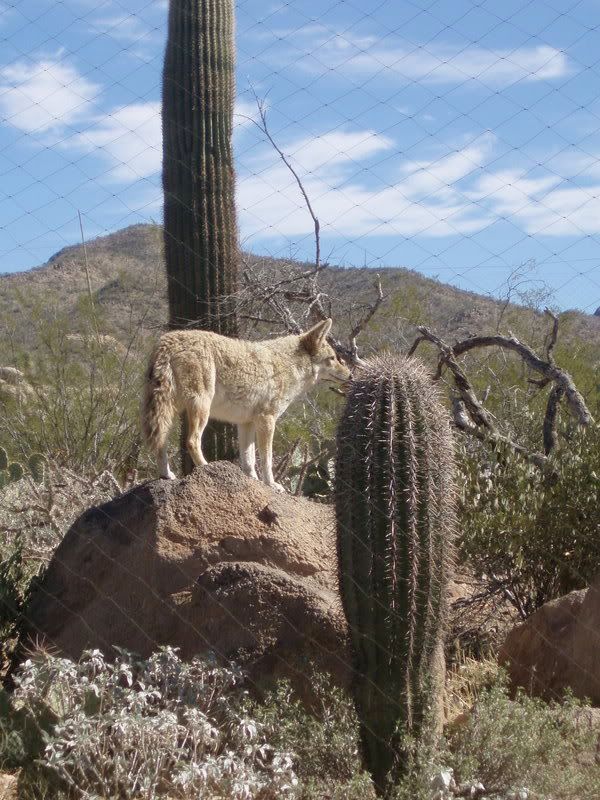 The fox rests while the coyotes pace and studies the horizon. (The people rubberneck and make kissy sounds to call them either way.) Their habitats are not nearly as smelly as the bob cat's. Should we need to reestablish our campaign to drive the squirrels from the attic, I'll be in touch with the museum for a donation of used soil.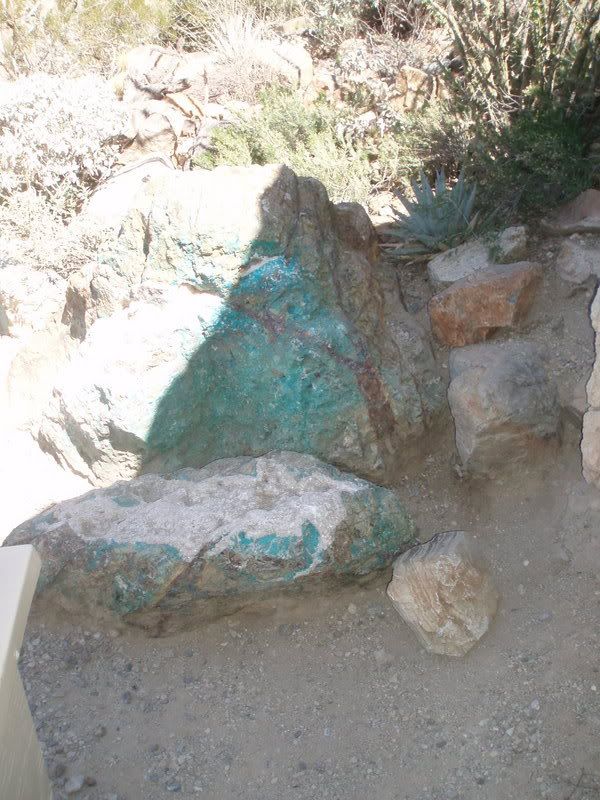 Models of volcanic activity, fossil replicas, the age of shallow seas. Time capsules of every era are displayed. A very english docent talked us through the early human inhabitants of the area including a hands on lesson of their tools for the hunt. A good-size reproduction of the desert caves opens to a mock mine. Splinters of raw malachite, azurite and pyrite are among the treasures we're encouraged to sift from the "mine-dump" site.
Down the road from the museum, the service at Benny's was lousy. The grilled cheese and onions rings not bad. The new friends who invited us over for travel stories and tether ball, great.