is the sound of rain filtering through the deck floor and splashing to the patio outside my window. Real rain. Not the warm drops that evaporate as soon as the sun considers dismissing the clouds. Real rain. Enough to wash the scent of heat from the asphalt and form pools in the joints where tree branches meet their trunks. Two hours of real rain.
"Isn't it great?!" the rest of us nod in agreement with Ukaih, carry the camera to the neighbor's garden and feel a little home-sick.
It's been a double apricot season for us-
Tucson in May
and here in Orem a couple weeks ago. If we're lucky, we'll have peaches before our Saturday departure. Unless of course the
city's chemical

defense
against the Japanese beetles has poisoned the fruit. Add to
the list...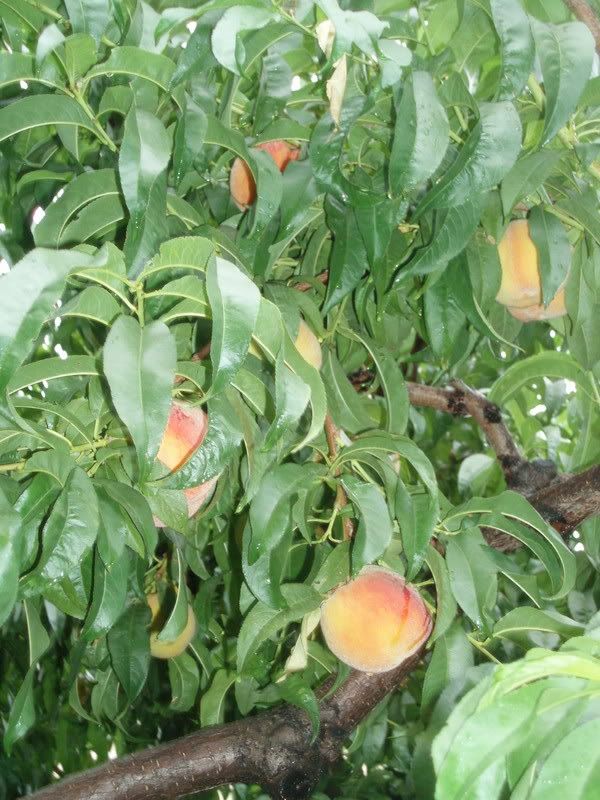 Advising against vegetable gardening until 2010 because pesticide use has contaminated soil and ground water while endangering beneficial insects -

crazy