At Arches, we met some travelers who just left 113 degree Phoenix. Which makes us sympathize with our Tucson friends...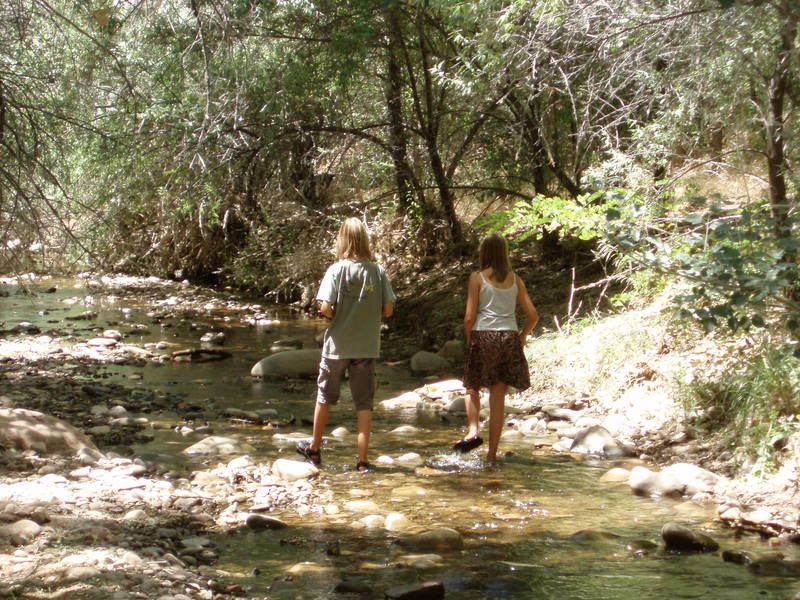 Here in Moab, it's closer to 100. The freezer at
The Lazy Lizard Hostel
is ancient. Our ice cream liquefied but still made decent root beer floats.
Rotary Park
on Mill Creek has shade trees and green grass to bring the temperature down a bit. An array of outdoor instruments by
FreeNotes
makes it even cooler.