Ruidoso Downs, 5/28-6/4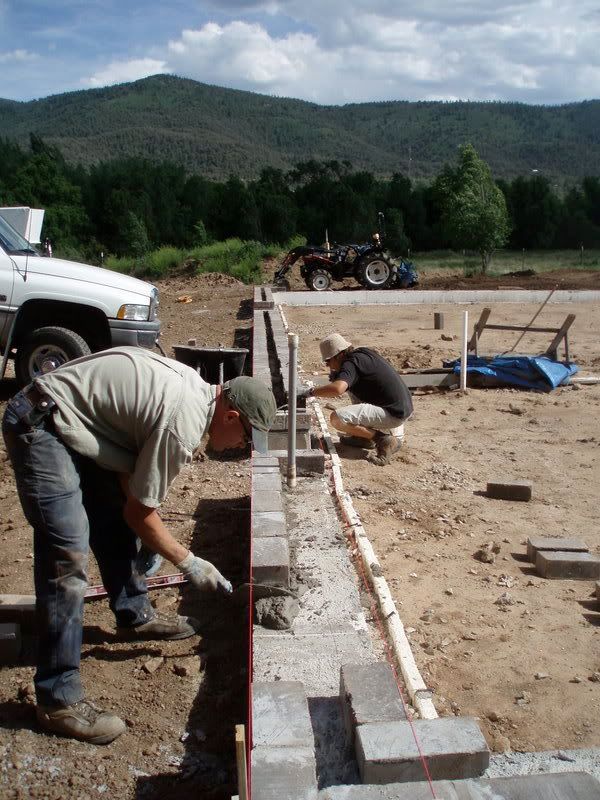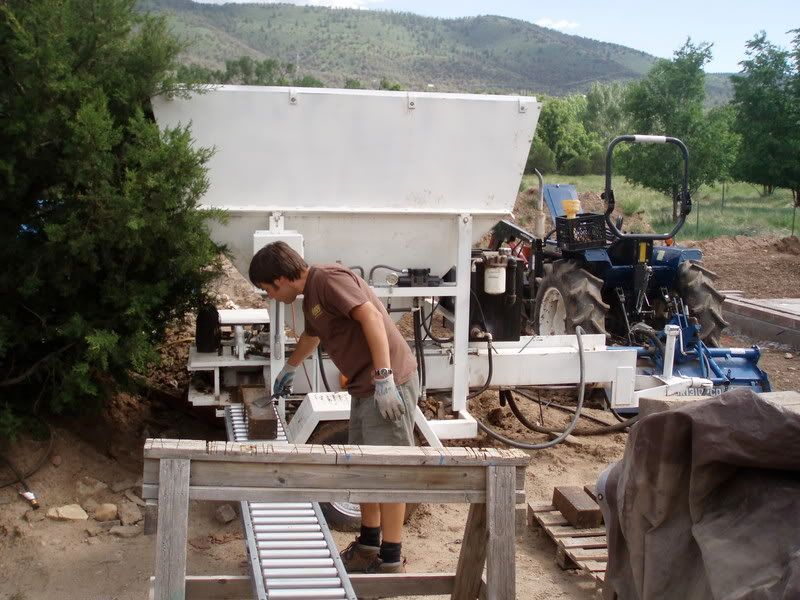 At the intersection of playing in the mud and sustainable building, just off Hwy 70, lies the base of a compressed-earth-block shop. In India,
Habitat for Humanity
uses a manual press to form the bricks.
Here
, Luther's used a mechanized version, built by a conservitive father-son team and powered by a bio-diesel tractor, to form over 3,000 block so far. Brad and Luther set the first line of bricks, 114. When all is said and done, the truces will be hoisted onto the 11,000 brick structure.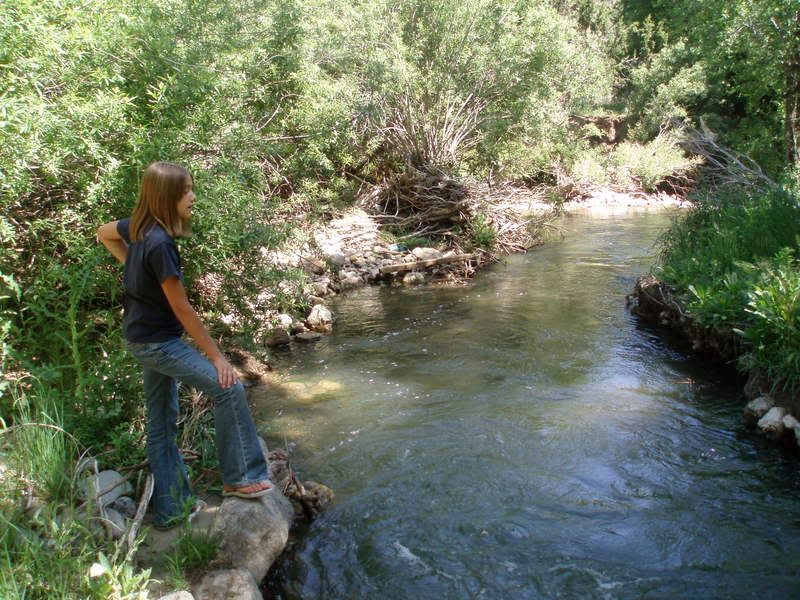 Surprisingly, Aslin didn't opt for a swim in the Rio Ruidoso. Luther and Amanda have a great little spot along the river. If the neighbor kids don't chop any more willow, I'm predicting a hammock sanctuary by fall.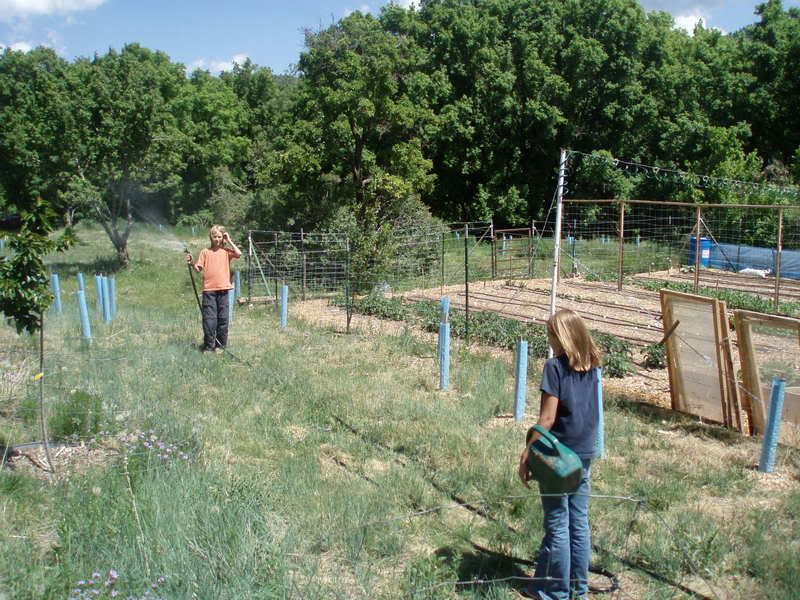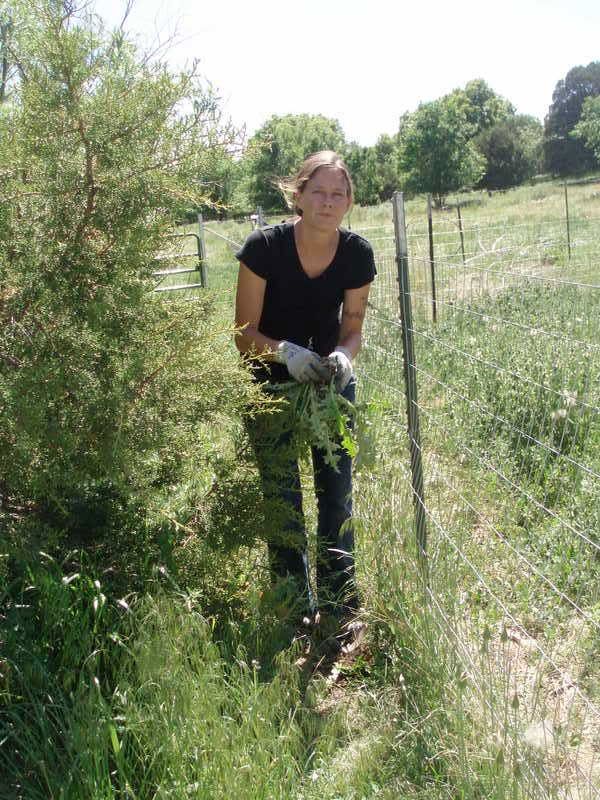 Lesson of the week- Basil germinates with a satisfying quickness. The pollinator blend from
Seeds of Change
may take a little longer. Ideally, the borage, millet and butterfly weed will ease the hummingbird's nectar habit. Extra bonus if the seeds step into a cover crop role, defending young apple trees from horehound and the ever pesky thistle. Safe from deer and dogs, the radishes are raising themselves from the ground. A dense patch of baby cabbage makes a strong case against planting in strong New Mexico winds. Walls of water shield a tomato crop sure to encourage more of Luther's hand made ravioli. There's a good chance we'll meet this garden again, in a few years when the asparagus has settled in.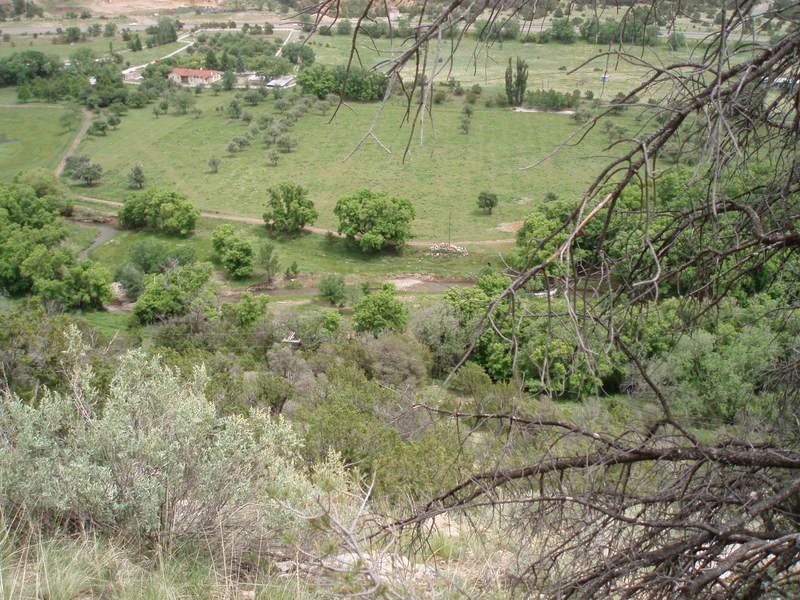 It's a little overcast. Nothing ominous like yesterday's break from 80-degree weather that delivered hail to the fragile celery starts, but the blue sky is broken, shading sections of the hills on either side of us. So ends our week at Ruidoso Downs' Blue Tube Farm and (recently fenced!) dog park. Or as we like to call it, our second Craig's List Miracle.
Many thanks to Luther, Amanda and the animals for agreeing to host us months later than expected!