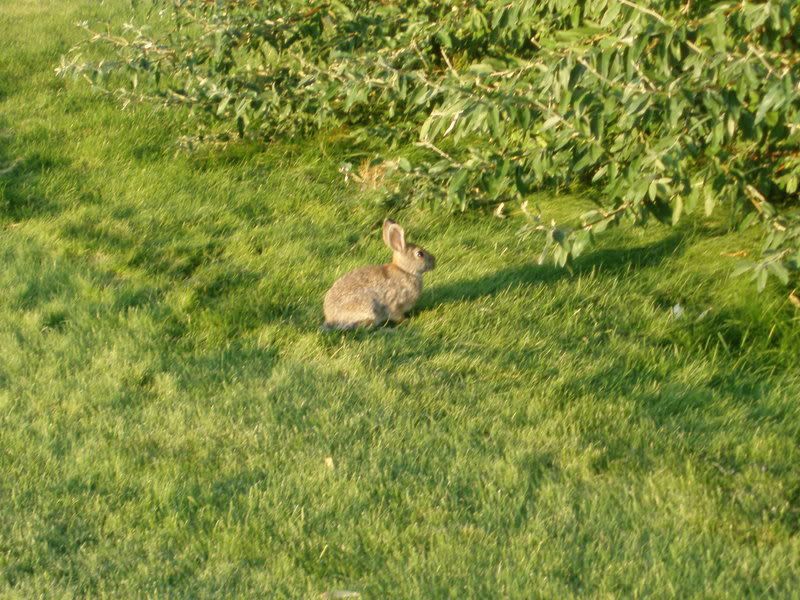 The Easter Bunny (seen here in
eastern WA- August '06
) works in mysterious ways. Ukiah and Aslin woke to baskets hidden in their adopted home. Thanks Easter Chris!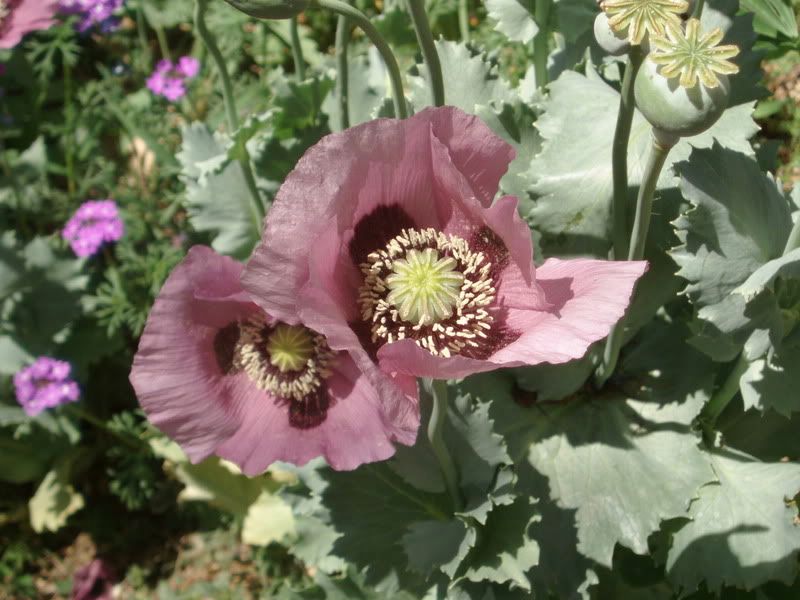 And speaking of mysteries- These poppies resurected themselves from a plain ol' seed pack.
Cooking up a new Easter tradition-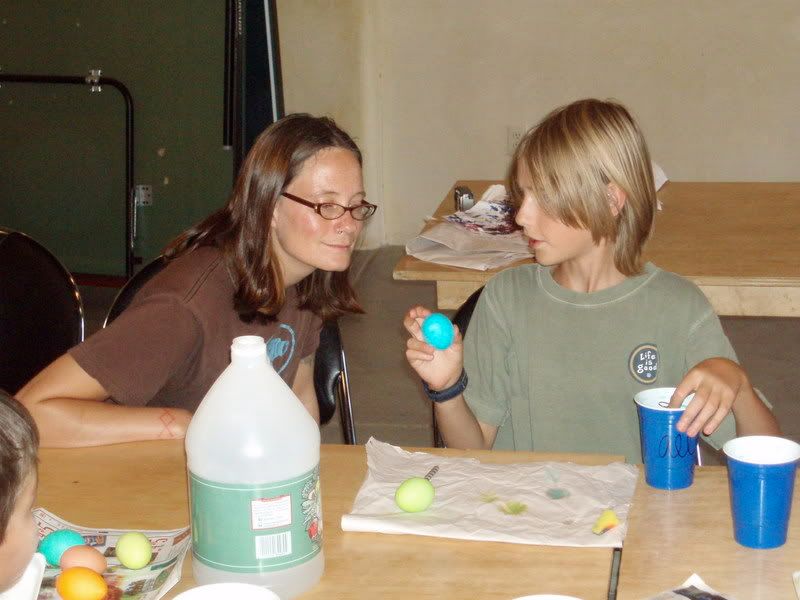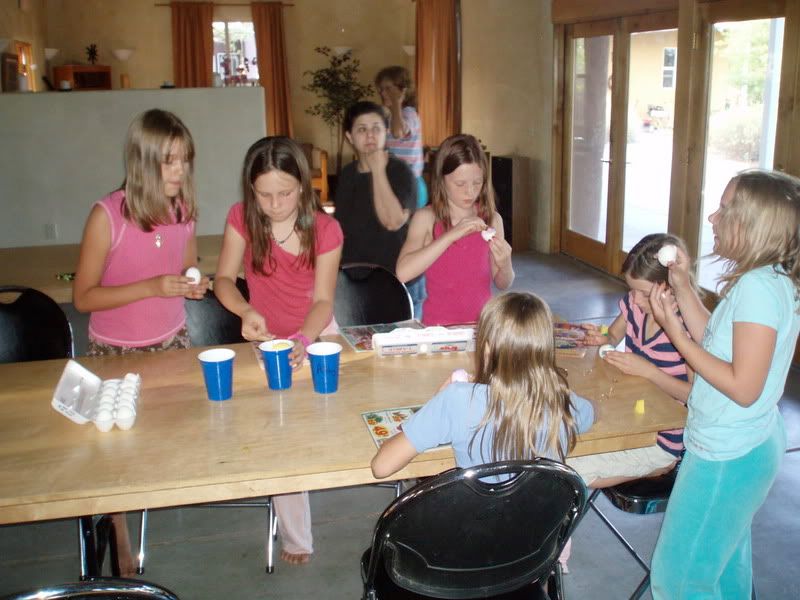 Step 1-
Dye eggs. Preferably NOT TJ's organic white eggs, thoughtlessly individually stamped for freshness, interfering with the artistic quality of each hand decorated egg.
Step 2-
Hide eggs, only in approved areas. Begin at 8am before Tucson sun reaches it's jellybean melting high. Monitor your area, offering clues if necessary and taking notes to better your hiding strategy in future years.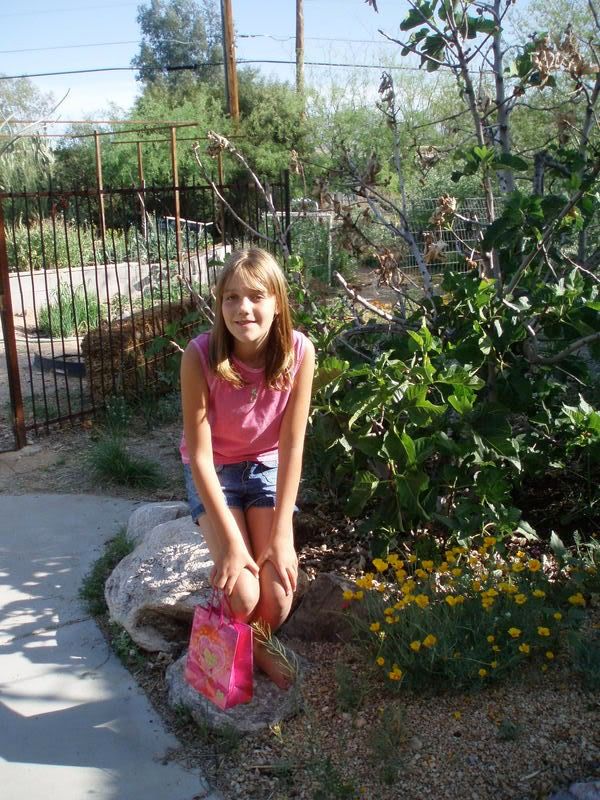 Step 3
- Find eggs. Depending on your preference, concentrate on plastic candy and prize filled eggs OR go for the real thing. (Alternately, you could visually hunt eggs, leaving them in place for younger children or curious lizards.) Weave in and out of greenery and shadows, making the perfect photo opp near impossible. Instead, pose akwardly as friends continue down the path.
Step 4
- Enjoy a second cup of coffee, peel eggs for brunch. Tell story of how you've come to spend over a month in Tucson with a family you met via Craigslist.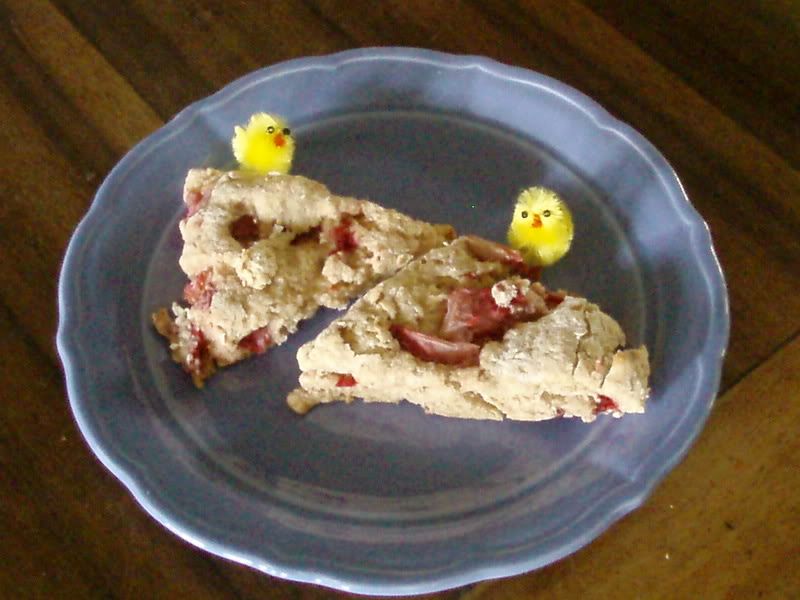 Step 5
- Have only two scones left to share by 10am, the official start of the pot-luck. Seems as though the early birds were hungry.
Strawberry Scones
(adapted from a half dozen recipes including Vegetarian Times and
Orangette
)
1 1/2 cup white flour
1/2 cup whole wheat flour
2 teaspoons baking powder
1 teaspoon nutmeg
1/4 teaspoons salt
4 Tablespoons cold butter/margerine
3/4 cup chopped fresh berries
3/4 cup yogurt- plain or vanilla
2 Tablespoons raw or brown sugar
1/4 cup milk (dairy, soy, rice)
1 tablespoon maple syrup
Extra flour for kneeding, tossing berries
- Preheat oven to 400
- Sift dry ingredients together
- Cut butter into flour mixture
- Mix yogurt and sugar
- Combine wet and dry ingredients, mixing as little as possible
- Toss berries in a Tablespoon of flour, turn into dough
- Knead 1/2 dough on a floured surface, folding and turning no more than a half dozen times
- Form ball, flatten to 1/2 inch thick, cut into 6 or 8 pieces
- Combine milk and syrup, spoon over cut scones
- Bake on a oiled (or insulated) sheet for 12 minutes or until golden
- Cool on a rack
- Enjoy with coffee, tea or a mimosa!
NOTE- For
lemon-ginger scones
- replace berries and sugar with 1/3 cup candied ginger chopped fine. Add 1+ Tablespoon fresh grated lemon rind to yogurt mixture.