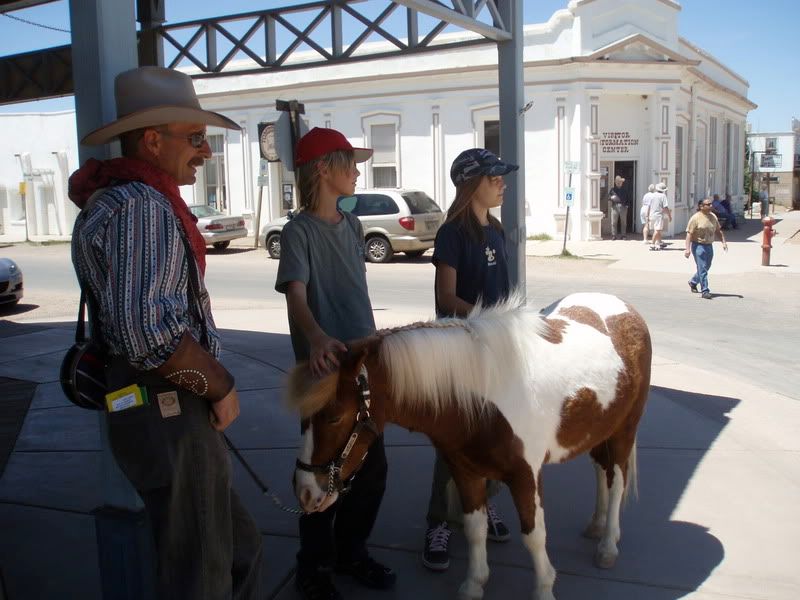 I have yet to hear anyone say anything positive about
Tombstone
, so let me be the first. Keeping in mind that I love history
and
campy drama and can usually tell the difference, I found a friendly town, colorful history, plenty to do without big money
and
a miniature horse. There are three, possibly four companies that produce gunfight shows, some comedies, some "historical" reenactments. Much to Aslin's disappointment, we didn't catch the Clanton Clan v. Wyatt Earp/"Doc" Holliday showdown or the
OK Corral incident
.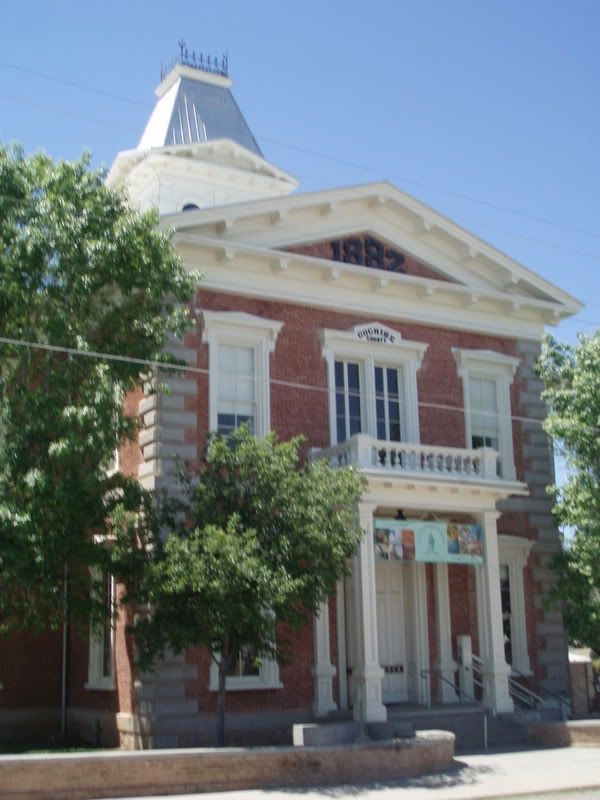 We did duck into the
Bird Cage Theatre
and the
courthouse
studying up on Ed Schieffelin, the wandering miner who first came to Arizona with the US Calvary. He gave up scouting with troops from Ft. Hauchua, striking out on his own. Schieffelin was warned that in this
Chiricahua Apache's
land, all he'd find was his "tombstone". From 1877-1886, $19 million of silver ore was mined from the hills of the aptly named town.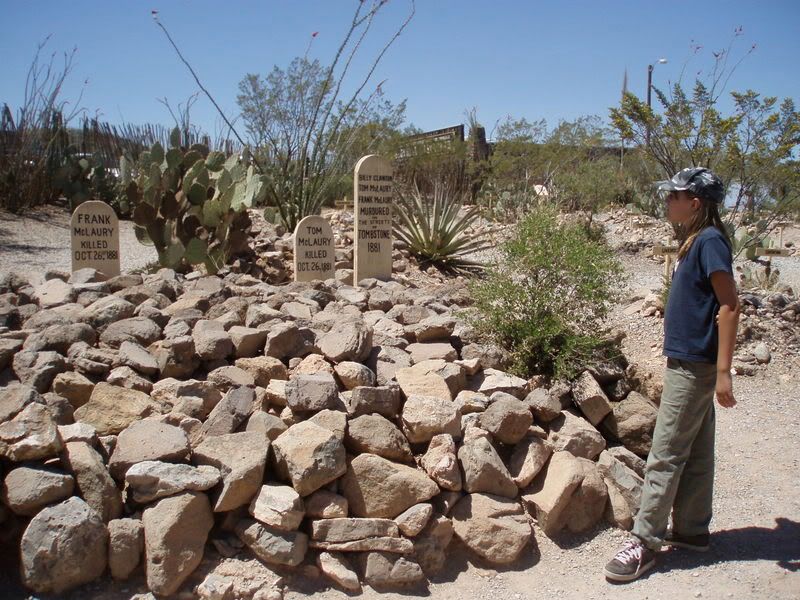 In the early 1880's, before the mine floods of 1886, Tombstone was known for lawlessness, liquor, wealth, vaudeville and serious theater. "China Mary" headed a well established Chinatown and Thanksgiving 1887 at the Maison Doree Restaurant included Pate Financiere and Buffalo Tongue. The Boothill Cemetery (and
Jewish Memorial
)- 1878-1884, gives a clear impression of boom, hardship and bust that was
Tombstone. Rodriguez, Kee, Rosenthal are buried among the unknown, infamous,"Two Cowboys- drowned," and those "shot four times," "lynched," "stabbed," and "found in abandon mine."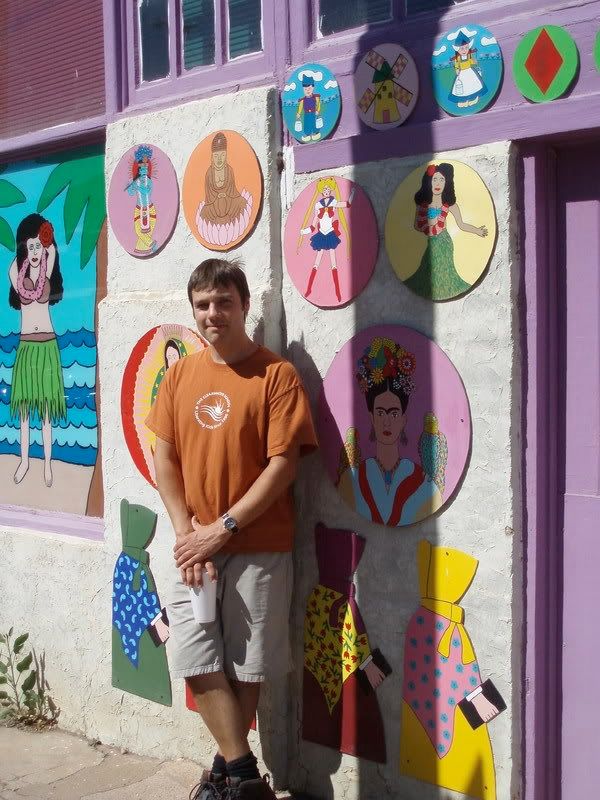 Our day continued another hour down Hwy 80 to Bisbee, an incredible town rich with copper, art, architecture, and narrow one way streets. I wish it was all Buddha and Sailor Moon folk art, but Bisbee has a
painful labor history
and I'm sure is in need of ongoing environmental clean-up. We plan to spend a few days in the area in early May, so look forward to more public art photos. I saw Chairman Mao, larger-than-life, on a utility box. Really.
(Notice anything special about this adventure? That's right, we made it there and back with no mechanical mishaps! Knock wood.)