This is not a post about the
Dept of Justice
,
Iraq
and
funding the war
,
Don Imus
,
our next president
or Paul Wolfowitz and the
World Bank saga
. I generally have no shortage of words for these topics, but we all know they've been well covered by online journalists and in blogs of every sort.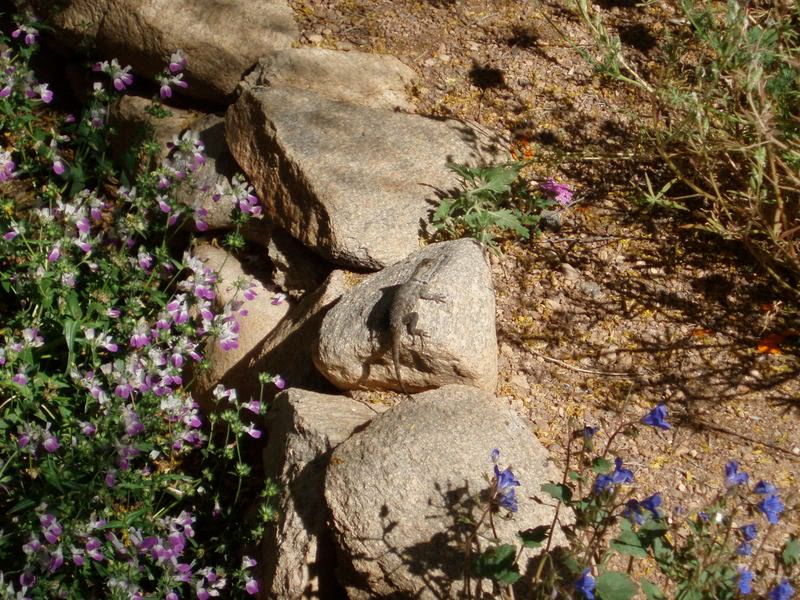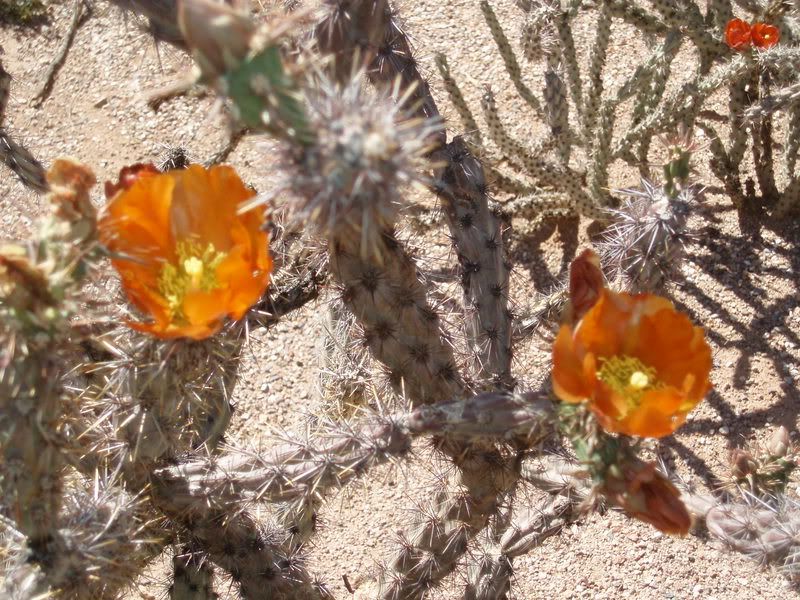 On the other hand, there seems to be a shortage of lizard blogs. Maybe because they are so difficult to capture on film. I hear them rustling under the iris or whitethorn acacia and from the corner of my eye, I catch them running from brittlebush cover to the mesquites, where they blend with the bark.
Tohono Chul Park
is another story. Earless and horned lizards stared us down from the middle of the path, retreating only at the sound of the camera's zoom lens. An iguana gave a nod from under the agave. Magnificent as the barrio, Moroccan and zen gardens were, my appreciation was hampered by the fact that I read more political than lizard blogs. Peace to the friends and families of the Virginia Tech students. Curses to a president who addresses the campus with no call for gun control or improving our mental health care systems.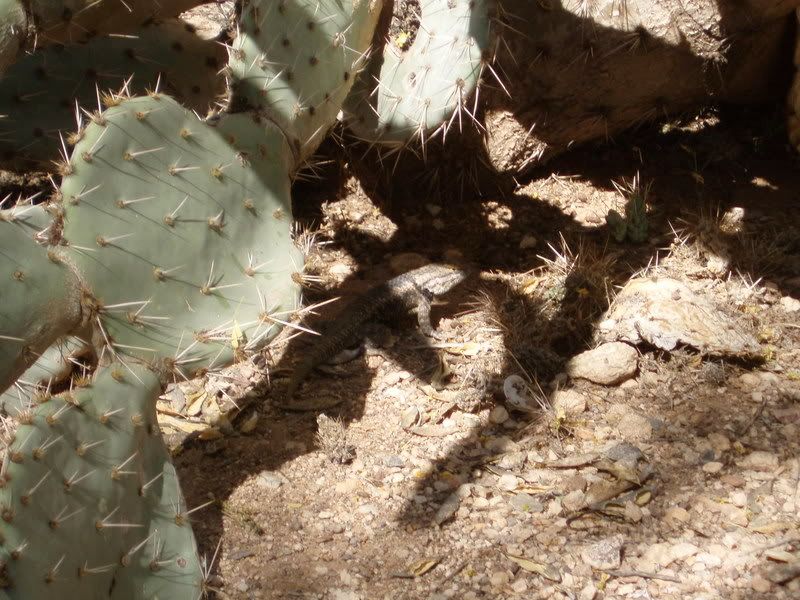 Also under represented in blogworld- sycamore trees. This beauty offered comfort beyond shade.