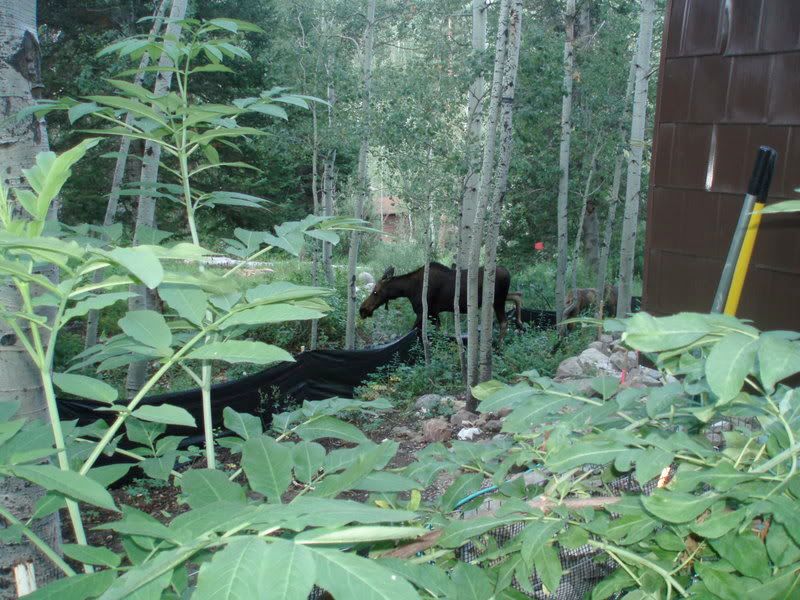 It could be that salt-licks are too expensive. Or the neighbors just don't care about the moose. Maybe they do care, or would, but no one's found time to visit the family cabin in ages. Maybe no one ever planed to visit the tax-shelter, err, cabin. Maybe once the construction currently carving up the mountain results in the planned 12-lot subdivision- retired doctors embracing their mountain-man side will build houses and bring more salt licks into
Big Cottonwood Canyon
. In the meantime, Avis and Jim seem to have the only yard serving the moose population.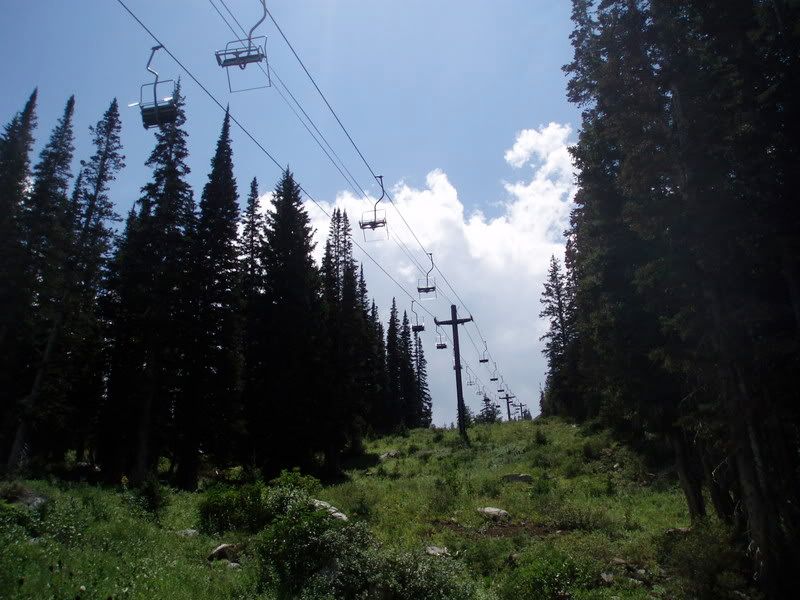 Our new friends know a little something about hospitality. For 25 years, they ran the
Silver Fork Lodge
, 11 miles into the canyon, a short trip from
Brighton
or
Solitude
. Hospitality is a good cup of coffee served with a slice of homemade pie, not serving as the public restroom for anyone too timid for the outhouses in the mountain's parks. There was no sewer in those days. And given extra precautions called for in the
watershed
, septic was especially complicated.
The lodge is in different hands these days. It's added a back deck, full liquor license and along with the ski resorts, A & J and the rest of the neighbors, an elaborate sewer system.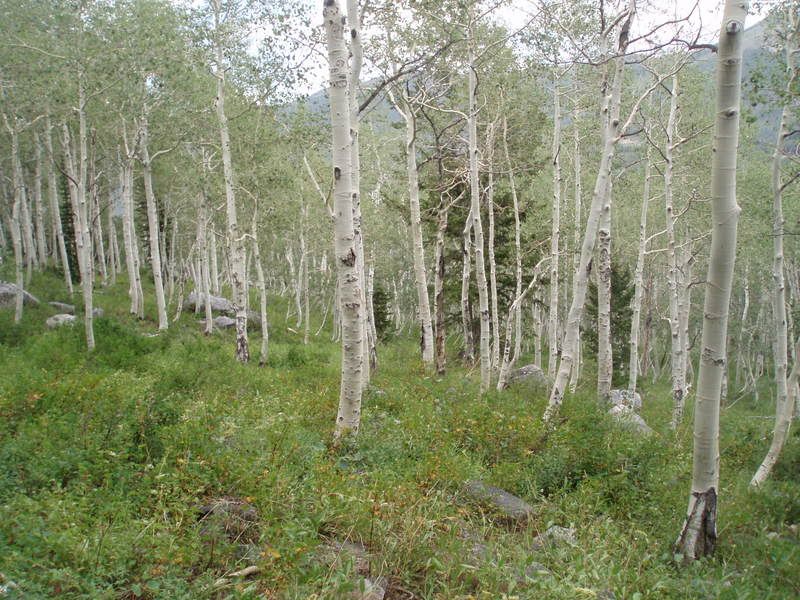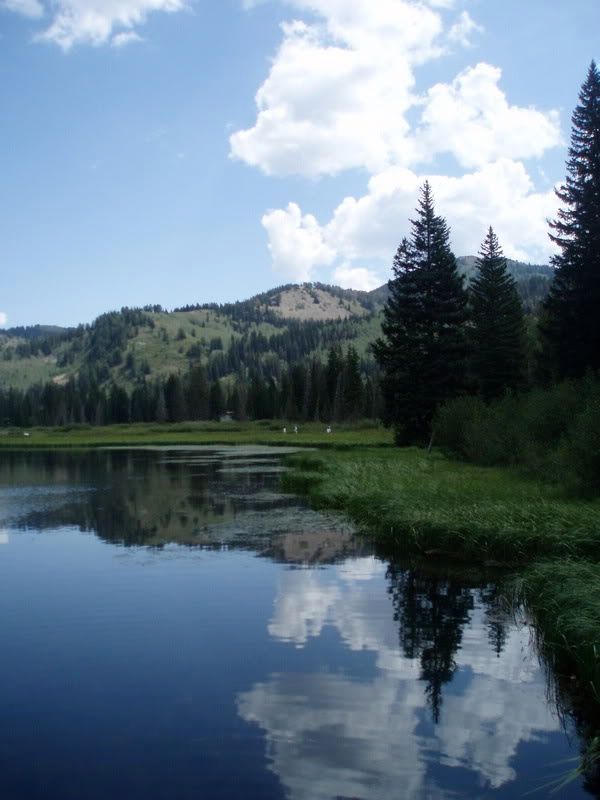 Behind the lodge a quarter mile, we can hear the creek from A & J's living room window, teasing.
Not
calling to be played in. This is Salt Lake City's water. They own it all. Don't even think of harvesting your own rainwater. No lawns allowed. Dogs by special permit. It's a hikers paradise, with aspen groves brightening the trail even as rain clouds threaten. Or, you can fish Lake Solitude. But do not put your hands in the water. No body parts. And don't tell the lone Forest Service employee that you
didn't see
the signs. He's suppose to be part of a team, but with
approximately half our tax dollars
now going to the war on Iraq and
other military spending
, there's no money for managing our federal lands and resources. So lend the country a hand. Stop your littering and carry a map you can read. Resist the photo-op and
do not
set your toddler on the back of a moose. We don't have the money to pay for the public's lack of common sense- let alone to invest in outdoor-education. We'll leave that to the
non-profits
.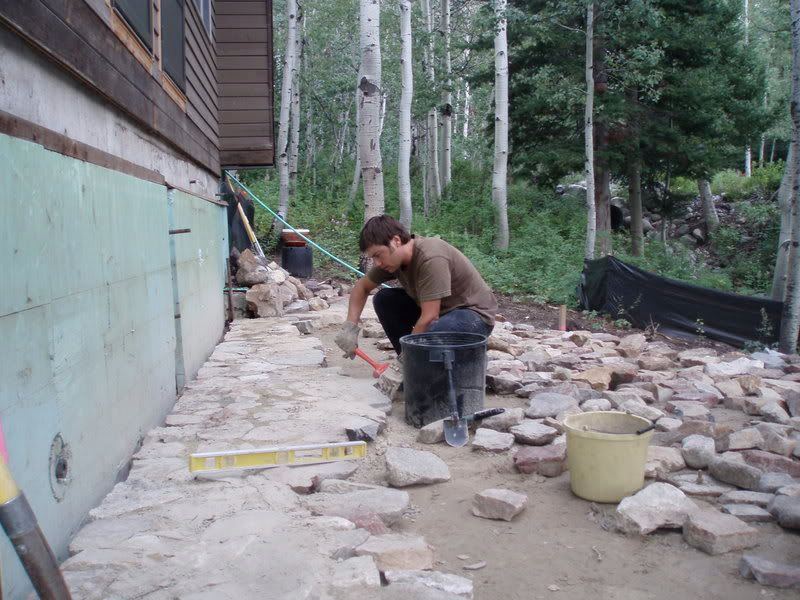 The salt-lick sits by a wheelbarrow. Part of the construction effort, a puzzle without benefit of precisely cut pieces. Canyon development has spit up a slew of rocks, plenty to finish the patio. Eventually. Come spring, late spring after the winter's 10-12 feet of snow melts, the geranium and tea rose will return. And the moose will be back for their mineral supplements.
We left the Mickey Mouse shaped mine dump,
Tin Tin books
and summer-apple sauce. We are trying to put thoughts of wintering in a snowy area
out of mind
. We're on the home stretch, by way of Nevada.