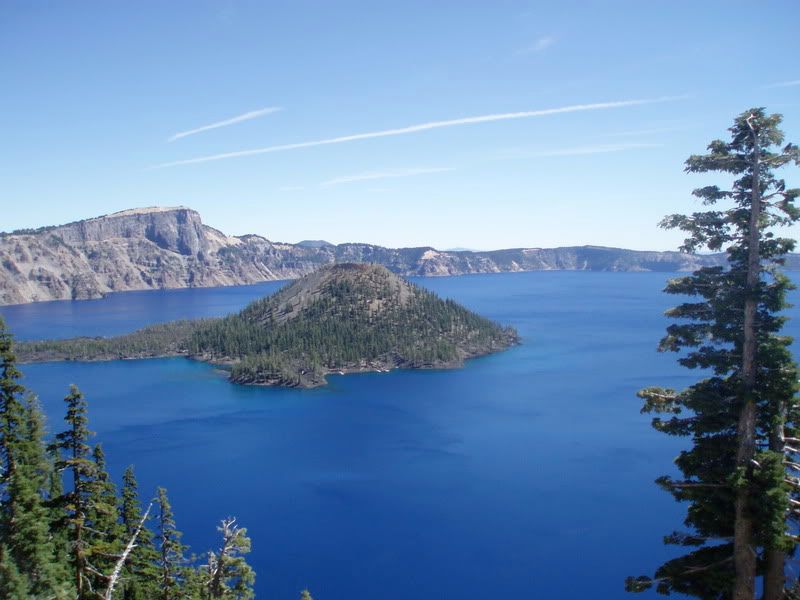 of the bluest water ever. No rivers feed into or flow from
Crater Lake
. Yet. But geology has a way of shifting over time. Less than 8,000 years ago, Mt. Mazama stood tall in the Cascade range. After about a week of intense volcanic activity,
it collapsed in on itself
, leaving a caldera marked by steep and even walls. Centuries of precipitation collect, building the 7th deepest lake in the world, 1,943 feet.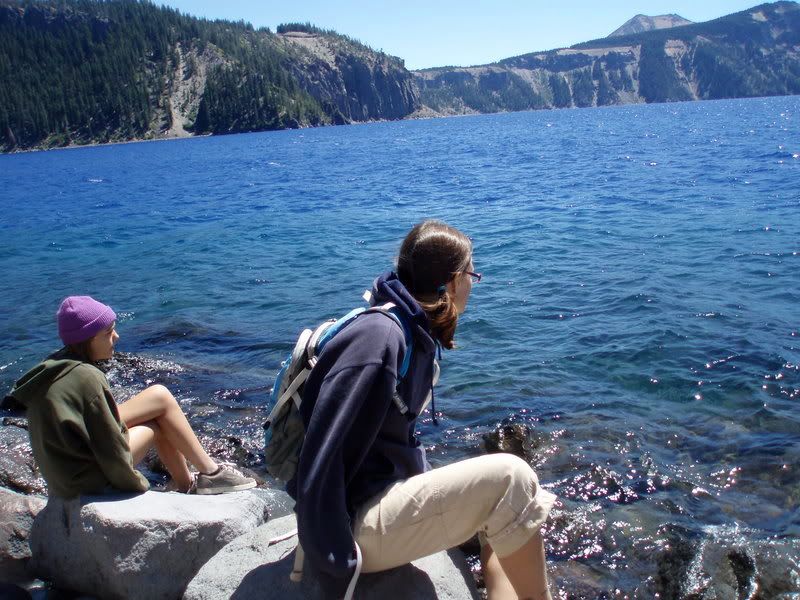 The 2,600 mile 37
Pacific Crest Trail
includes a 37 mile stretch through the park. In 3 separate hikes, we managed about 7 of those miles. The lake itself sits close to 900 feet below the rim, making the only "legal" (non-injury inducing) access an extremely steep mile hike along a pumice-dust trail. Swimming is allowed, but at a cozy sub-60 degrees, even Aslin limited her experience to toe-dipping.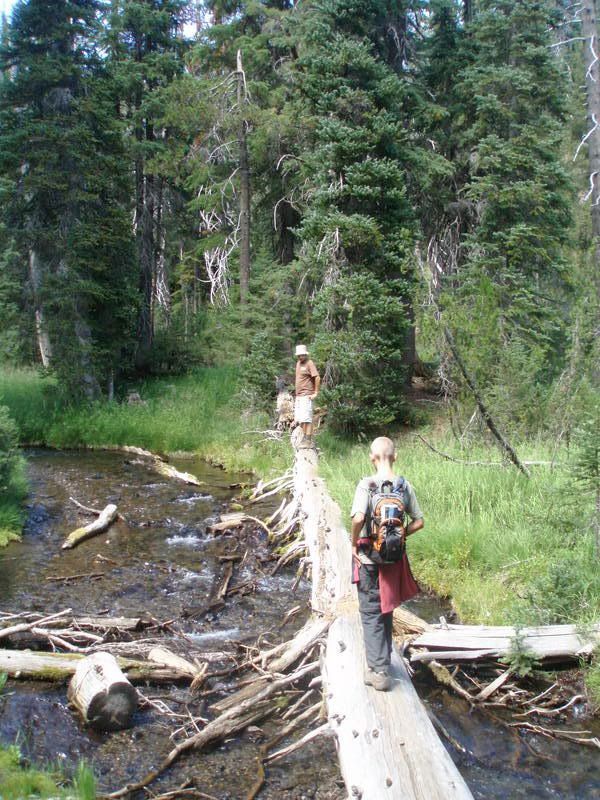 Annie Creek, fed by springs throughout the canyon, is even more refreshing at 35 degrees. The well insulated Dipper, a chubby little blue-grey bird, seems immune to the chill, pecking through the rocks for caddisfly.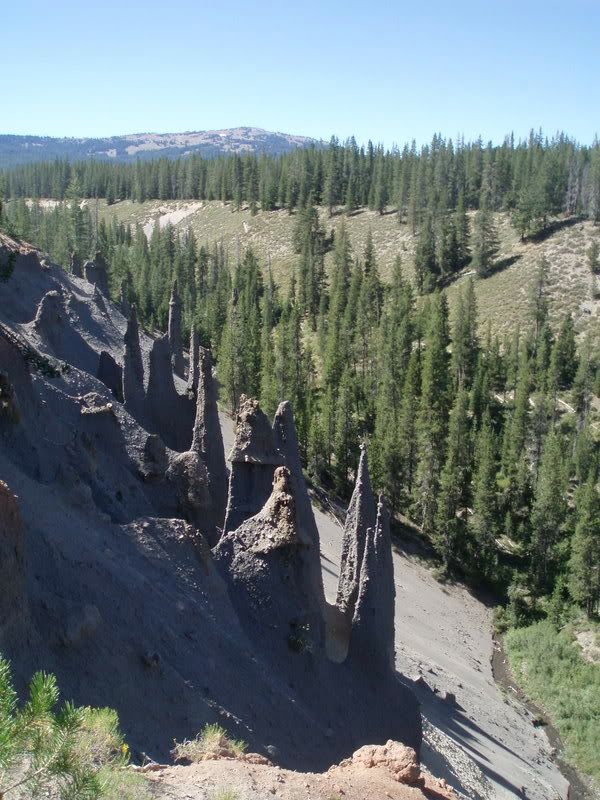 In the wake of Mt. Mazama's collapse, continued volcanic venting formed "fossil fumaroles," vertical columns where hot ash melded with solid rock. A series of 100-foot tall spires stand defiant where the surrounding cliffs have eroded.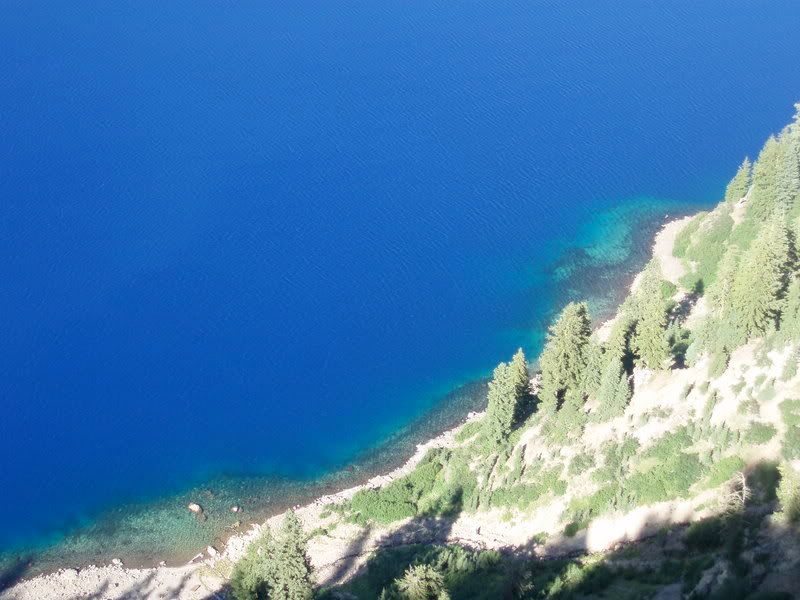 Time at the lake and wandering the surrounding meadow and forest were a welcome change of pace after our travel through the southwest. Aslin earned her 6th(?) Jr. Ranger badge and between videos, interpretive trials and camp fire talks we took advantage of a dozen edu-tainment offerings. We are less appreciative of
Xanterra
, the private company managing the campground in
partnership
with the park. Apparently concessions are nothing new at the park, one of its original advocates quickly went on to aggressively market and supply gear to visitors, but I haven't seen an operation quite like this. The company that manages the lodge and on-site restaurant is either less capable of or less interested in caring for the camp sites. Sure, no soap and overflowing trash in the restroom is bad, but a lack of policy against collecting fire wood leads to a deficiency more problematic than that or the ridiculously slow site payment procedures.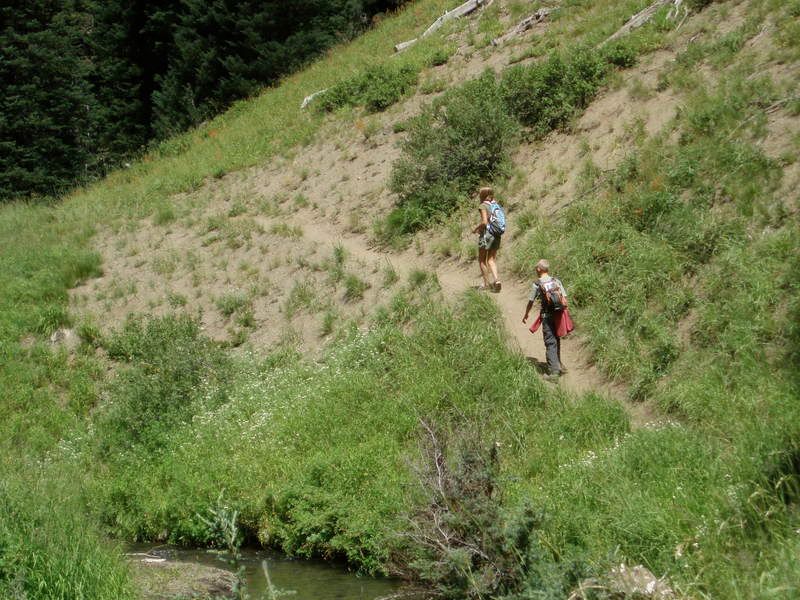 We didn't come for the
run
like our neighbor in E-18. Have you seen the Oregon quarter? I can't picture it, but it inspired the man from New Jersey. He packed his tent for air travel and slept on the freezing (literally) ground the night before his second marathon. And speaking of quarters, our supply went towards showers and we were on our way to the ocean before we remembered our intention to get change and return to the camp store for pressed pennies. Bummer. Looks like we'll need to schedule a return. Maybe in the spring, when there's still plenty of
snow on the ground
.