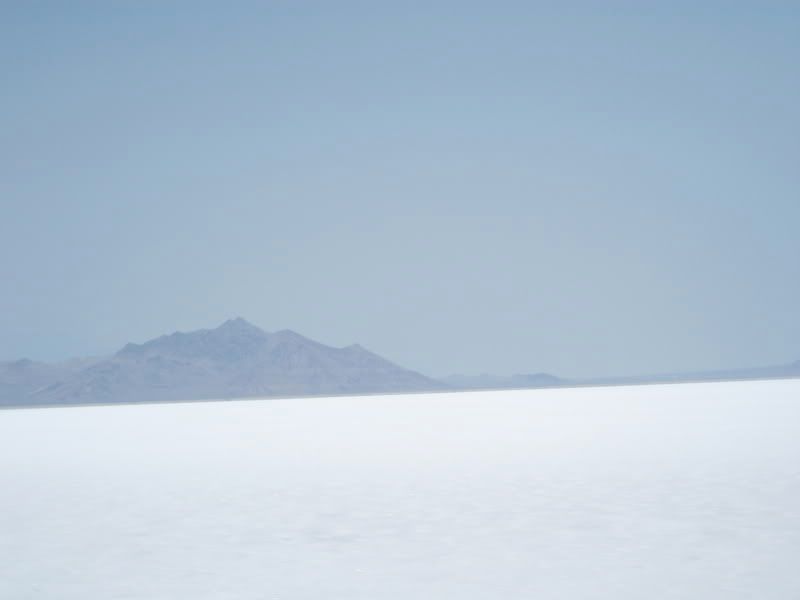 Sparkly. Glittering. Shadowed by low-cast clouds. The same clouds that convinced us to head west, skipping
Antelope Island
. Past the Morton Salt plant, the
Bonneville Salt Flats
show signs of aging. Cracks deep into the upper crust. Brad read of the concerns of decreasing salt levels. Not worry for the fly or pufferfish habitat, but fear the
racing
will suffer.
Before the visitor center, Nevada welcomes travelers with a pair of conjoined casinos. We took the highway under the skybridge and were advised that there were no accommodations in the area. Heart concert and some sort of centennial celebration have Wendover booked solid. Both sides.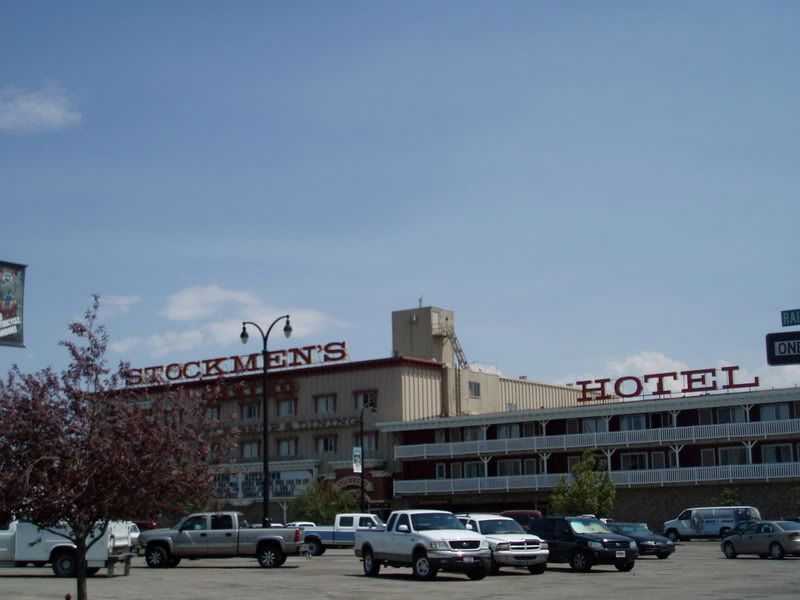 If we'd known Elko was home to the
Cowboy Poetry Gathering
we might have headed here intentionally. Following last night's $10 gambling loss a hash-browns/four-cups-of-coffee breakfast in the
casino coffee shop
set us right for the day. We toured the library and laundromat. No slots machines at the former, a Maytag free corner dedicated to the sport in the latter.
Behind a web of orange safety netting announcing the sidewalk closure, The Western Folklife Center pulled us in for LL Griffen's
Something a Cowboy Knows
. A series of portraits that invite faith in ranching life. Capturing the crows-feet of modern cowboys, she leads us to the past.
Mad

Jack Hanks
and the others hold the history of the Bosque, Irish, Paiute and Mexican
vaqueros
. And the anglicized buckaroos they became.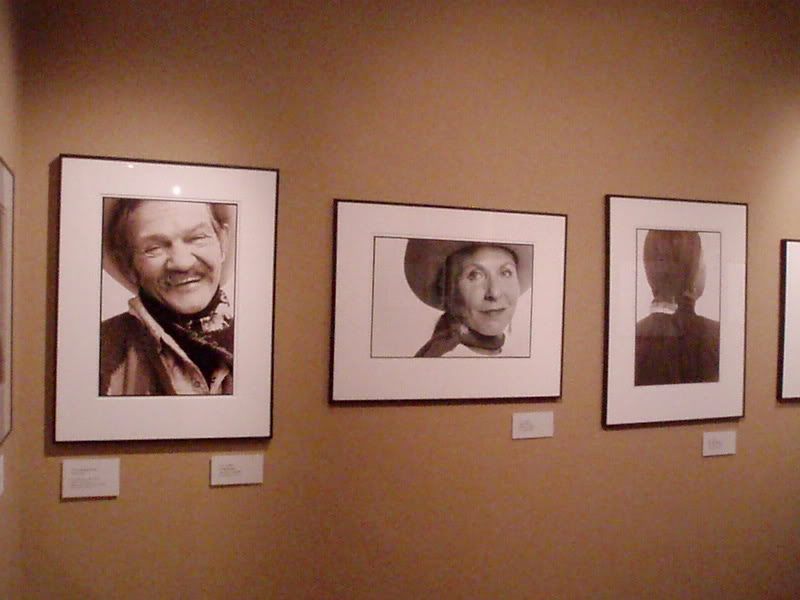 We dedicated the afternoon to soaking in details of riding skirts and educating ourselves on the advantages of hemp
reatas
. (They doesn't stretch or rot.) An explanation accompanies a turn of the century photo I'd have taken for a water wheel. Beef wheels, a pre-refrigeration solution to keeping meat fresh for the ranch kitchen. Whole cows were prepared, wrapped in heavy cloth, wet, and raised high above ground. A leverage system allowing cooks, often Chinese, to lower the animal, cutting away the day's dinner supply. Who knew?
A video presentation,
Why the Cowboy Sings
, opens with cattle calls. Long and short notes, grunts. Calls across the octaves, direct the herds through the seasons. There's a rhythm, a rhyme to the commands, a distinct voice from everyone who "cowboys for a living." The narrator tells us city folks, "You can trust a horse more than a human... A horse will teach you preservation..."
We'd like to order beers and sasperilla, think it over. But the Pioneer Bar is closed. Except in for a week in January when the folklorists, singers, artists, poets,
the cowboys
, keep it open. 24 hours a day.