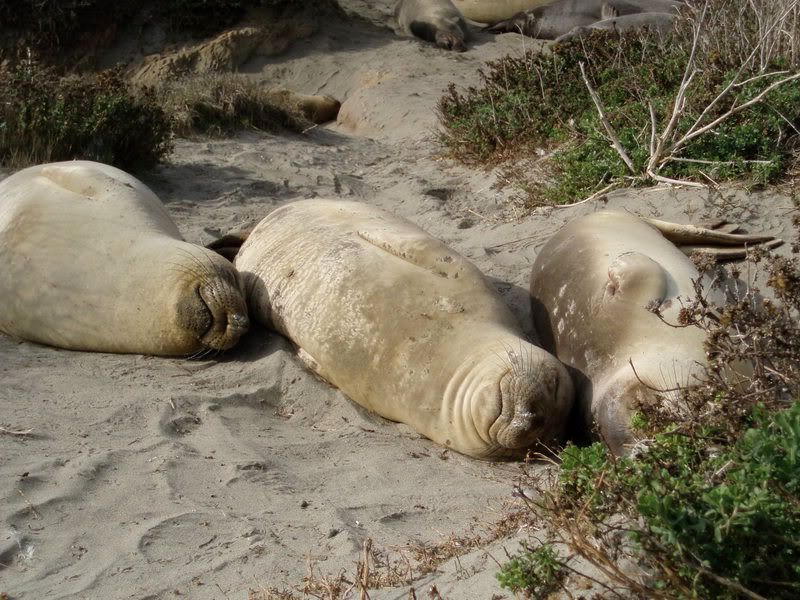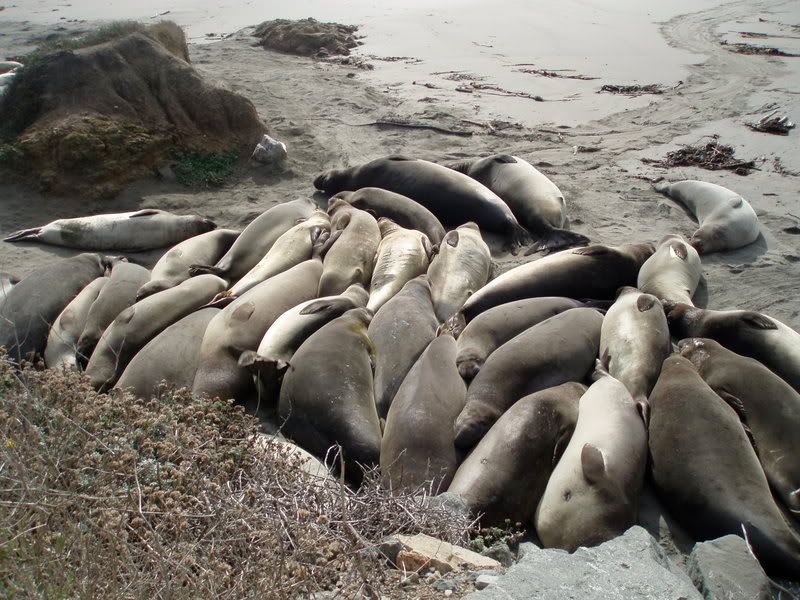 Driving south on Hwy 1 yesterday, I saw something from the corner of my eye. Something huge, lying on the beach. Moving. At 60 miles an hour, I couldn't make out the details. Around the corner a mile down, we see them, hundrends of seals lying in the sand.
Sue, a volunteer with
Central Coast Friends of the Elephant Seal
gave us a brief lesson in marine biology. The seals first claimed this beach just north of Cambria in 1991. Last year, 3,800 seal pups were born on this 1/4 mile strech of sand, the largest breeding ground on the mainland. The pups weigh about 70 pounds at birth and gain 10 pounds a day for the month that their mothers care for them. It will be another couple months before the pups take to the sea and teach themselves to swim. The males won't develop their "elephant" noses until age 4.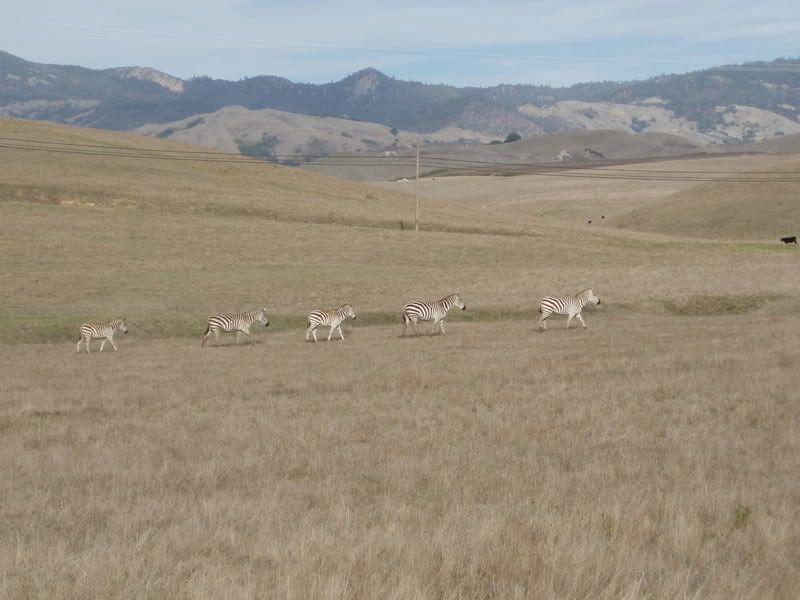 As if standing close enough to observe that seals scratch themselves with their knuckles wasn't enough... Two miles down the road the cattle were grazing along side zebra. Really.
We made it to
Camp Ocean Pines
, our home for Christmas.