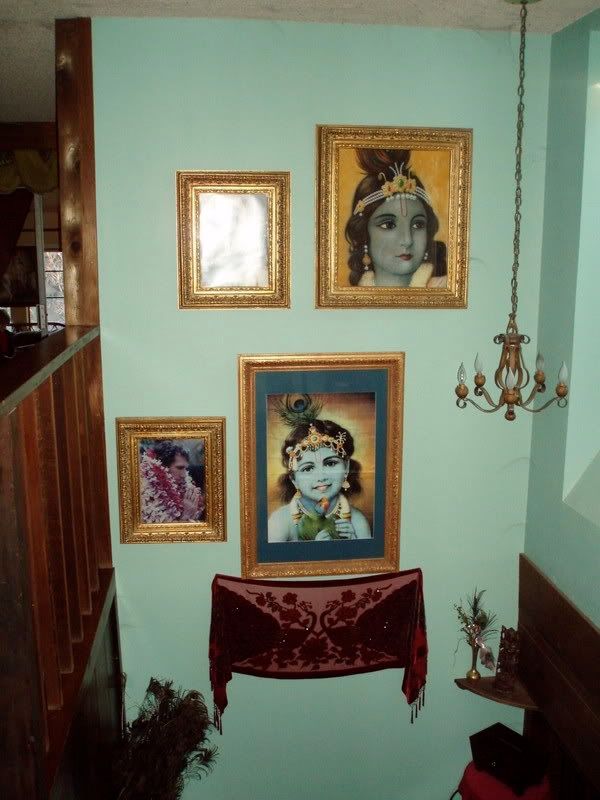 We left the Meditation Center yesterday and headed right into a parallel universe- Arden Faire Mall in downtown Sacramento. 10:30 Monday morning and already, no parking. Through Macy's cosmetics department, past the Disney store and just before the Cinnabon/Orange Julius, we found the Apple store. It's a three-hour wait to ask the guys at the genius bar about the random shutdown syndrome our laptop has developed.
Four stairs seems like an appropriate buffer zone between the women and packages ahead of us on the escalator. Ukiah whispered, "Sometimes I wonder if all these people are real. If they can be real." We descended into the crowd; hundreds of purple and turquoise ribbons pinch the enormous fir tree behind Santa's village. Back at the Meditation Center, I had plenty of questions about their teaching of the "illusion" of this "material world" and considerable reservations about the "demonic" people who don't "know" or care. Inhaling mall air under artificial light, it starts to make sense. I miss the chanting.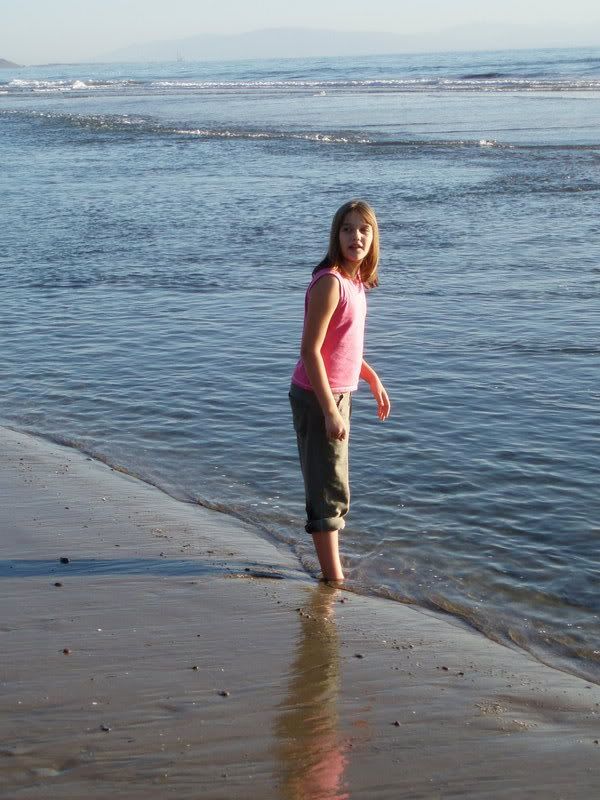 Santa Cruz brings redemption. The
Surfer's Museum
is closed, but a handfull of guys in wetsuits paddle into the morning waves. Santa Cruz Roasting Company brews organic, fair trade coffee. There's an independent bookstore down the block from a music store we can't recognize by logo. There's no fee to park and walk along the beach. The taco stand offers vegetarian and vegan burritos. The sun is shining and not everyone walking, biking and skating downtown is weighted with shopping bags.