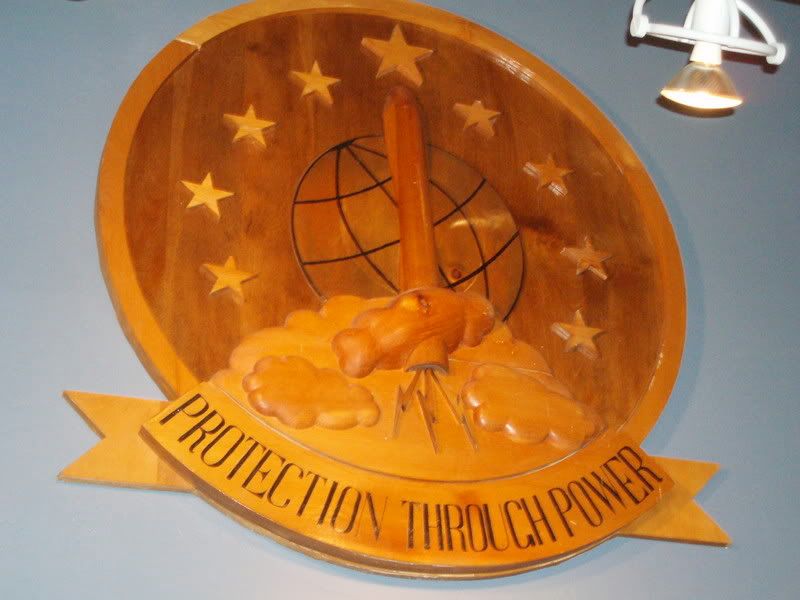 The
Titan Missile Museum
is free for children age six and under. Here, just south of downtown Tucson, kids can pick up a "Junior Missileer Program" to help them learn all about the Titan ll missile, "how it worked and why the United States needed it." Opting out of the tour, we directed ourselves through the single-room exhibit and attached gift shop. Inside the front door, a nostalgic miniature of the 9mega-ton sat quiet, unable to deliver the force of 9,000,000 tons of TNT up to 5,500 miles with in 30-minutes. In it's role as a gallery of graphs, charts and educational paragraphs, the mini-Titan exposes us to hazards of another type. In red white and blue, it proclaims the triumph of our cold war efforts, hailing the success of "peace through deterrence".
"Overkill" (over production of weaponry) the replica assures, was "necessary to account for weapon failure," to "ensure 100% saturation."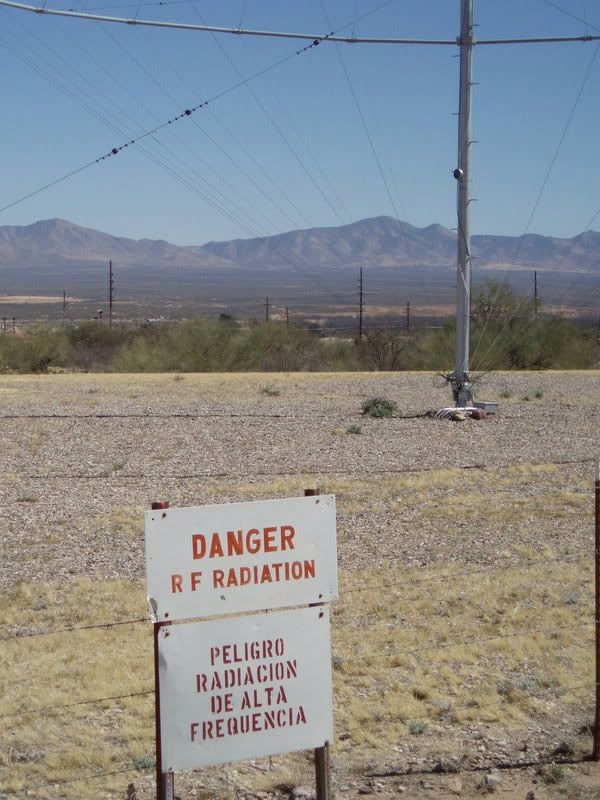 Freeze-dried ice cream and uranium-symbol temporary tattoos line the gift shop counter. Impulse purchases. Shelved with original photographs of mushroom clouds over the Nevada Test Site, was a 1950 publication by the Office of Civil Defense.
"Six Survival Tips" made the centerfold of

Survival Under Atomic Attack

...

1.

Get shielded

- Ideally in a basement or subway
2.

Drop flat on the ground

- This puts you out of harms way as trees, walls... may be flying/falling through the air
3.

Bury your face in your arms

- Protect your face from burns and prevent blindness
4.

Don't rush out after a bombing

- Wait 1-hour for lingering radiation to die down
5.

Don't take chances with food or water in open containers

- Eat only canned foods, drink water sealed for protection
6.

Don't start rumors





Memorize These



Wow. Talk about your road-side attraction.