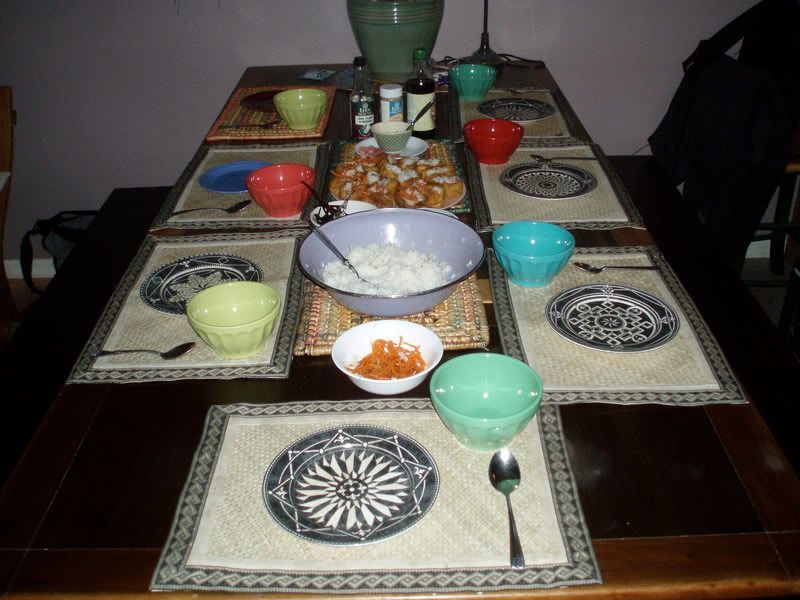 I've been dreaming of inari, recalling the perfectly seasoned sushi always marked down as
Uwajimaya
prepares to close for the day. Then there's the sushi shop on lower Queen Anne and I'll never forget the home-made inari that Jen brought to a pot luck last year. yummmm. I'd never made it, always been a little intimidated by the tofu pouchs. Silly me, I should have known I could buy them in a can. But msg is tough to rinse away, so I was particularly happy to find some fresh, unseasoned.
Pantry (a cooler in the dining room and tub under Buttercup's rear seat) inventory- tomato paste, rice cakes, garlic, oatmeal, and nori. Not quite the makings of sushi or any other appetising meal. That settles it, time to go shopping and try something new. We made the rounds- the
co-op
, Jasmine's Mediterranean Market,
Stone-Grant Asian Market
, and Trader Joe's- and somehow managed to come home from the with out sushi rice, pickled ginger or wasabi. Not a promising start for a culinary experiment. We whisked mirin, simmered tofu skins and asked David to provide a grocery delivery service after his day at the office.
Drawing from
multiple
on line
sources
, we put together an impressive recipe I'm sure we could never recreate!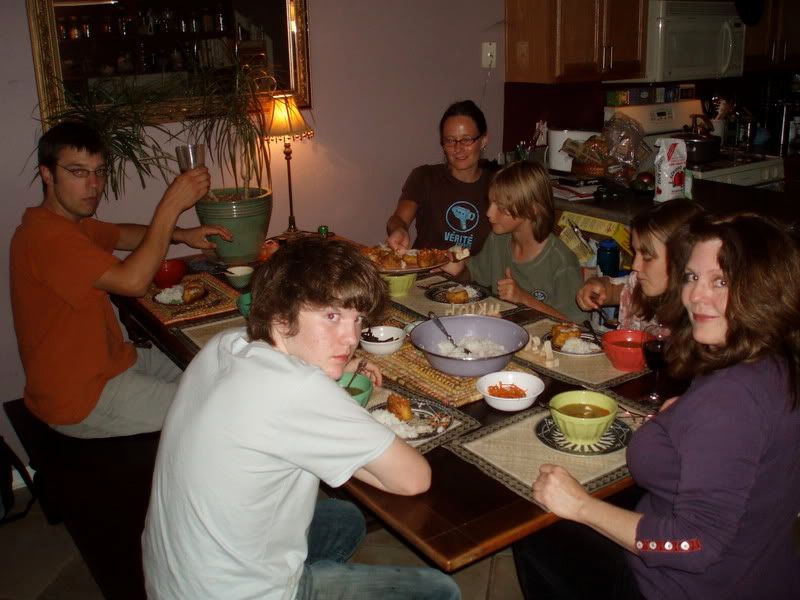 Wednesday dinner- Miso and inari.
Thursday- Vietnamese spring rolls and chili. Pot lucks make for odd combinations. Tasty all the same.
Aslin prefers inari withOUT wasabi or carrots.