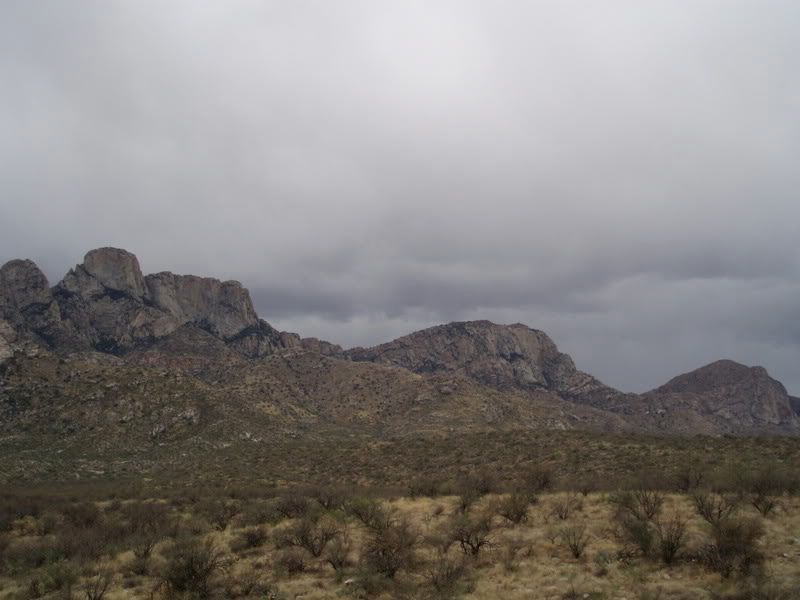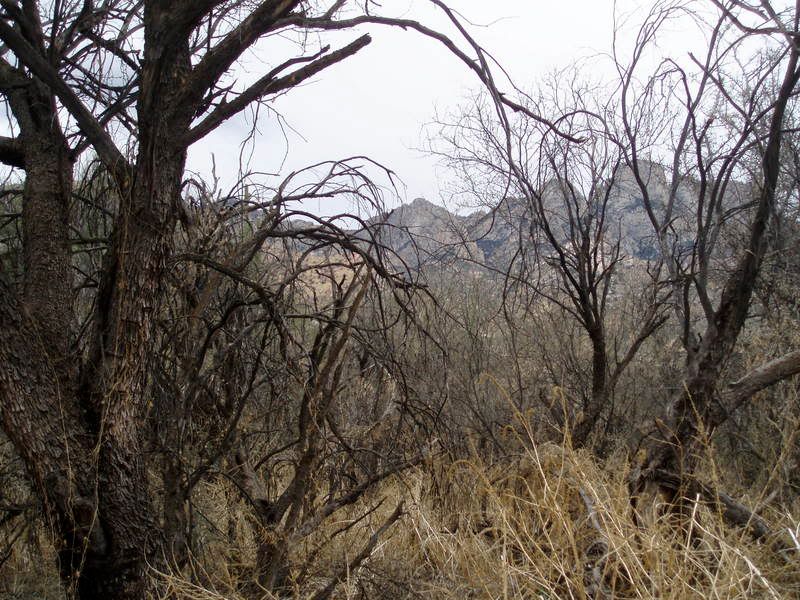 Heavy drops. Falling anywhere but the desert, they'd form the kind of puddles that invite stomping. Today from
Catalina Park
, we watched the clouds roll in. Reunited with the van, we took our wonder lust just outside of town to walk the birding trail. Through desert scrub and riparian terrain, we listened to the birds prepare for the weather. The air of the mesquite bosque shifted as birds took cover and the lightning flared in the distance.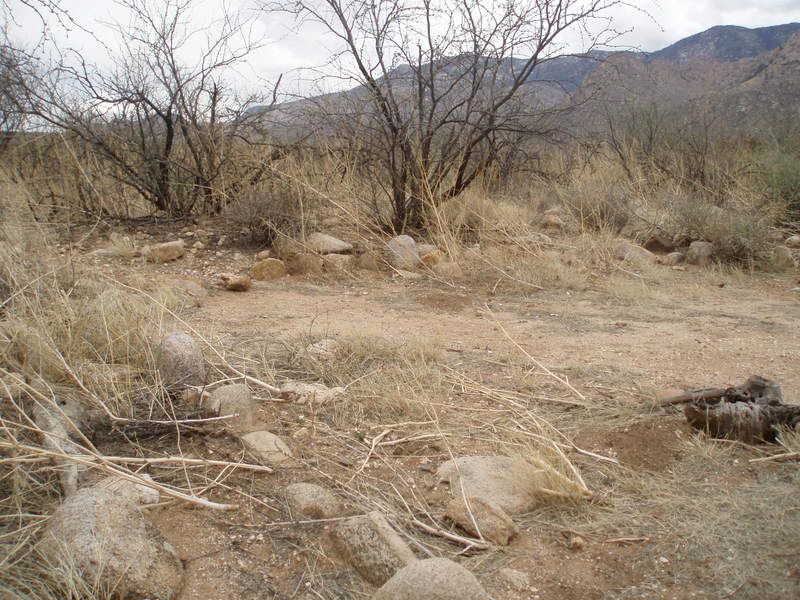 A short second trail took us through the Romero Ruins, remains of a Hohokam village dating back to about 500AD. Archaeologists have identified dwellings, the remains of irrigation systems, a ball court, and just beyond the settlement walls- trash mounds.
(If a fully organic landfill is discernible 500 years after it's abandon, how long will ours plastics, metals, and asbestos tell our story?)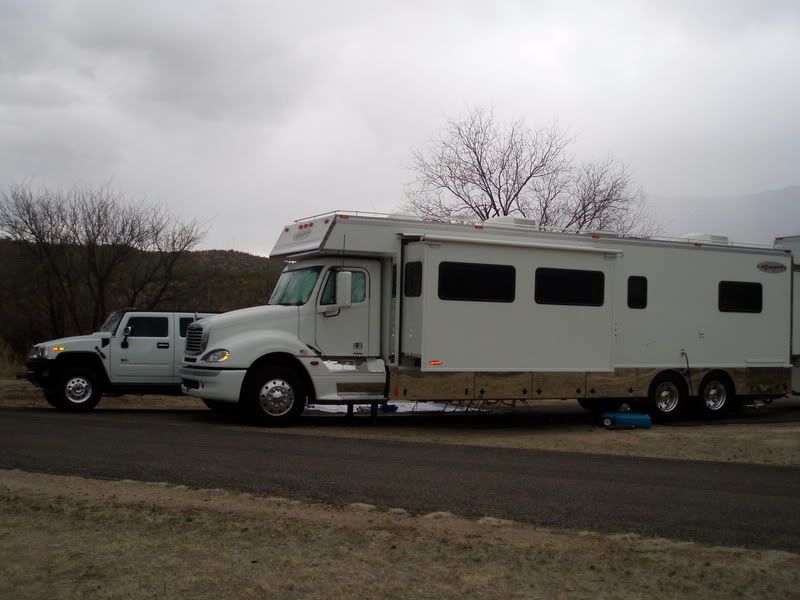 With windshield wipers set to high, we took a quick tour of the campground. Among those roughing it was this fine example of RV craftsmanship, accomponied by a Hummer, for day trips I suspect.