brings thoughts of the desert; arid land, barren to my pacific northwest eyes.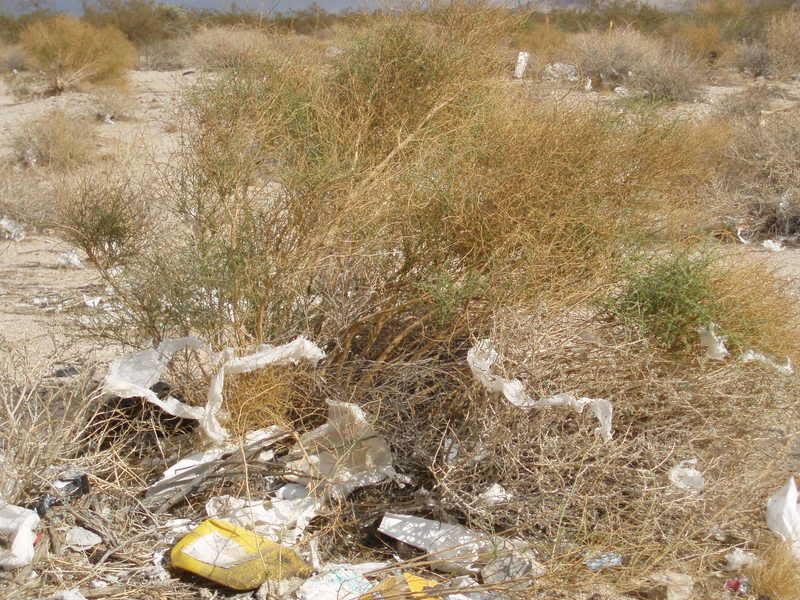 Driving east out of LA, a pink smog mutes the sky. Towards the town of Desert Hot Springs, the plants grew shorter, more browns and grays- flowering black tire treads, green soda bottles and seeding plastic and cardboard of every color.
While time in
Joshua Tree
revealed a land far from desolate, trash nesting in the creosote bushes beyond the park illustrates a most depressing emptiness.