UPDATE
, 3/22 - As we were coming to terms with enjoying Disneyland, the Empire was
taking legal steps
to hijack all of Anaheim. In short, if you're interested in a one-night-stand, Disney is definitely game. If you're looking for a long term relationship, considering moving in... well, that would really cramp Disney's style.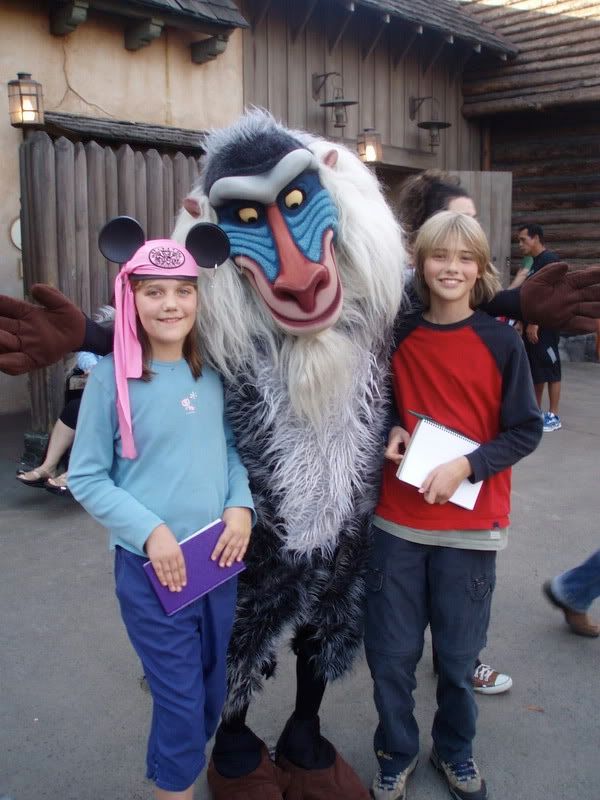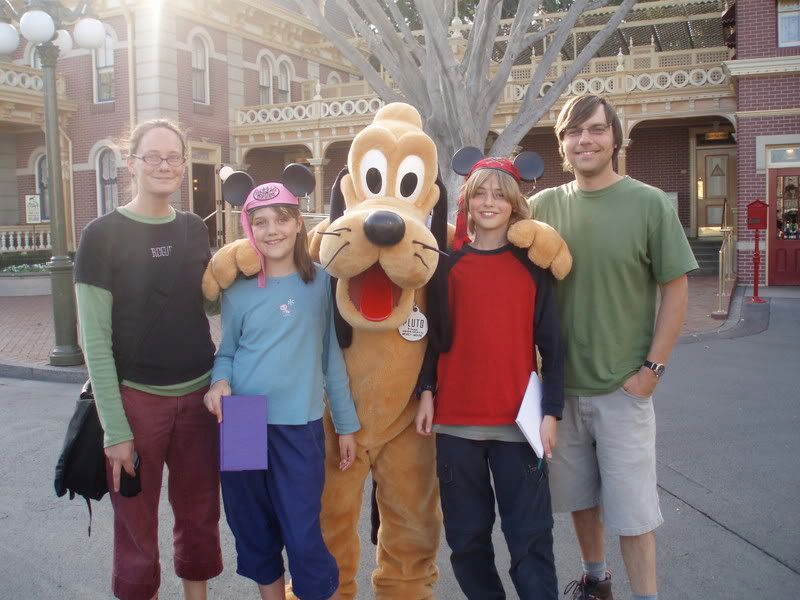 One day at Disneyland is enough to cover most of the rides. Assuming it's rainy and off-season. Two days let us repeat some favorites and investigate some other attractions. Day three we hoped over to California Adventure for a whole new set of rides, but far fewer character encounters. The fourth day was split between the two parks and dedicated to the "best" rides, character autographs and the quest for pressed pennies. At 10+ hours/day, we put in a full work-week at the parks.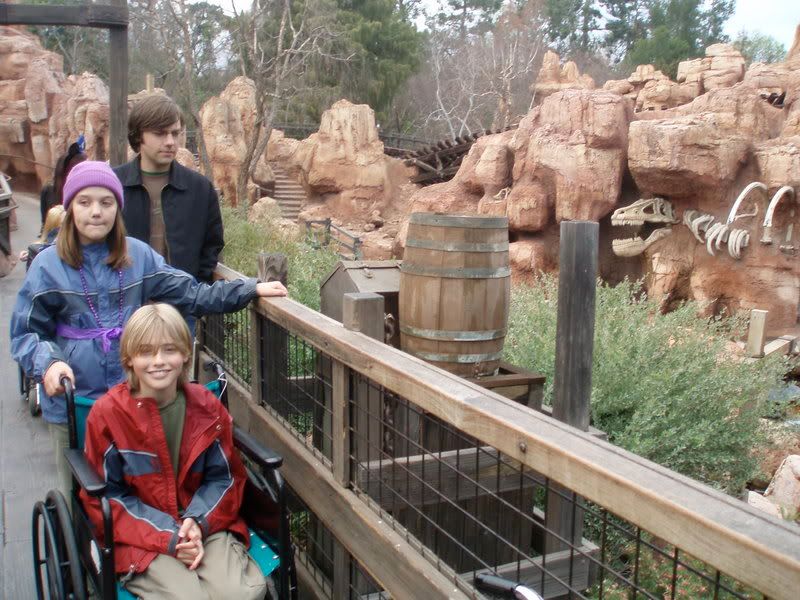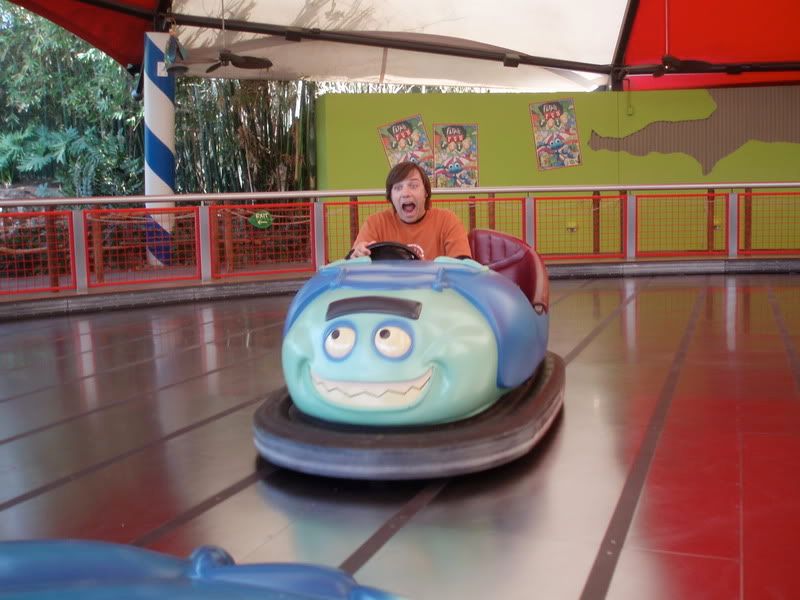 Ukiah- My first pressed penny was Tigger. I had a lot of fun hunting and collecting the pennies in both parks, 19 total.
I felt kind of weird at first, being in a wheelchair, just getting rolled to rides I didn't know anything about. I never knew I was a roller coaster person, but it turns out they're a lot of fun, even California Screamin' which has a loop. Thunder Mountain is one of my favorites. The Sun Wheel at CA was freaky, not good for anybody who is a little scared of heights.
It was also a lot of fun having our pictures taken with the Disney characters. Jack Sparrow was going on break just as we were waiting to meet him, but we met another pirate.
I'm really glad we brought our own food because all they really have is McDonalds disguised to match different areas of the park.
I liked the way music was being played everywhere. It was from all the Disney movies; I never get tired of the music from Pooh. The Indiana Jones music is pretty catchy too. Which reminds me, that's a pretty cool ride.
For some reason, no matter how hard you look, you won't find any Owl-related merchandise, and only a tiny mention of him on the Winnie-the-Pooh ride. Kind of disappointing.
Aslin- I loved Space Mountain, that the hills are not straight down, but curved. I also really like Thunder Mountain; it has good scenery- all kinds of animals- snakes, turtles, the goat with the dynamite. I liked the Matterhorn too. I guess I liked all the mountains, but we didn't get to try Splash Mountain because it was closed. I didn't like Alice in Wonderland because it was so jerky. And I get annoyed on the rides when people just scream for no reason, when nothing is happening.
The castled was kind of a bummer because you can't really go in it, it's just shops. Plus, at night it turns pink, which isn't so good for a castle.
I liked being with the characters and collecting pennies. I was glad to meet Stitch and really surprised to meet Rafiki. I wanted to meet Jack, but he had to go have his break.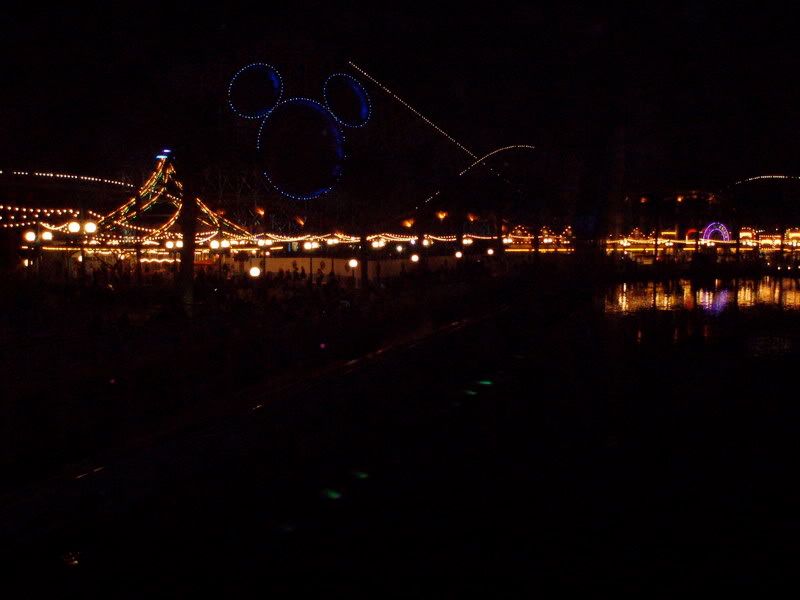 Can I admit to being impressed and having a good time without giving up my concerns over Disney's sexism, racism, sweatshop garment production, promotion of unchecked consumerism…?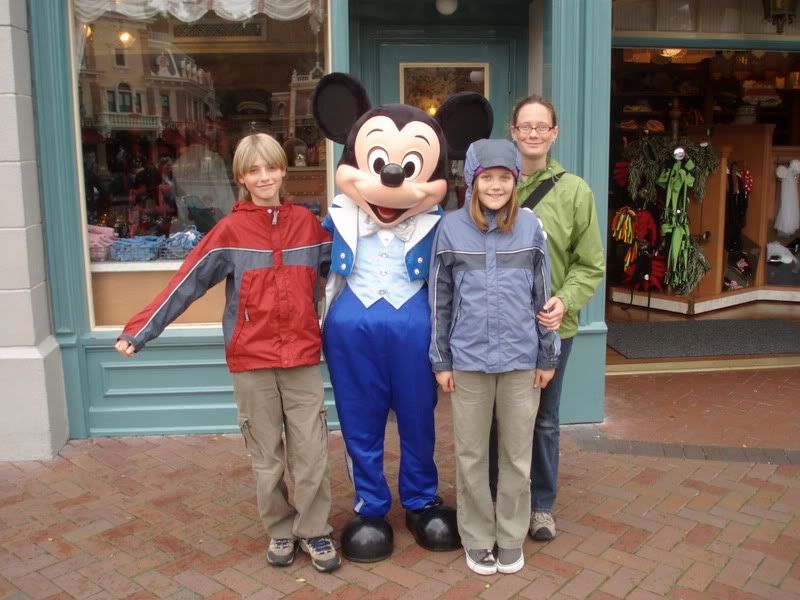 A day at Disneyland is a bit like being involved in a full day, live theatre production. The characters are engaging, most of the employees are helpful and seem happy, and I LOVE the Mali-boomer. Given company politics, it's hard for me to swallow the "Happiest Place on Earth" bit, but it was surprisingly fantastic. Hollywood Tower is not to be missed.