Before the icy nights, before we caught colds, before the mouse took up residence in the van, we were loving Joshua Tree. We camped in the Mojave (high, western) half of the park and only explored a little of the Colorado Desert eastern side.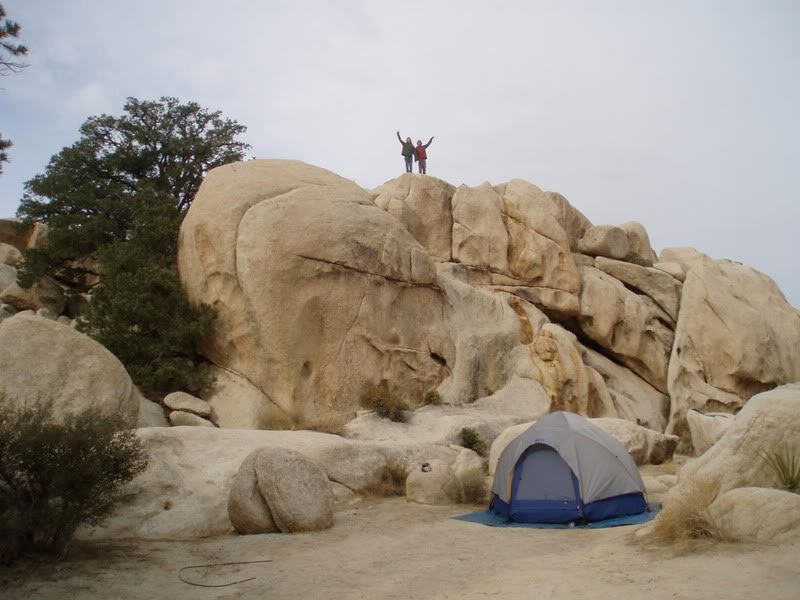 Jackrabbits and owls and gigantic rock formations in every direction, yee haw!
It's a remarkable horizon. (Even with no bathing facilities in sight.)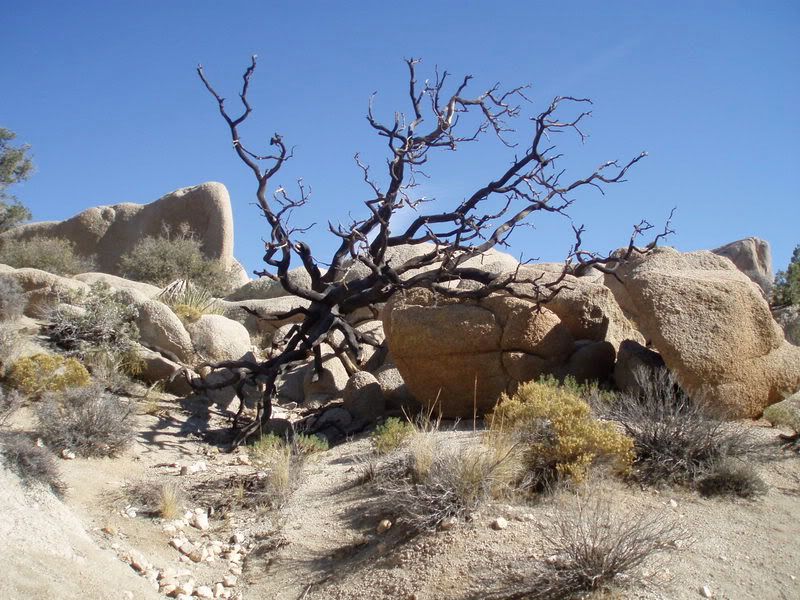 With vascular bundles spaced troughout their fibrous trunks, mature Joshua Trees and Mojave Palms often survive fires. This chared oak seems not to have been so lucky.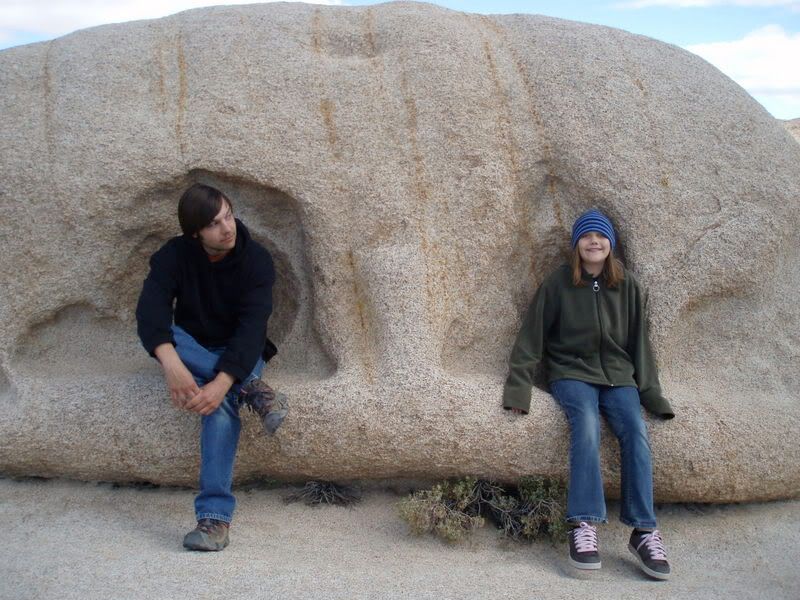 The visitor's center tells us that ten-of-thousands of climbers visit the park each year. Without gear or experience, we couldn't make it up Big Hunk, Poodles are People too or Sticher Quits. Instead, we scrambled a dozen unnamed granite forms to fantastic vantage points and the occasional resting area.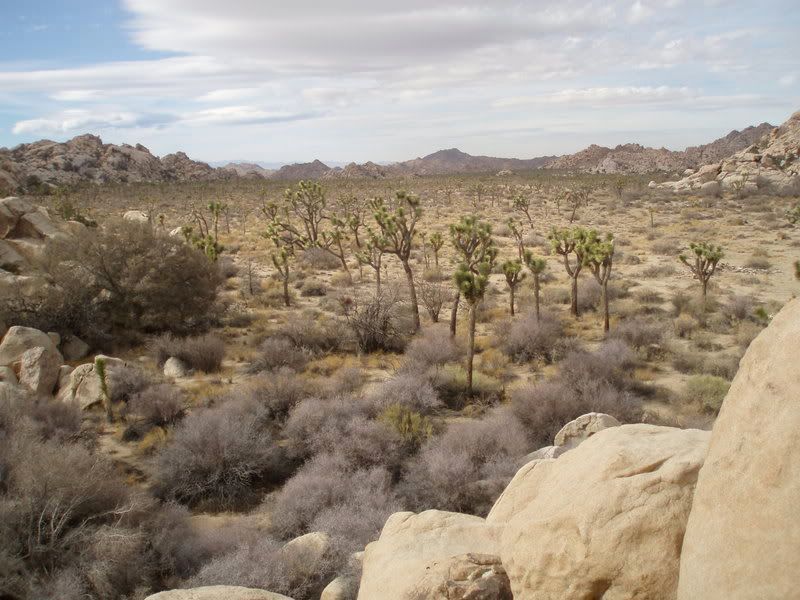 A bit of trivia- Legend has it that Joshua Trees were named in the mid 19th century by Mormon settlers who were reminded of the biblical Joshua, guiding them westward.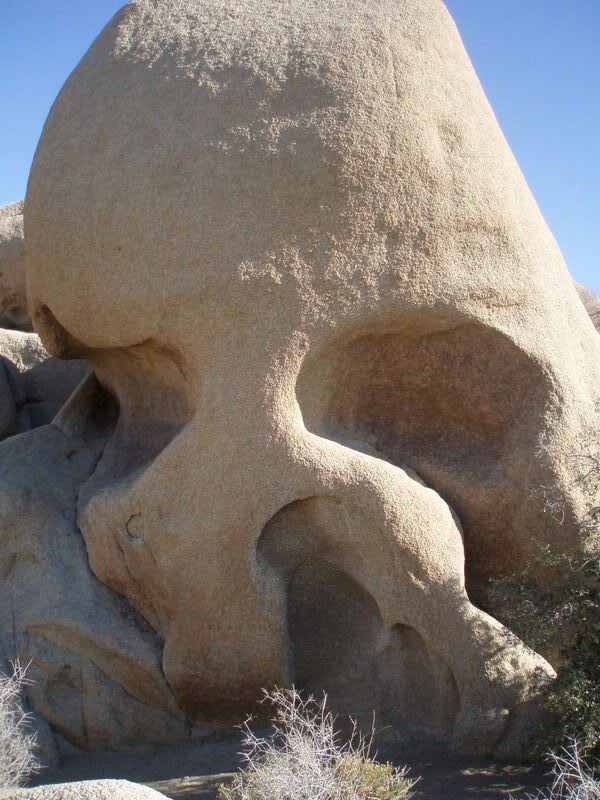 Skull rock can be seen from the road. We searched a couple miles of trail beyond it, no skeleton.