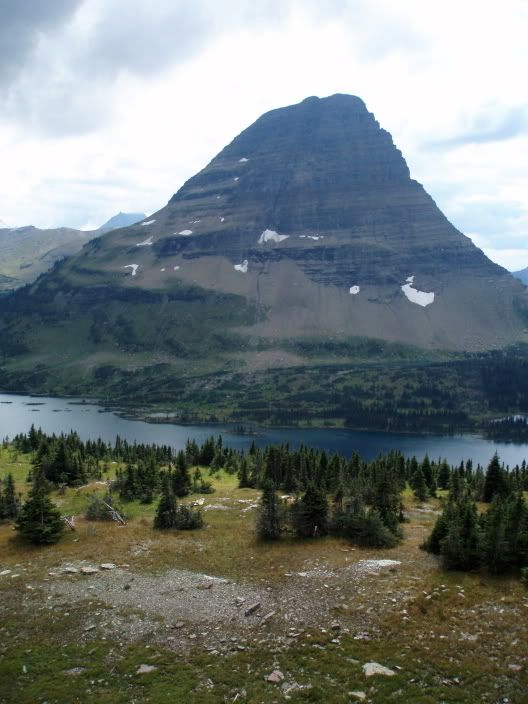 August 23-27
Friends told us we''d need a few weeks to explore
Glacier National Park
. We made the most of just four days.
Our first night of rain- We settled at Glacier Campground, just outside the park. I heard the drops. Panic. Brad and I were out of our sleeping bags searching for the tarp. (I didn't mention it, but our first morning out of Seattle, we woke to drops of water clinging to the pop-top of the camper. It had''t rained, but the canvas was wet. Condensation? We opted not to head for home, but searched for Scotch Guard and crossed our fingers.) The van is seven feet tall when the roof is flat and in the dark we could''t get the tarp across. We climbed back in for a restless sleep. Thankfully, the morning found us warm and dry- with just a few wet patches on the tent.
Much relieved, we headed into the park, following Going to the Sun Road to Logan Pass. Our hike began on an asphalt trail, then boardwalk, and eventually dirt path hugging the side of a rather steep hill. A mile or so into our hike, the tourists thinned and we kept company with squirrels, chipmunks and mountain goats. In the distance, big horn sheep grazed. It seems the temperature rose and dropped 20 degrees with every turn of the trail. Logan Pass sits at about 6,600 ft and climbing the next 460 required intentional breathing. We paused for water and a spectacular view. The lake below, ice cut mountains above, and clouds pink and blue. A tiny yellow bellied weasel studied us, from one side of her rock, then the other.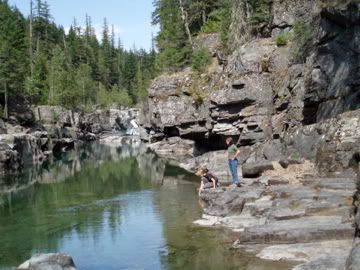 The next few days we explored the park, swimming and hiking alongside waterfalls. Evenings were back at the campground where an old school lodge was home to dogs Pork Chop and Skeeter, Miss Fanny the cat, and a long time summer resident who shared the story of her trip to Costco. Apparently a mother and her two-year-old child were shopping. He wanted every item and was yelling and the mother wasn''t doing anything except telling him he couldn''t have everything. She elaborated, "At that age, he really should be in control. He's going to have real psychiatric problems if they don't get him under control. We use to get those kids at school... I'm glad to be retired..." I think we're all glad sh''s retired, and hope the serenity of the park brings her some needed peace and compassion.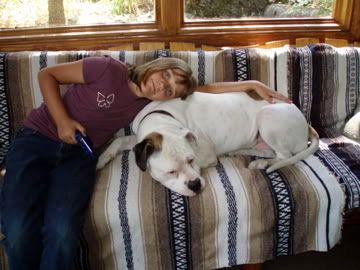 Aslin- —I went to McDonald Creek and went in the water. It was so ice cold and deep. Once you go numb it does''t matter. But if you don't like cold water of course it matters. For me personally, it does''t matter.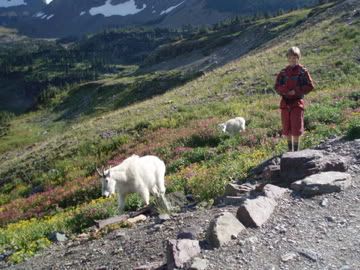 Ukiah- We found a couple of rivers today. Unfortunately one went right into a campground. We found another. Introducing: the new and improved river! It's's bigger, it''s faster, it's a lot colder! Ice Cold!! I crossed it. It was rocky on the other side. Then again, it''s rocky on both sides.…
For those interested, there are some charming little cabins at Glacier Campground, quite affordable. We heard trains in the distance and Brad says there''s one that runs straight from Seattle to the park. The people at the campground will pick you up at the station. A trip I'd like to take sometime, maybe in the winter?