Before we ordered
vegan Mongolian beef
, before I dumped a cup of tea, before we noticed that our table cloth had doubled as a napkin for earlier patrons, the women across the room cracked their fortune cookies.

"You will soon follow your heart's desire."
The dark-haired woman crumpled her fate, pronouncing it "lame."
Four pots of tea later, Aslin arrived at the same fortune, finding it
lame
only for its lack of originality. She's inherited my tendency to collect the conversations of others and looks to the empty table where an hour earlier, her would-be destiny was discarded.
Fortune cookie superstition has us debating the proper procedure for the reading of fortunes. Split the cookie, eat half, read, finish cookie.
No
, read the fortune before eating any cookie.
NO
, don't even look at the fortune before finishing the cookie.
Ukiah-
"You will meet someone famous."
Brad-
"You will enjoy good health and financial independence."
Nora- "You will welcome many people with your smile."
Aslin- following you heart's desire?
not lame.
I pocket the forecasts for an art project I would have finished years ago, except that I occassionally misplace my fortune reservoir and have to start over.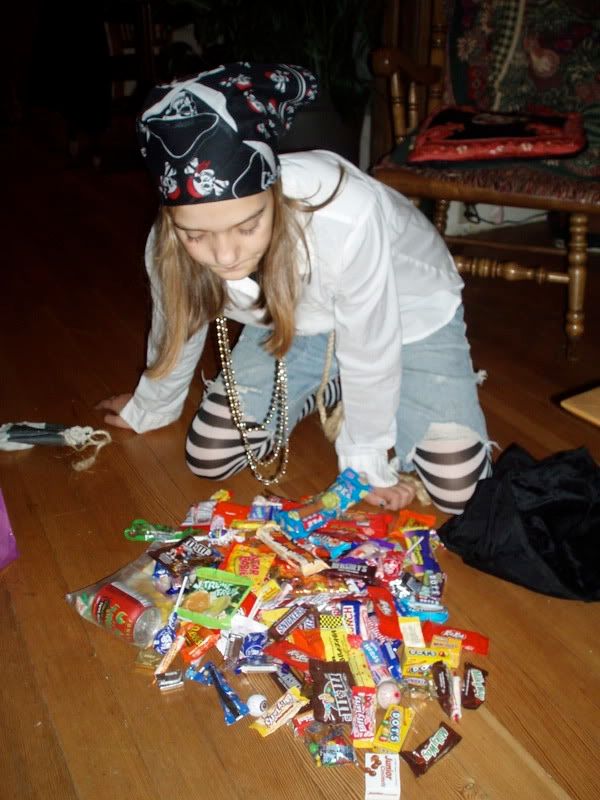 In the past month, we've been blessed by
visits with butterflies
. (A word of caution for the birds, the Heliconiidae of the long wing family, is brightly colored to warn you of their terrible, bitter taste.) Thanks to craigslist, we've got two new-used exercise balls ideal for video game seating. Plus, as a pirate and newspaper zombie/samurai/guy the kids picked up a ton'o candy trick-or-treating.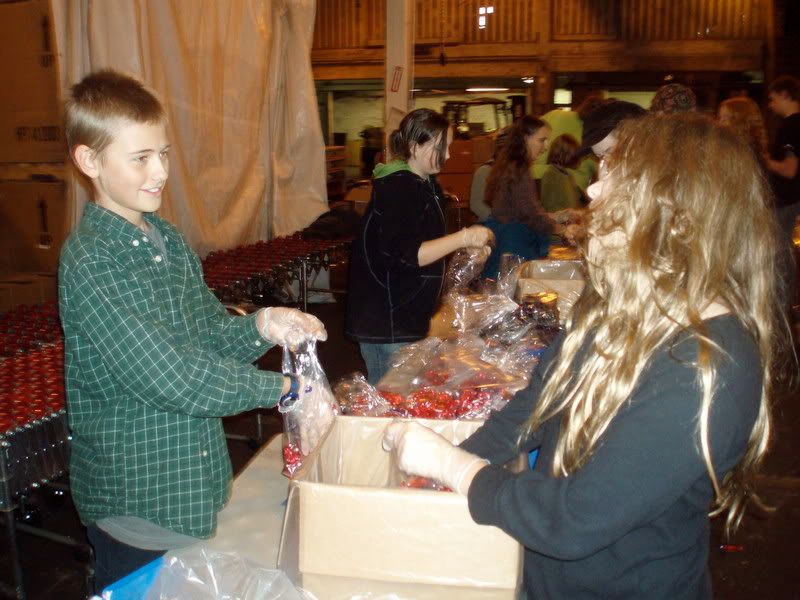 With the homeschool group, they helped
NorthWest Harvest
package a literal ton of chocolate and learned this bit of Seattle candy trivia-
FR
edrick
A
nd
N
elson
G
ift
O
f
S
weetness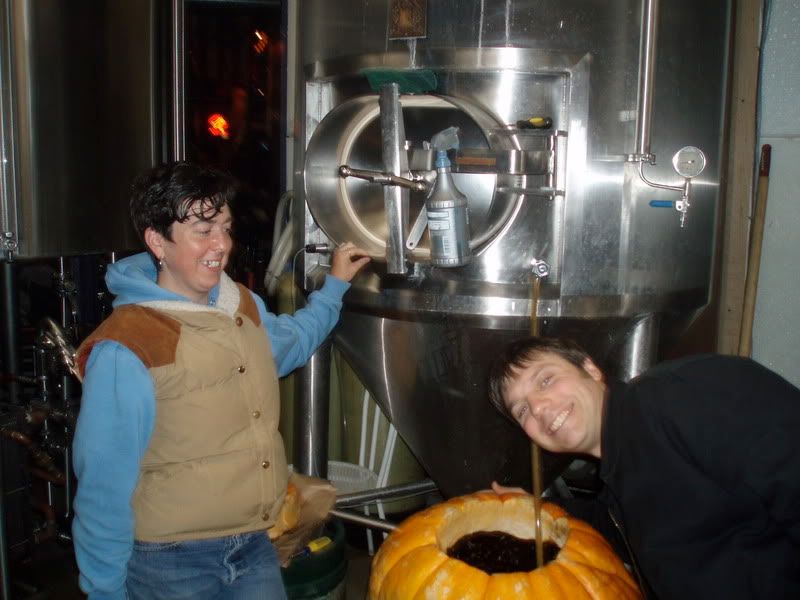 And let's not forget the marvel that is pumpkin beer. Thanks to the brewers at
Elysian
for hosting us, and letting us take the empty pumpkin keg for pumpkin-cauliflower soup.