Last week we said goodbye to our transmission.
Mechanic #1- Harry has lived behind the camp for 20-years. All this time, he's had the same mechanic; a local shop just down the road from the historic Santa Rosa Cemetery, where his late 50's Beetle engine was just rebuilt. We described the "squeaky" brakes and took a test drive with the mechanic. No one smelled death yet.
A couple hours later, we got the call. "Hey, have you been having any trouble shifting into reverse?" NO. An hour later, another call. "I drained some fluid. Looks like your transmission is full of metal… I don't know where to find a new one …"
Mechanic #2- Back when we thought it was just brakes and were optimistic that we'd replace the pads and save the rotors, I searched craigslist for Volkswagen-loving mechanics, connecting with a really supportive at-home-dad/mechanic ready to help us out. Our new tranny would come from Hood River, Or, the same shop our mechanic at home uses. We got nervous. What if it's too big a job to have done by someone we don't know...
Mechanic #3-
GoWesty
, a resource
for every van owner I know, is about 30 miles south of our camp home. I'd heard a few nasty rumors about the management/ownership, but most of the stories are good and they have a warehouse full of every part imaginable, so we turned to the pros. On the way to the shop, we took a wrong turn off the freeway. Turning around, we confirmed Mechanic 1's finding. Reverse was failing. In an ugly way.
They're a big operation- shop, retail, sales, detailing… could be that the front desk is chaotic everyday. It took hours, three separate visits, to confirm the repair schedule and costs. Five days later, after the work was done, we're told it won't be warrantied. There was some confusion about the necessity of a working odometer as a condition of the warranty. Our frustration escalated over a series of phone calls including a "customer is never right" version of the blame game. Eventually the shop agreed to split with us the cost of replacing the odometer. Picking up the van, we made peace with the service manager, small talk of camping and Disneyland. Which eased the way when we returned an hour later with a non-functioning odometer.
Financial pain aside, we're really grateful to the shop crew at GoWesty. They gave us a hands-on, behind-the-scenes lesson in transmissions/differentials, offering some comfort in the face of a major mechanical failure. We especially appreciate the sliding-door handle they replaced for us, making stumbling out to the bathroom in the middle of the night that much easier.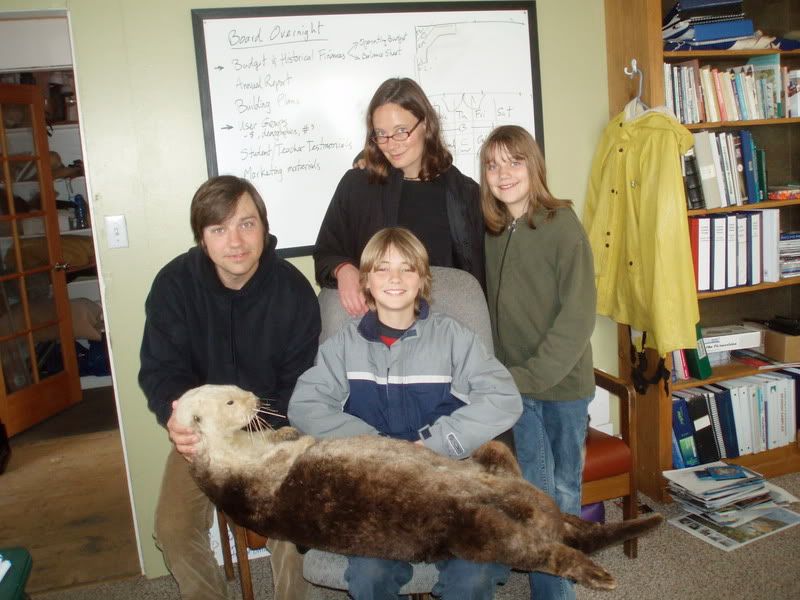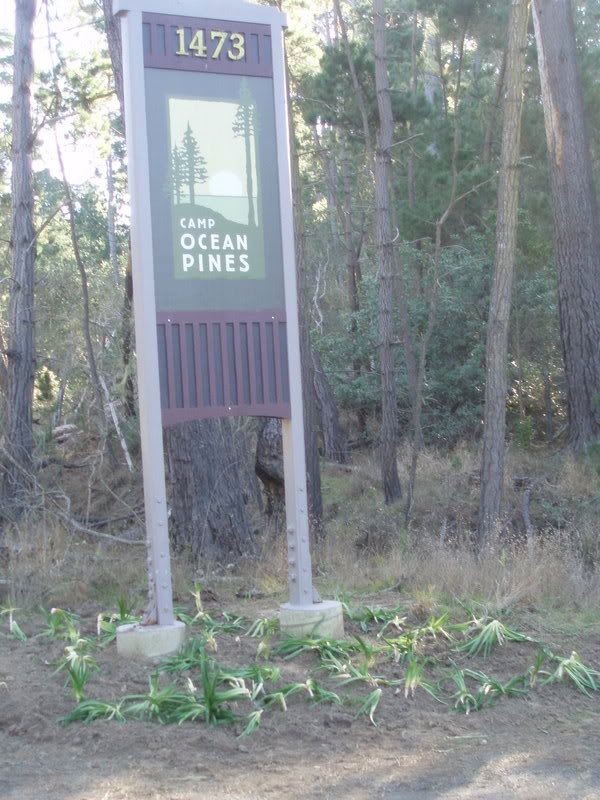 In other goodbye news, we left the acorns, science lectures, and otters of
Camp Ocean Pines
yesterday. After packing for Anaheim, Ukiah wondered if this past month, we might have already experienced the "happiest place on earth." A beautiful environment topped only by the wonderful people. I'm tempted to quote the governor here, but I'll just say we look forward to returning- sooner, rather than later.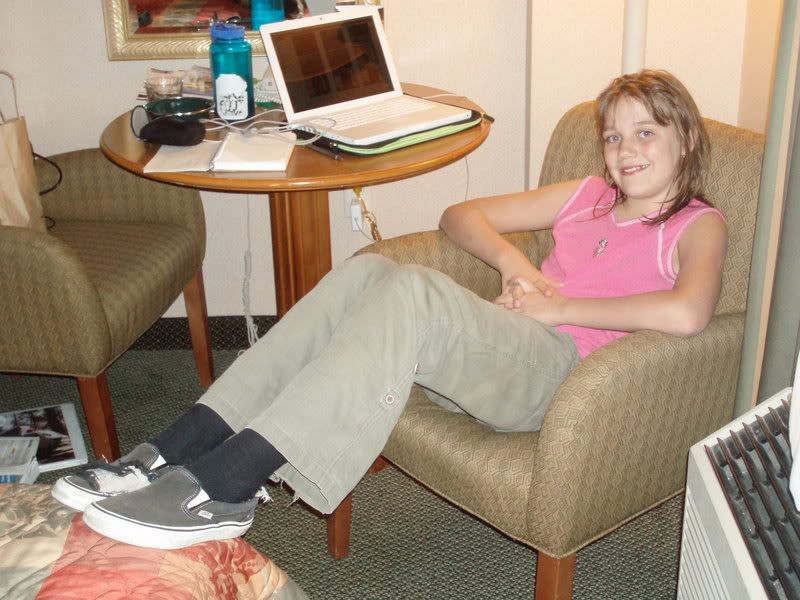 Finally, at least some of us hope that Aslin will soon be saying farewell to her much-loved shoes.