We went back to the Elephant seal beach recently. The elephant seals were much more active. There was still alot of laying around but there was also a bit of sparring, new born pups and loud barking.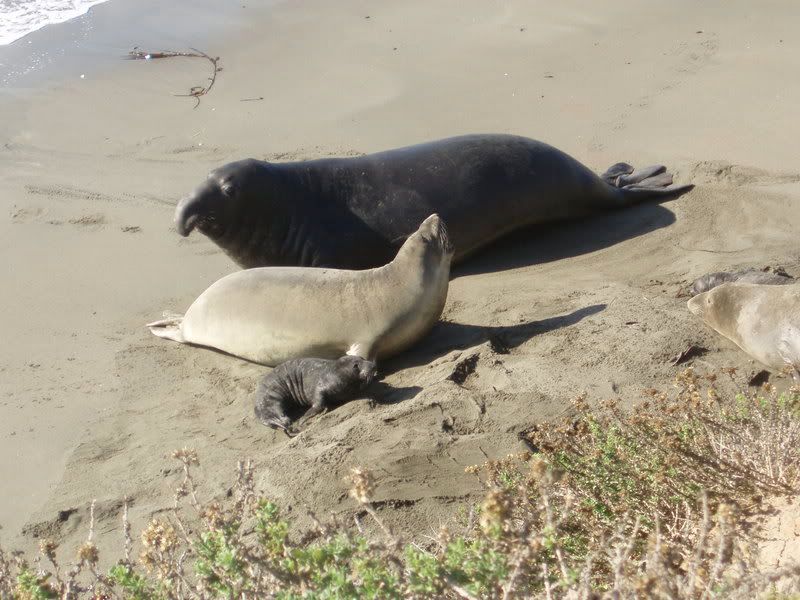 Male, female and baby elephant seals. (Some males grow much bigger than this one)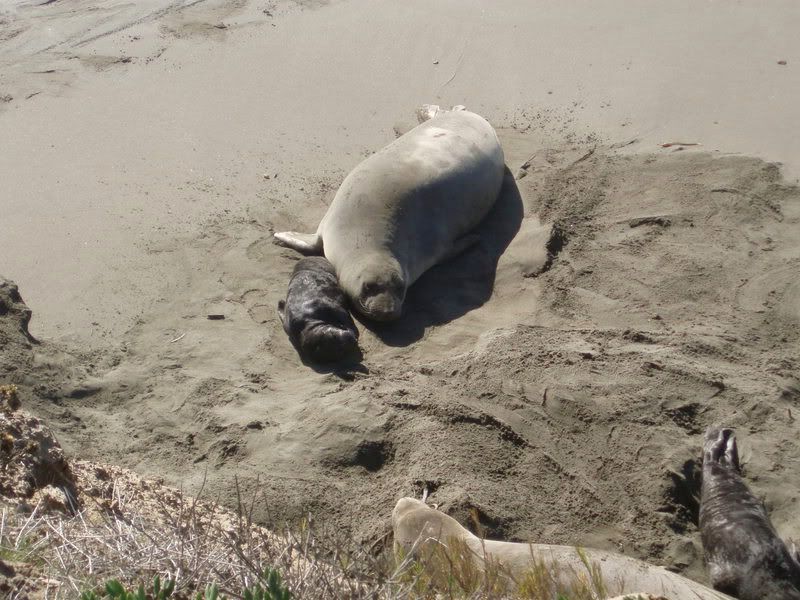 A mom and her baby. A pup's bark sounds nothing like what you would expect... It sounds more like an angry monkey than a seal. One pup in perticular (not this one) was barking ALOT and driving even the other seals crazy. One of the larger male seals bit the pup to shush him. Poor little pup...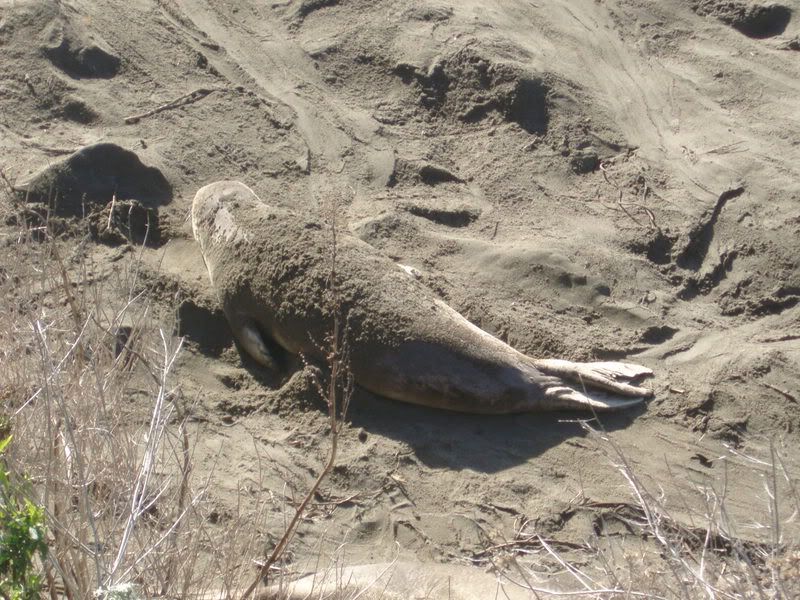 Most of the seals laying down were using (or had used) their fins to "splash" sand over themselves. They itch and adjust much like us humans, in fact, when they scratch you can clearly see the little "fingers" in their fins and they look alot like human hands... They annoy each other like we do too.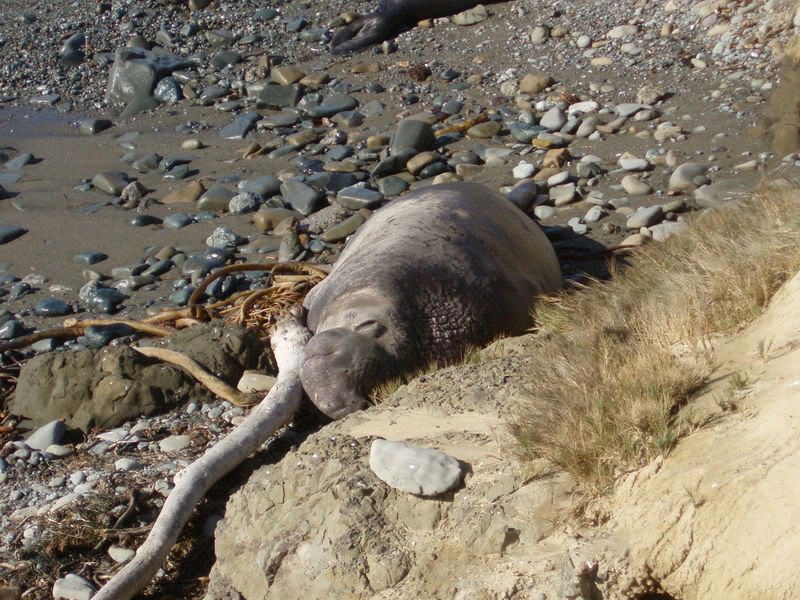 A large sleepy male elephant seal. Um... Not much to say about this picture.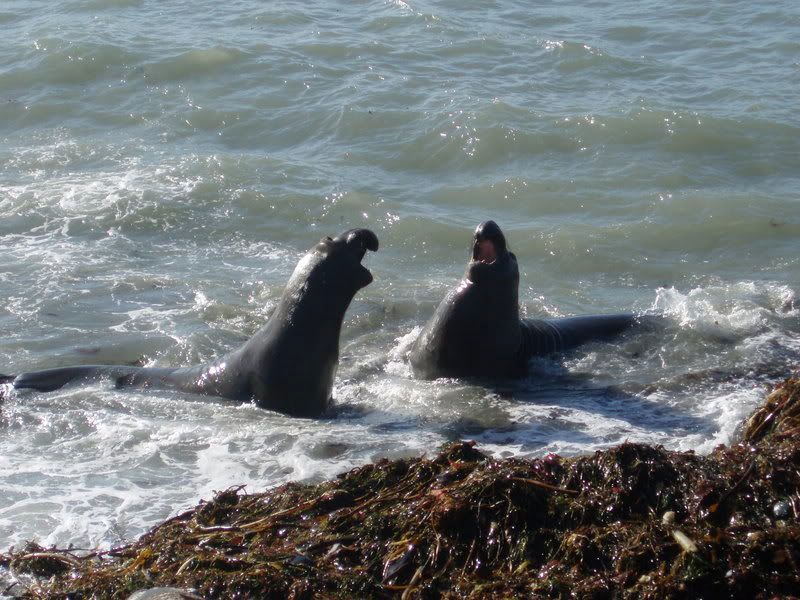 Two smaller males sparring (Sort of like practice fighting.) There were several pairs of younger males sparring in the waves. They bite and bash each other with their bellies but they aren't REALLY all-out fighting yet, the ones you see in the picture are not old enough to compete for mates yet.
-Ukiah