"Do you have any cheese cloth?"
"That depends, are you going to use it make cheese, or adulterate it in some way?"
"Adulterate. But in a positive way."
It was three weeks ago when I paid way too much for u-pick blackberries only to come home and make a dreaded phone call turning down an inspiring job. Taking the misfortunes in stride, I headed to liquor store. Turns out a fifth of vodka is about 2 1/2 cups. To double the recipe I'd need 4, so I took a second walk up to 23rd and Union, wondering if I should avoid eye contact with the clerk who sold me my first bottle just a half-hour earlier.
I can't find my sewing kit. My guess is that it and the cheese cloth I remember packing away, are at the bottom of the closet I can't bring myself to dig through. Not until the hall is free of the bed frame and dresser and
Goodwill box
. No rush now that the man at
Kitchen Basics
approved our use of the cloth.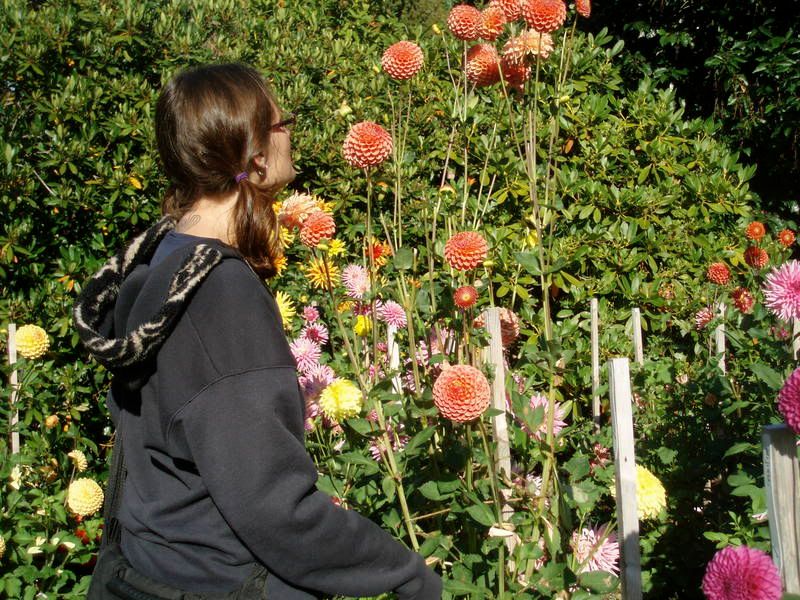 Yesterday, after a morning of
soccer with toddlers
, an
almond latte
followed by a sunny afternoon in the dahlia garden and climbing the camels at
Volunteer Park
, we strained the berries and toasted the birthday
Joan Jett
and I share.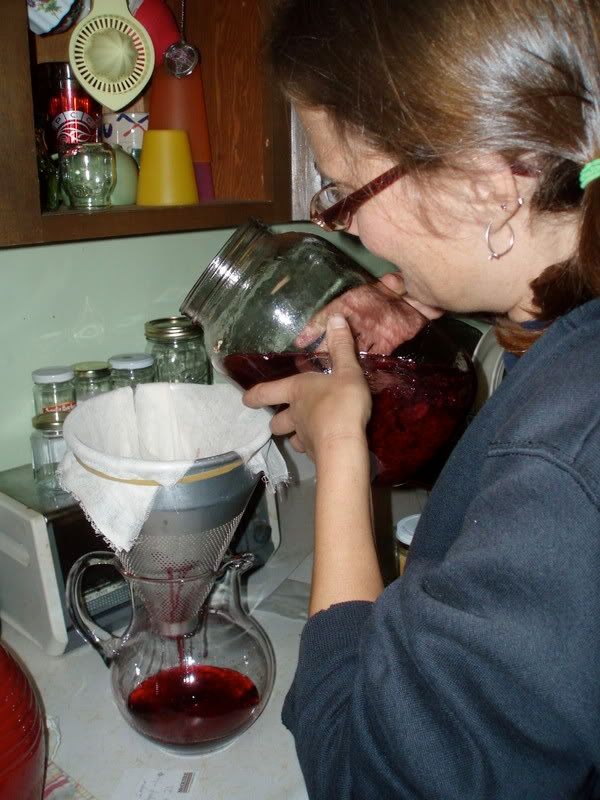 Blackberry Liqueur
1 pt Fresh blackberries
2 1/2 c Vodka
1 Vanilla bean
1/4 ts Whole allspice
1/2 c Sugar syrup (2part sugar/1part water, boil, cool)
Select full colored and plump berries. DO NOT wash until ready to use as water causes mold to form. Rinse berries and place in a mixing bowl, lightly crushing to release flavor.
Add vodka, vanilla bean, and allspice. Stir and store in bottle in cool dark place for 3 weeks.
Strain mixture through dampened cheese cloth, squeezing as much juice
as possible.
Pour back in bottle adding sugar syrup to taste (1/3 to 1/2 cup
per pint) and age another 3-5 weeks.
Yield: 1 pint plus.