Snow
Samarya
Show
Sea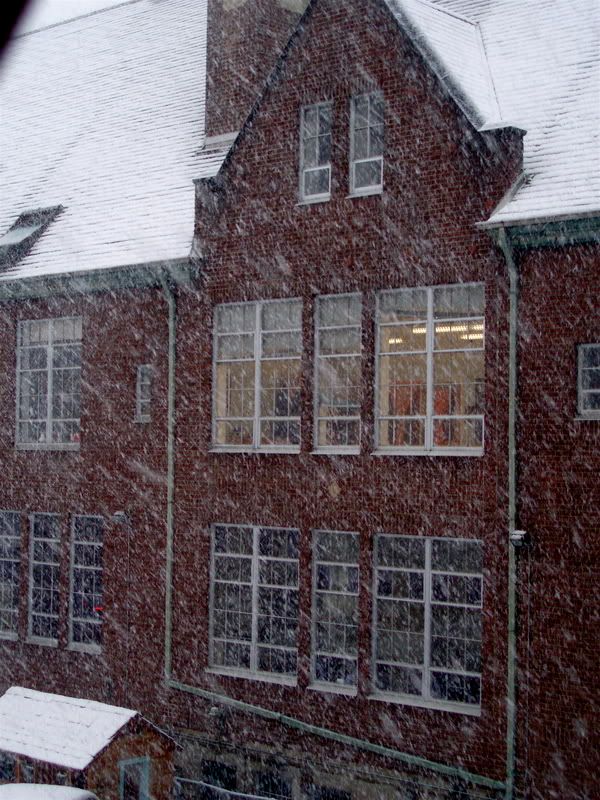 Before live model
Father Frost
, a santa-type- regal in blue, took his pose at the
drawing jam
, the snow began. The pirates and nudes and musicians held series of short poses, we observed or exited quickly, quietly. We weren't official event photographers, so didn't document Ukiah's charcoal sketched wings or Aslin's print making process. Soap-making filled the multi-media studio with evergreen then chocolate, a combination inspiring to the camera. Snap shots out the window only.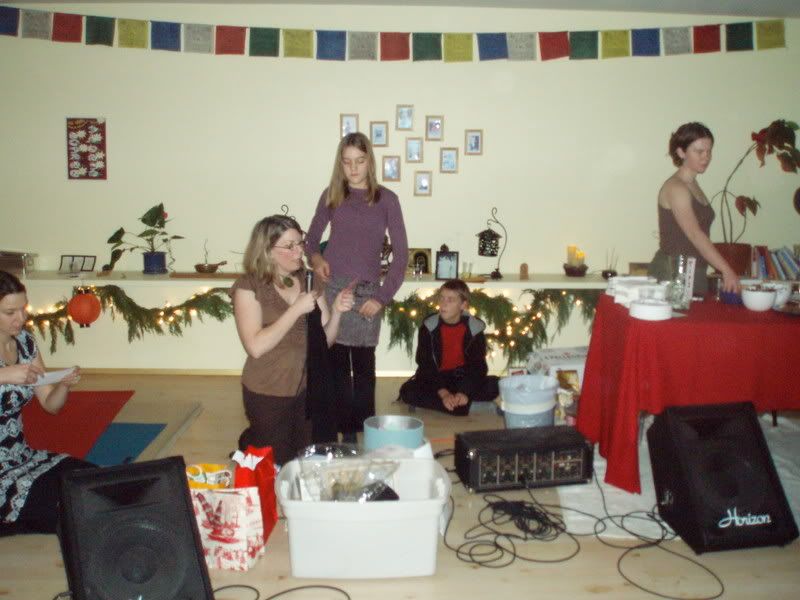 We missed the snowballs but had plenty of time in the slush. Ukiah, Aslin and Brad hiked through the dark to meet me at
Samarya's
holiday party/fundraiser where sparkling cider ran short but the chocolates lasted all night. I tried to look nonchalant when Aslin pulled first one, then two of my raffle tickets. We haven't been to the
Volunteer Park Cafe
and will happily add it to our next conservatory visit.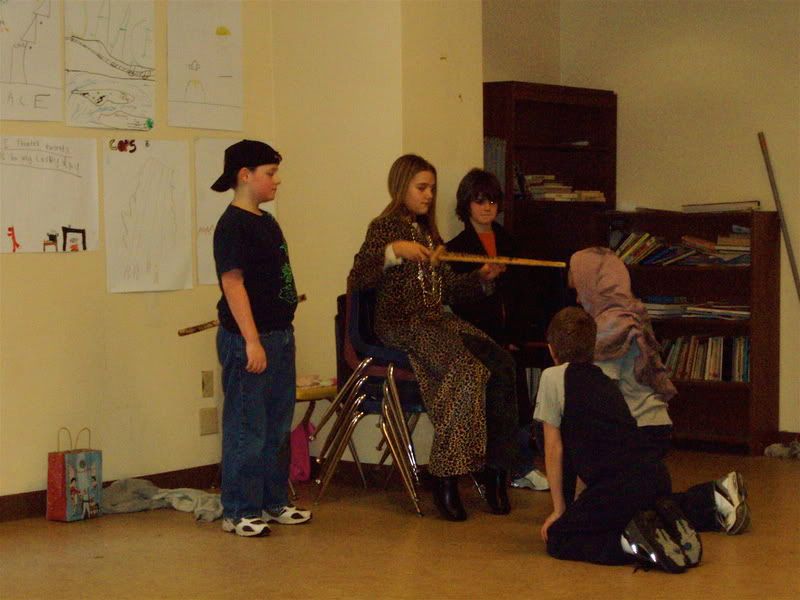 "Can new people join next quarter?" Aslin asked, no doubt hoping another girl or two will join her
drama class
. Of course that would mean
Queen Aslin
would have to share the female roles in the
end-of the-season
performance showcase. I especially appreciated the inventive use of character props in the kids' adaptation of the picture book,
My Lucky Day
.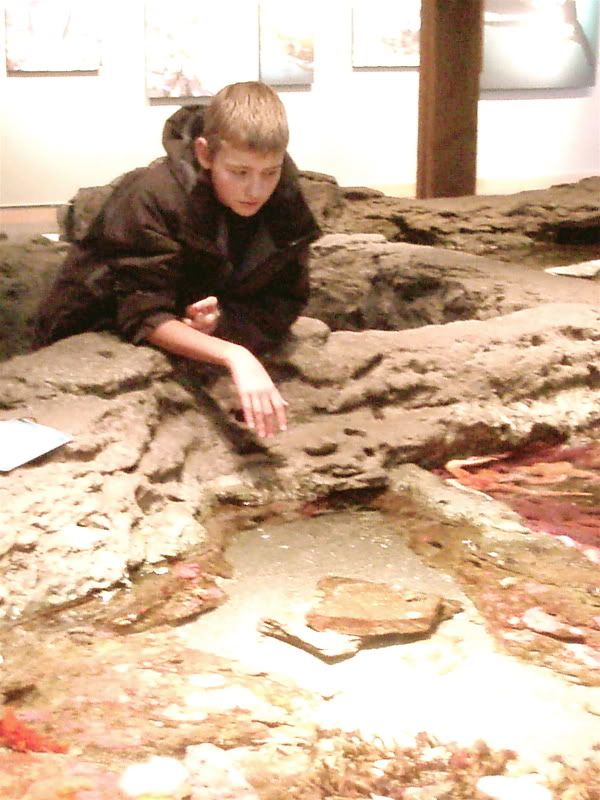 Snow turned to rain and eventually, a little water in the basement. The kids and I braved the elements again, bussing to the
aquarium
where the diver in the Washington Waters exhibit assured us she, swimming in 120,000 gallons of water, was drier in her suit than those of us waiting to watch the octopus feeding. The speech for school groups included discussion of the territorial disputes between the wolf eel and the octopus. Behind us, away from the preschool ears, other aquarium folk described the method the octopus uses to stun his prey. I shuttered at the eye removal and joined the kids at the touch tank.