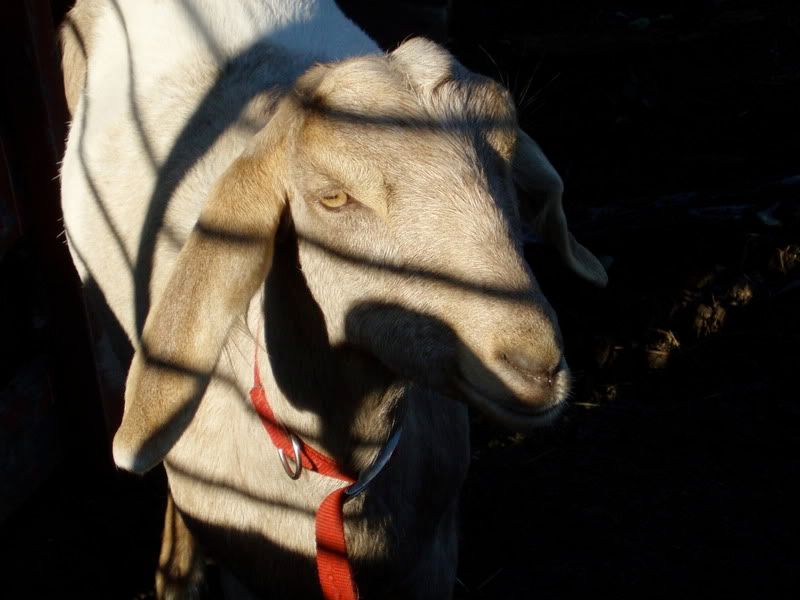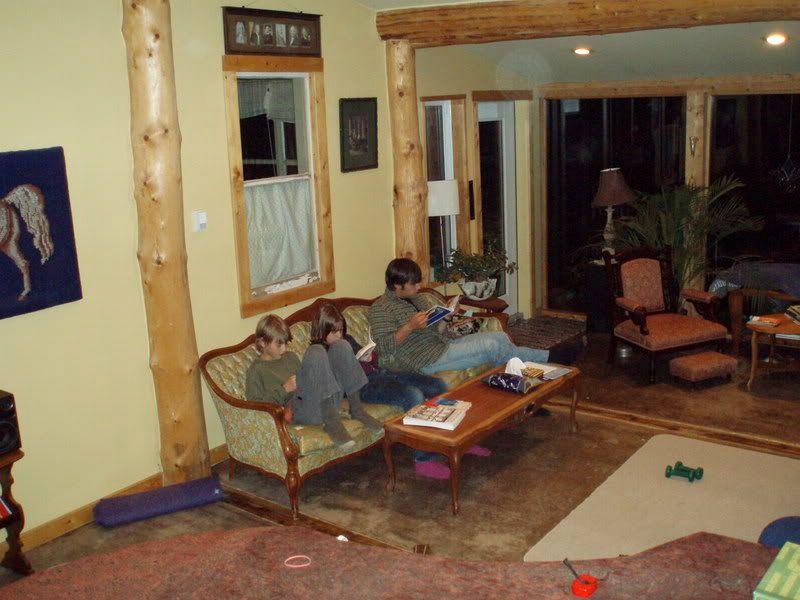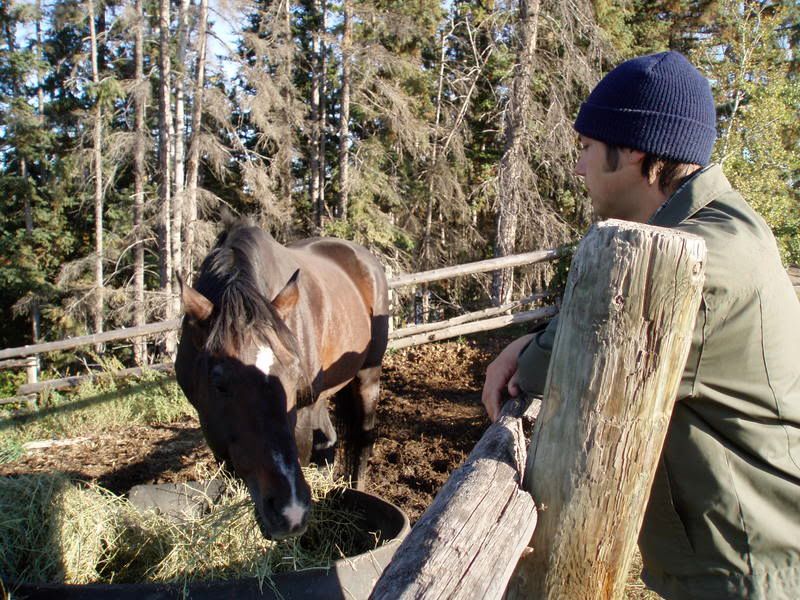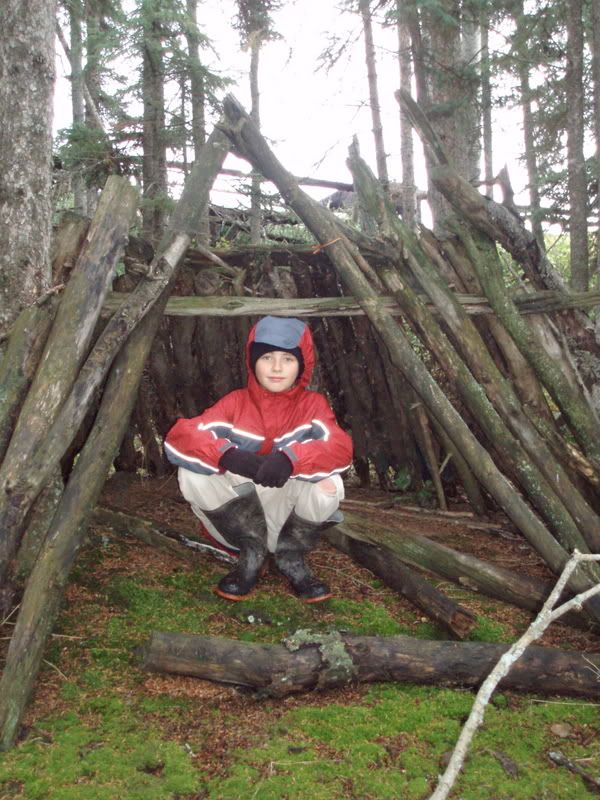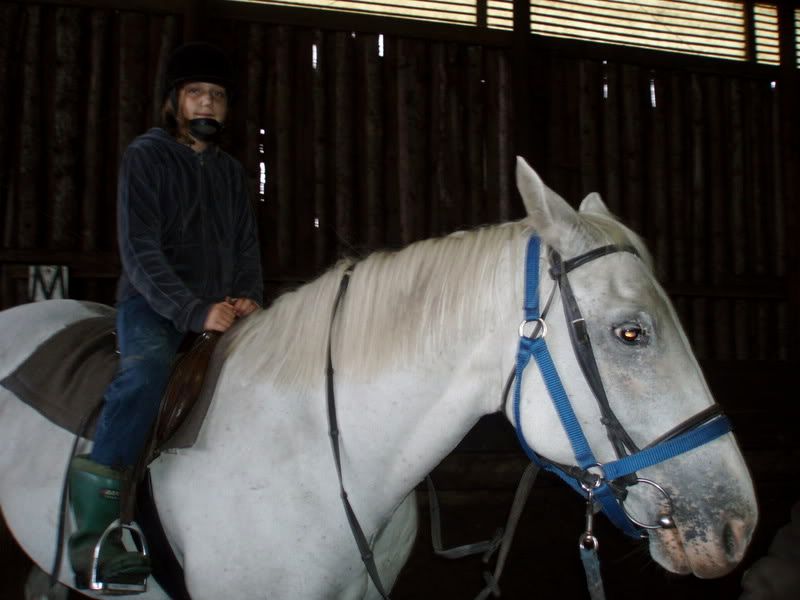 Mayerthorpe, AB, Sept 18-27
Nara makes space for Jules, keeps her distance. Jules with her big horns and protruding hips leads the rest to the garden. Three pies worth of rhubarb, trampled or eaten before we can chase them back. Into the pen, into the pen, I will them, pointing. 1, 2, 3, 4, 5, 6- all but Nara. I bribe with turnip greens, but she's onto me, one rectangle pupil focused on my free hand. Unblinking. I reach for her collar, she ducks. I act nonchalant, just adding compost to the pile, don't mind me. I reach again, she bolts to the lilacs. Apparently she's always been a little skittish, even before her kid was eaten.
Anna gives us a lesson in milking. One lesson. It takes twice as long as usual. We lost half the milk when Paprika stepped in the pail. In a startling display of faith, Ken asks if we'll be in charge of goat care when the family goes away for a wedding. Confidence in the goats, or us I'm not sure. "Don't you think she looks like Jar Jar Binx?" Anna asks. Ruby's long ears flop, she pushes her nose into the food box. I smile, let the force be with me, and try again to bring Nara to the milking stand.
Chris played a major role in establishing the Canadian Warmblood horse breed. Ken's working towards a rotation system of pasture management and building with timber framing techniques. Anna's weaving a willow playhouse for Finn, who's learning to walk. Wendy's preparing a women's retreat, mother-daughter time at the farm's sanctuary. Mavis, home from a visit in Red Deer, packed tomatoes, apples and rhubarb cake for our drive to Jasper. The 800 acres at
Touchstone
are home to fantastic scenery, beautiful and powerful horses and one remarkable family.
A week is plenty. On vacation at the ocean or home with out an alarm clock, a week is luxury. On the other hand, seven days on an overdue project- inventory or floor waxing, is hell. And so it seemed that going into the unknown, a week was a reasonable time to spend at a farm with people we knew only through brief emails. Here, a week proved exceptionally short. There are fence lines to clear, a goat house to build (straw bale?), onions to plant, foot baths to plan, horses to groom, a porch to enclose, beets to preserve, a tractor clutch to replace... And Ukiah didn't finish his documentary on Jar Jar.
Aslin hopes to follow in Benedict, Birdy and Hiromi's shoes. She's planning her equestrian internship already. Chris says it's not so bad in the winter. I'm thinking more about spring. Someday, some season, I do hope we'll be back.